RxArt Project
Jul 25, 2019 Cedars-Sinai Staff
Wall and Ceiling Art Brings Calm, Fun to Pediatric Rooms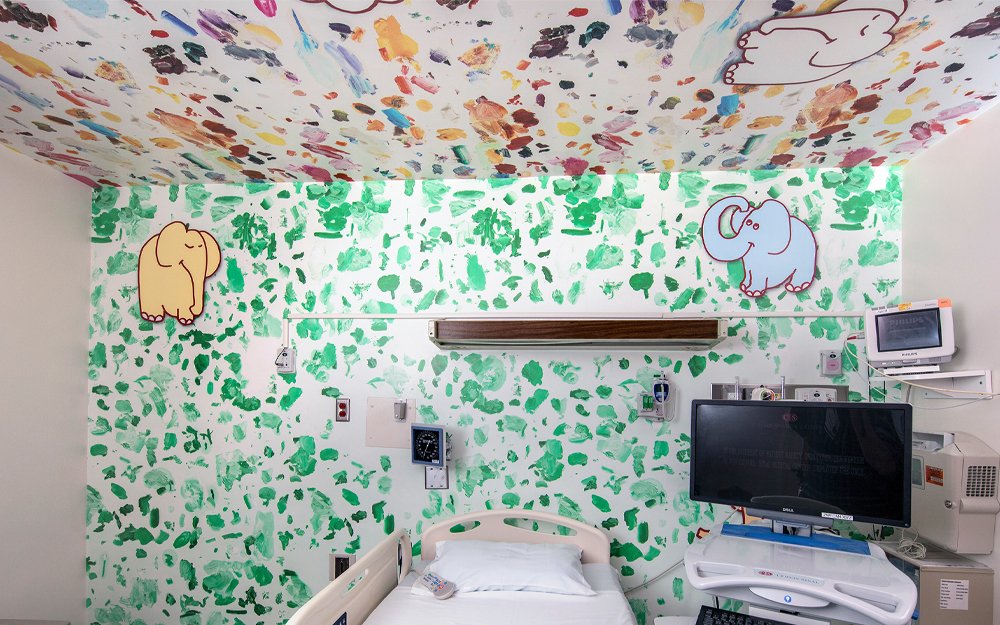 Nonprofit RxArt donated "wallpaper" to brighten rooms with lively artwork
For kids who need to visit the Maxine Dunitz Children's Health Center, the rooms now provide a friendly, colorful environment. Three artists—Sam Falls, Urs Fischer and Laura Owens—created original ceiling and wall art to distract, entertain and comfort children facing medical treatment.
The printed panels, which cover the rooms' ceilings and walls, feature elements such as flying lemons, cartoon elephants, birds, abstract splashes and bright blotches of color.
The New York City-based RxArt has a mission to "help children heal through the extraordinary power of visual art," which aligns perfectly with Cedars-Sinai's own commitment to art and healing.
RxArt founder Diane Brown was inspired to bring art into hospitals during a CAT scan.
"The kids are enjoying the fun and comfort the art brings them. Since the installation, we've had little patients actually ask to enter their hospital room."
—Jennifer Underhill, RN, assistant nurse manager for Pediatrics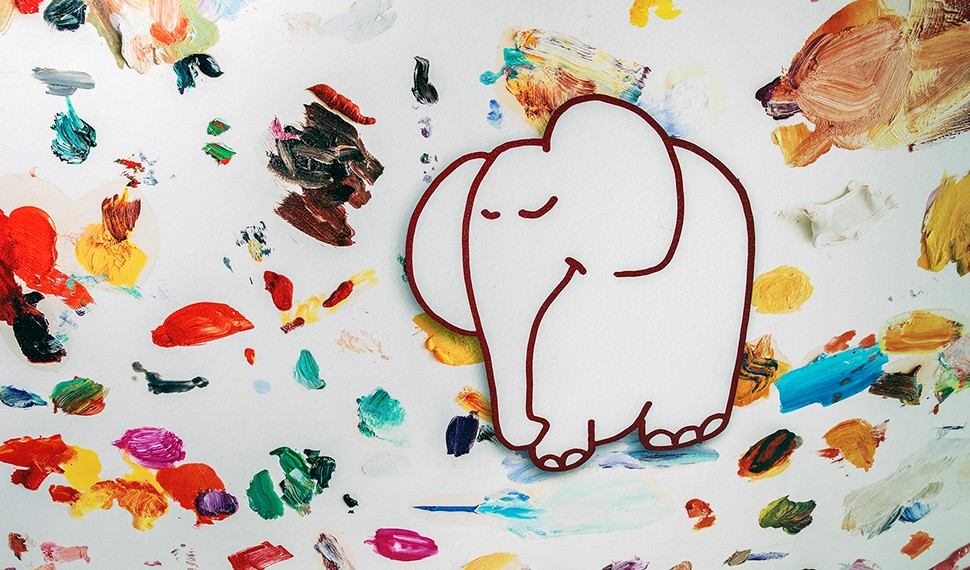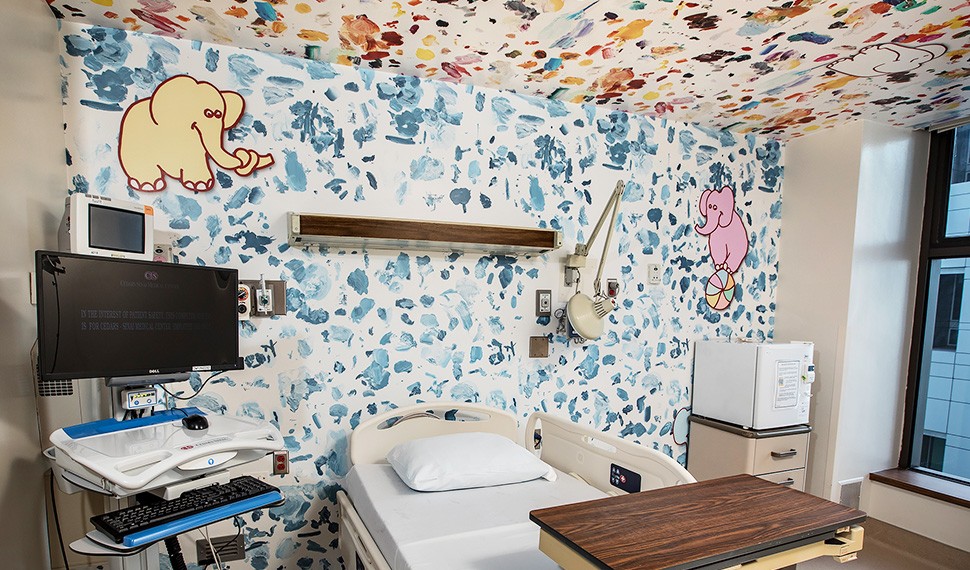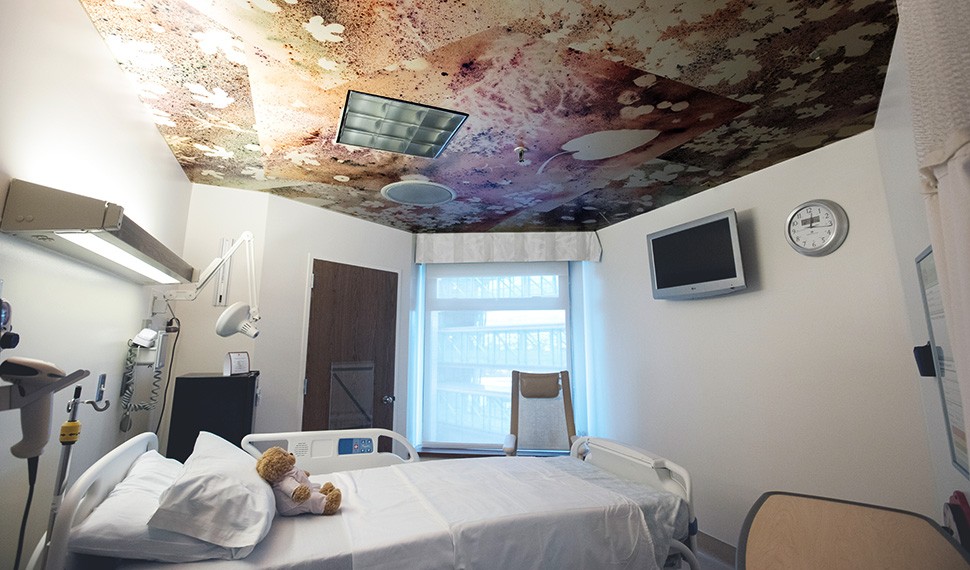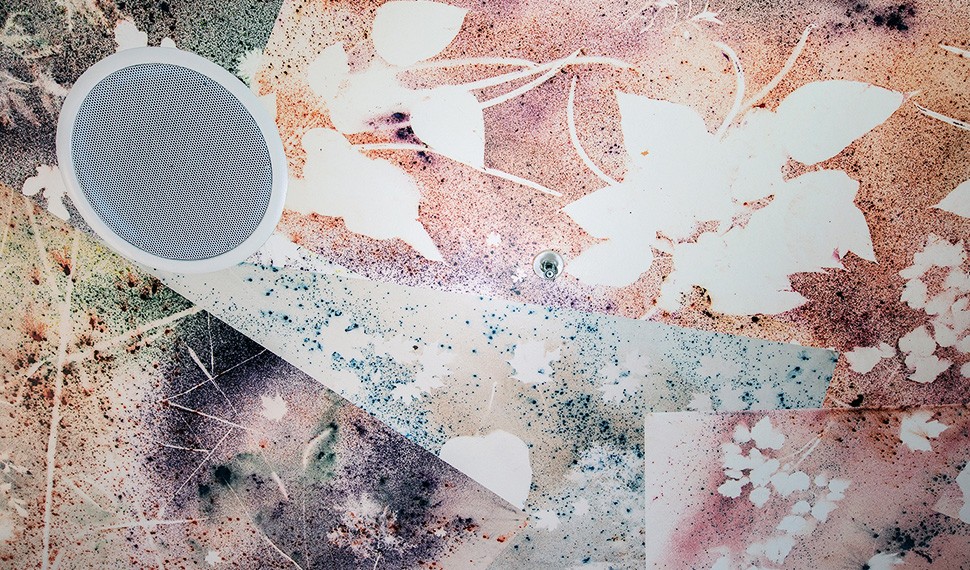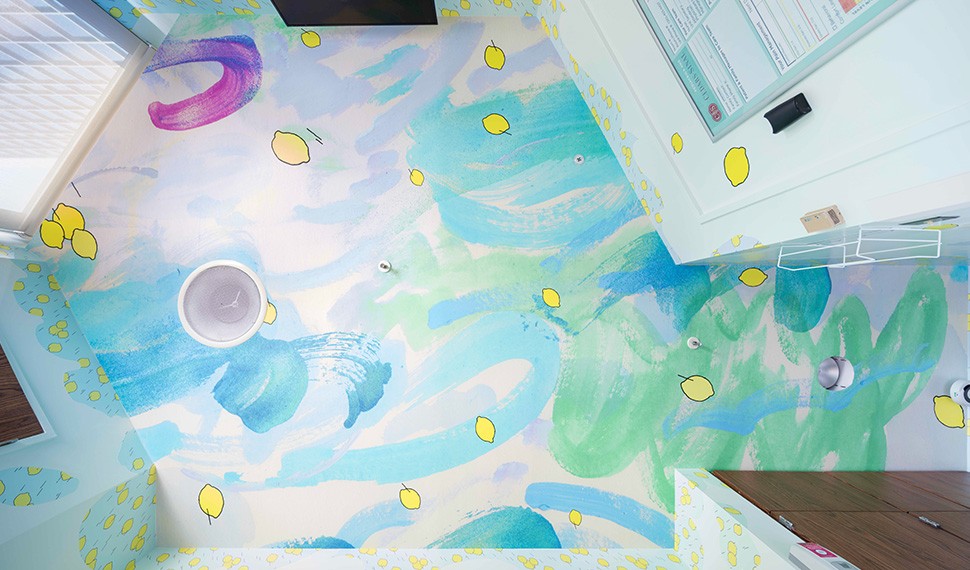 ---
The Cedars-Sinai art collection is comprised of more than 4,000 notable works by some 1,200 artists.
---
Art Spotlight
View some of the many art projects featured at Cedars-Sinai.
Make an Appointment
---
Find a Doctor
Call Us 7 Days a Week, 6 am - 9 pm PT