Irwin Light Sculpture
Jul 20, 2018 Cedars-Sinai Staff
"George and Gracie" at Advanced Health Sciences
Artist Robert Irwin created a glowing feature that changes by the hour
Anyone passing by the Advanced Health Sciences Pavilion on Cedars-Sinai's main campus is sure to notice and appreciate artist Robert Irwin's dramatic light creation. A year in the making, the dramatic configuration of fluorescent tubes in the building's northern exterior shines day and night and never looks the same.
The building's wall of windows wraps around two sides of a triangular area located where Gracie Allen Drive meets San Vicente Boulevard. Known as "the prow," it's a space that the building's architects intentionally left empty, says John T. Lange, the curator of Cedars-Sinai's art collection. "The prow is a space no one will actually go into, other than for maintenance. The architects approached us with the idea of doing something wonderful there with art."
Artist Robert Irwin, who began his long career as a painter, was inspired by the space to create a grid of lights, 124 slim white tubes bent at right angles. The tubes cover the rear wall with a web of light and shadow that, despite the size of the installation, never repeats.
Irwin calls his artwork a "conditional response" to the narrow, angular space it occupies.
"Now that it's on the wall, it turns out that at night the shadows become more important than the tubes, which is such a surprise. I expected the light to be totally dominant."
—Robert Irwin, artist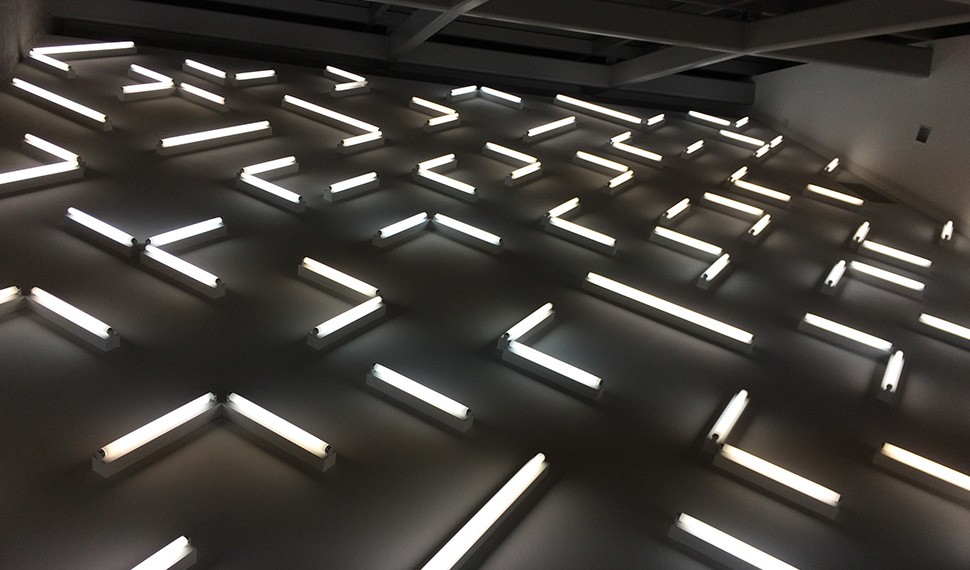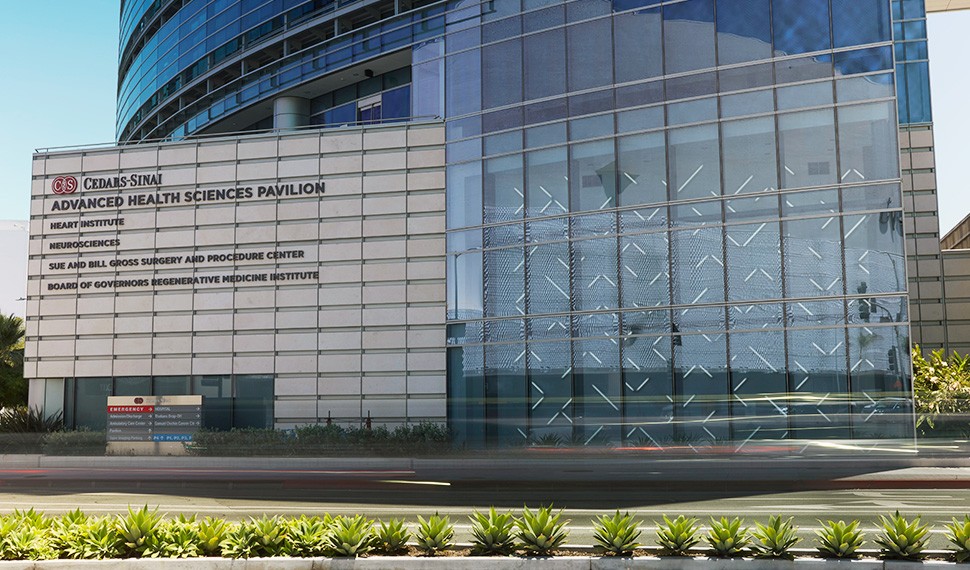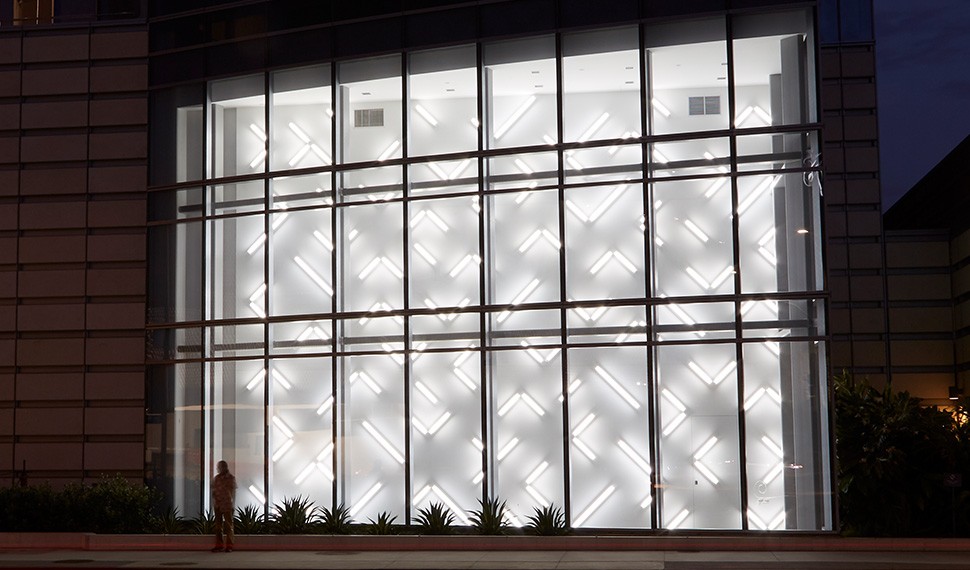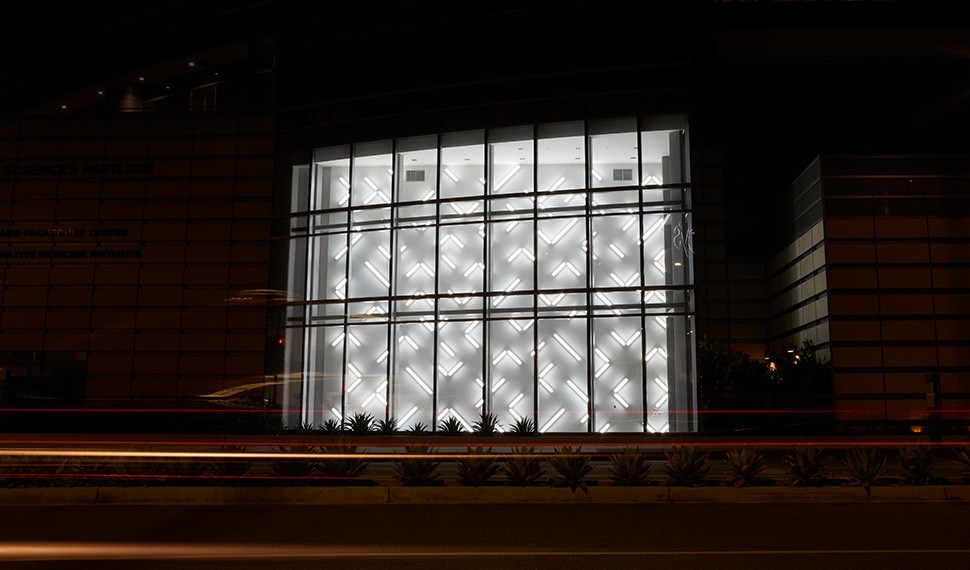 ---
The Cedars-Sinai art collection is comprised of more than 4,000 notable works by some 1,200 artists.
---
Art Spotlight
View some of the many art projects featured at Cedars-Sinai.
Make an Appointment
---
Find a Doctor
Call Us 7 Days a Week, 6 am - 9 pm PT