Baldessari Umbrellas
Jul 11, 2019 Cedars-Sinai Staff
Artist John Baldessari's work adorns shade umbrellas
Patients, visitors and staff alike can enjoy the beauty of sea and sky at any time, thanks to 11 large umbrellas dotting the Healing Gardens. Created by Southern California conceptual artist John Baldessari, the umbrellas are meant to be a source of comfort and inspiration in a setting that can be stressful.
Designed to be viewed from both below and overhead, 3 of the umbrellas are located between the North Tower and Saperstein Critical Care Tower, 4 are alongside the North Tower and 4 are on the south side of the South Tower.
The umbrellas offer serene blue skies and shelter for those who seek them.
"Art is a language in itself, and I hope my contribution to the Cedars-Sinai collection causes people to smile and forget about their troubles for a minute or two."
—John Baldessari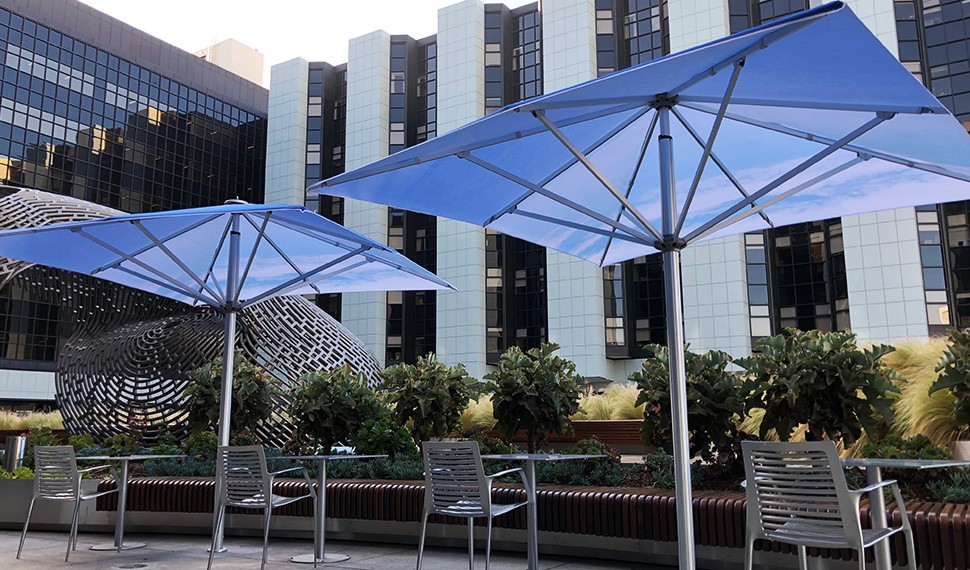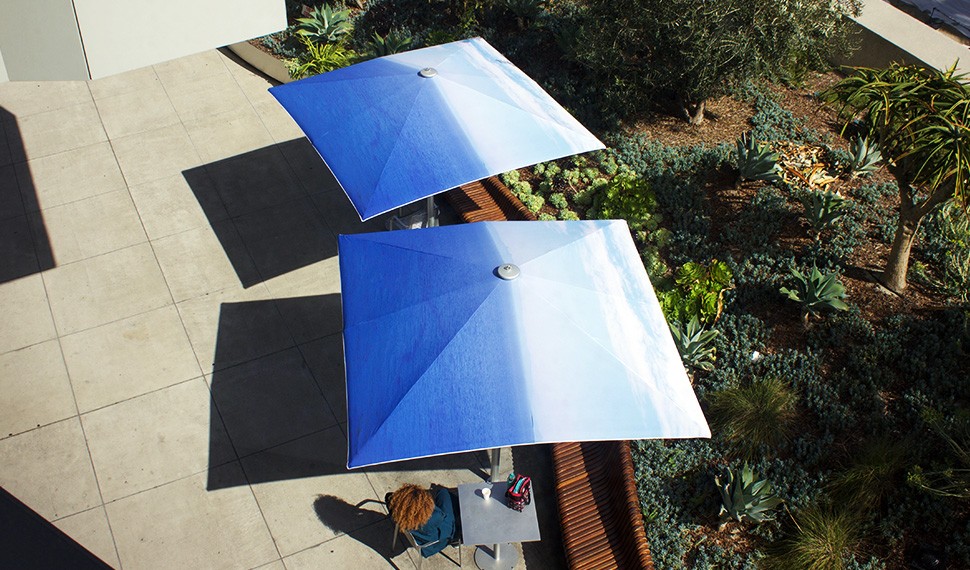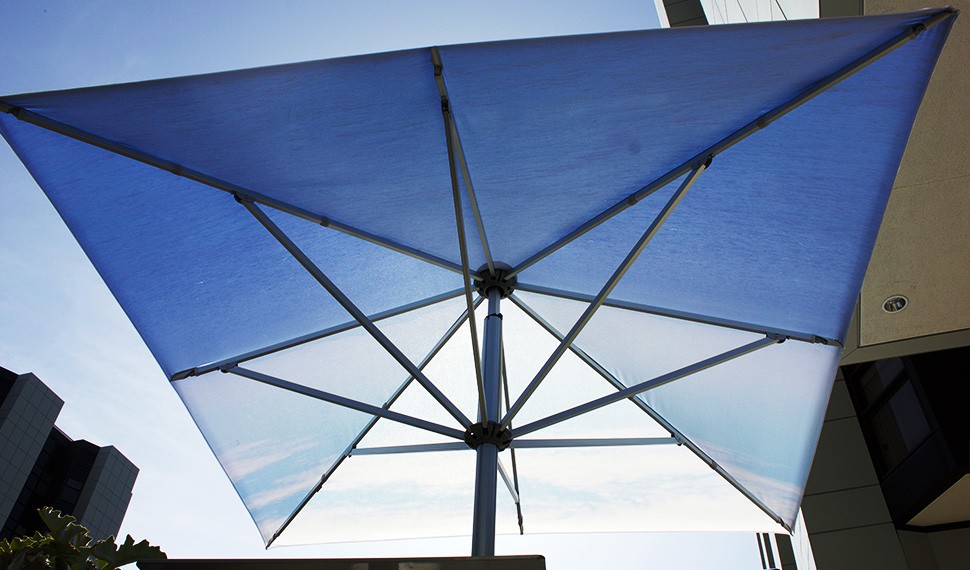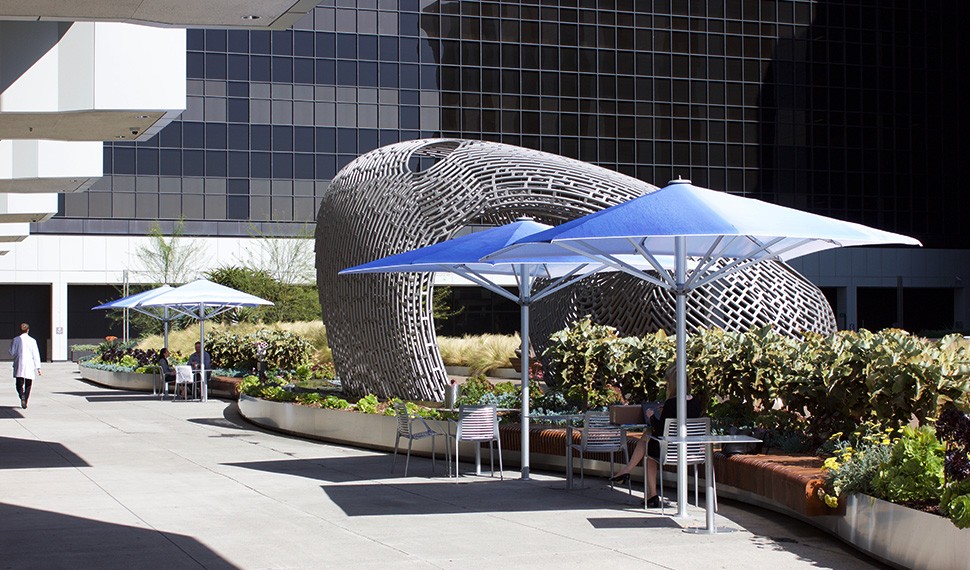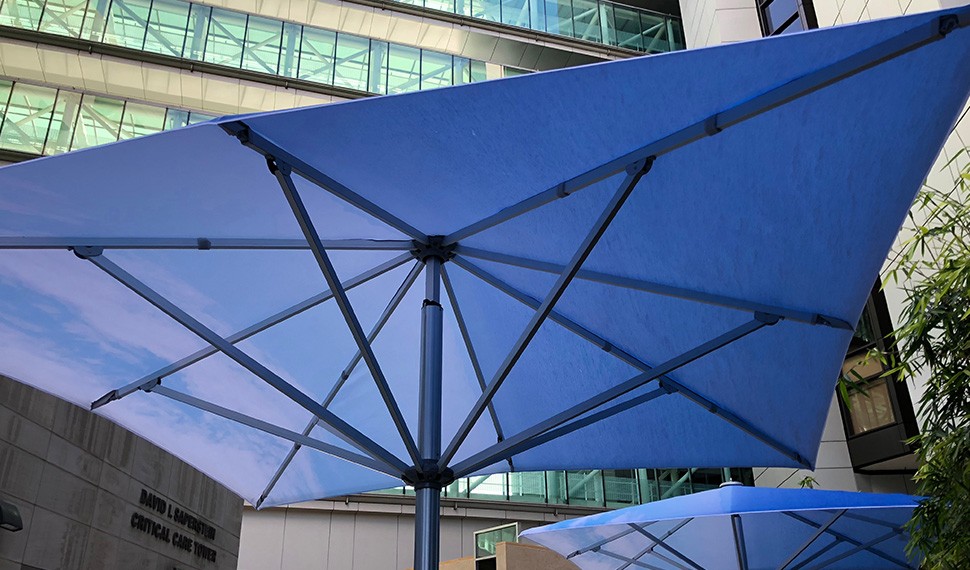 ---
The Cedars-Sinai art collection is comprised of more than 4,000 notable works by some 1,200 artists.
---
Art Spotlight
View some of the many art projects featured at Cedars-Sinai.
Make an Appointment
---
Find a Doctor
Call Us 7 Days a Week, 6 am - 9 pm PT