Steinkamp Mural
Jul 07, 2018 Cedars-Sinai Staff
Jennifer Steinkamp's Mural of Light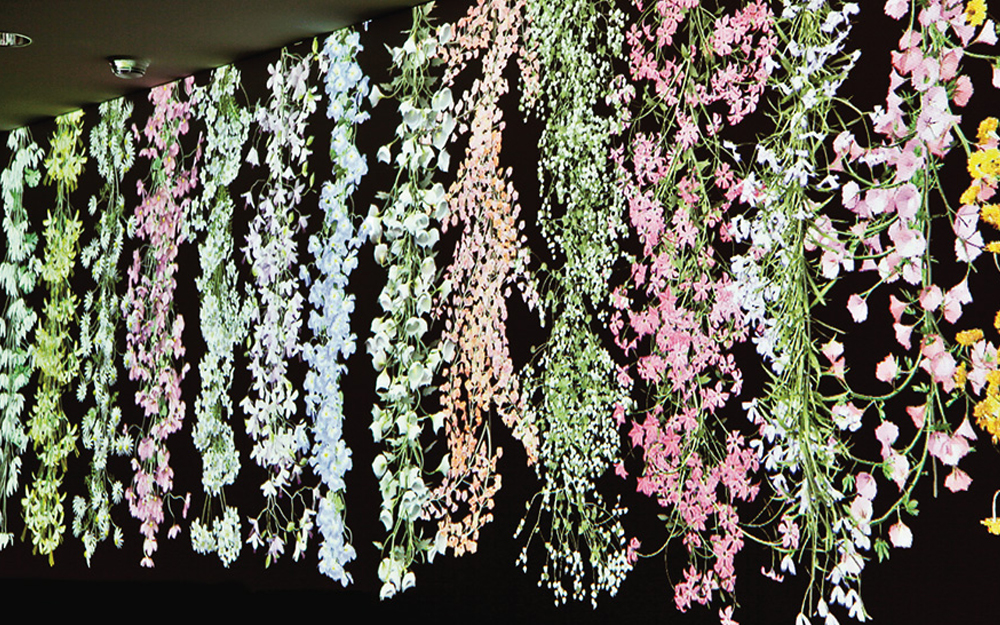 The digital artwork speaks to viewers in the language of flowers
This swaying, colorful mural by Jennifer Steinkamp brings a message of serenity and healing to patients. For her computer-generated imagery, this new-media artist chose plants and flowers that have traditionally been used medicinally—including foxglove, marigolds and yarrow.

Steinkamp's installation was created specifically for the waiting room space in the Samuel Oschin Cancer Center. It was commissioned by a donor who admired the artist's work and imagined that space as the perfect place for it.

The 15 x 5.5 foot artwork is named "Florence Nightingale," after the founder of modern nursing and 19th-century British reformer.
Florence Nightingale herself observed the power of natural images to help patients cope with pain.
"There is something peaceful and uplifting about this artwork. I love watching flowers sway—it's very soothing."
—Jillian M., patient, Samuel Oschin Cancer Center, Cedars-Sinai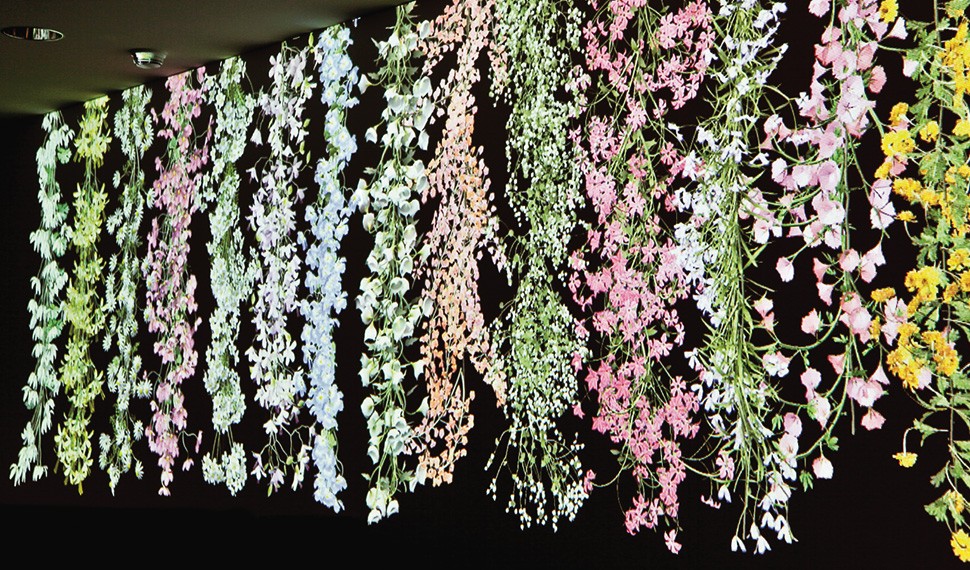 ---
The Cedars-Sinai art collection is comprised of more than 4,000 notable works by some 1,200 artists.
---
Art Spotlight
View some of the many art projects featured at Cedars-Sinai.
Make an Appointment
---
Find a Doctor
Call Us 7 Days a Week, 6 am - 9 pm PT