The Human Factor of Artificial Intelligence
Apr 20, 2023 Cedars-Sinai Staff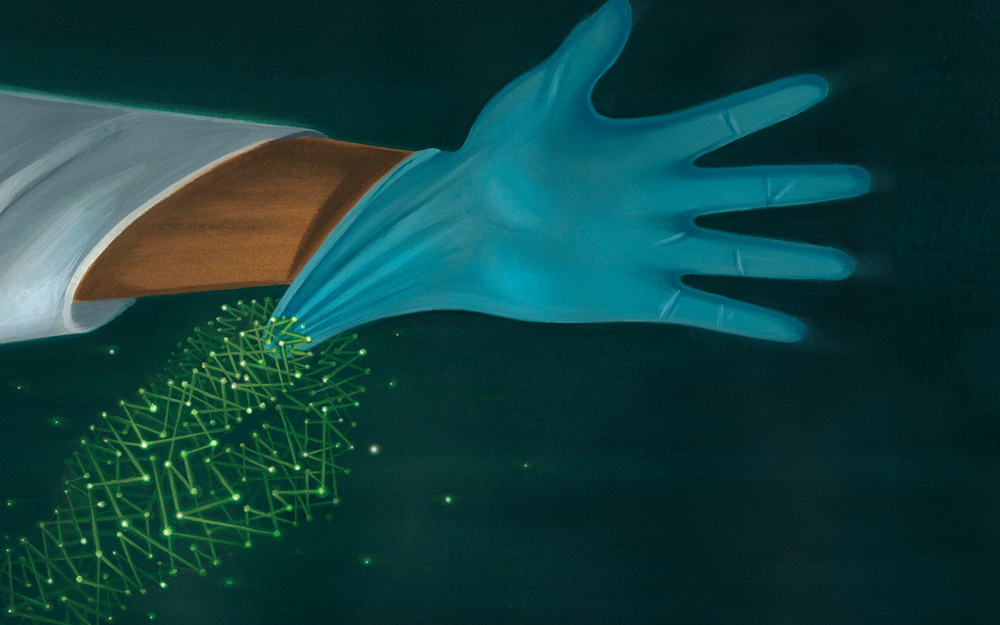 How Can Physicians Continue to Put Patients First in the Age of AI?
Powerful promise hangs in the balance with potential peril as hospital systems integrate artificial intelligence (AI) into research and patient care. Physicians and investigators endeavor to collect exhaustive data—and scrub it clean of bias—to feed clinic-focused machine-learning tools.
AI's big boom comes with big responsibility to develop fair, accurate algorithms that do no harm. Can scientists harness the revolutionary power of AI while maintaining humanity in healthcare?