How to Choose a Weight Loss Path
Aug 07, 2023 Cassie Tomlin
Obesity is a chronic disease, but weight loss treatments like Ozempic, Wegovy and Mounjaro are still widely considered optional. Fear of surgery—and its red tape and expense—and the pervasive belief that sheer willpower should be as effective as medication can thwart people from getting the care they need, said bariatric surgeon Jeremy Korman, MD, medical director at the Cedars-Sinai Marina Weight Management Center.
"Everyone is rightfully concerned about the risk of surgery, and it's a tough decision," Korman said. "But when you think about the related medical issues that you already face or you're at risk for developing, it's actually riskier to do nothing."
If you're considering whether to seek surgery or medication to manage your weight, experts at Cedars-Sinai can help you decide on a treatment path. Here, Korman; surgeon Kulmeet Sandhu, MD; and Amanda Velazquez, MD, director of the Cedars-Sinai Center for Weight Management and Metabolic Health, outline the options.
---
"Everyone is rightfully concerned about the risk of surgery, and it's a tough decision. But when you think about the related medical issues that you already face or you're at risk for developing, it's actually riskier to do nothing."
---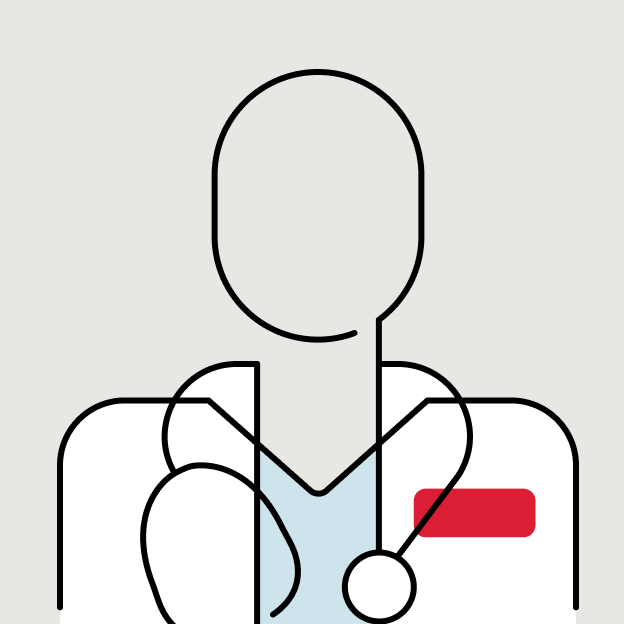 Bariatric Surgery
,
Surgery-General Surgery
Bariatric Surgery
,
Surgery-General Surgery
Medication management
Prescription weight loss medication can be an appropriate course for patients with a body mass index (BMI) greater than 30, patients with a BMI greater than 27 who have associated medical conditions or those who can't undergo surgery. Cedars-Sinai physicians can also prescribe medications for surgical patients who need a parallel pathway to weight loss or for those who are struggling to keep weight off in the years after surgery.
Medications suppress the appetite to help patients eat less. The newest drugs used for weight management are semaglutides, which improve insulin sensitivity and target hormones in the gut and brain to reduce appetite. The self-administered weekly injections have been used to treat Type 2 diabetes for over a decade.
In recent years, Wegovy (semaglutide 2.4mg) was approved by the U.S. Food and Drug Administration for weight management. It has been shown that patients who take Wegovy lose about 16% of their body weight in approximately a year. Ozempic, a lower dose of semaglutide, can achieve nearly the same result. Mounjaro is a slightly different drug that targets two gut hormones and facilitates greater weight loss than Wegovy and Ozempic. Patients who take Mounjaro lose an average of 20% of their body weight in about a year.
---
---
Both bariatric surgery and medication approaches to weight loss require long-term attention and effort and are most effective when they're implemented alongside lifestyle changes, Velazquez said. To maintain weight loss and see the downstream effects on health—like the resolution or improvement of other associated conditions—patients likely need to continue taking the drugs indefinitely.
"For the most part, obesity is a chronic disease for life," she said. "Weight management drugs are not designed to give you a boost in willpower so you can figure out the rest on your own."
---
---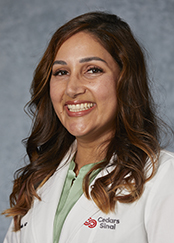 Surgery-General Surgery
Accepting New Patients
Bariatric surgery
Bariatric surgery changes the anatomy of the stomach or reroutes the intestines to help patients feel fuller faster. Surgery is an option for patients with severe obesity—defined as having a BMI of 40 or greater—and for patients with a BMI of 35 or greater who have weight-related medical conditions, such as diabetes, high blood pressure or sleep apnea.
In general, 80% of bariatric surgery patients achieve and maintain their weight loss expectations, Korman said. What's more, patients who undergo surgery live longer, are healthier, and have a lower incidence of cancer, diabetes and heart disease than patients who opt out of surgery.
---
---
During initial consultations, surgeons can help determine which procedure is best for you and your goals—laparoscopic bypass, gastric sleeve, stomach intestinal pylorus-sparing surgery (a technique which combines a sleeve and bypass) or minimally invasive bariatric endoscopy procedures such as the gastric balloon.
Deciding on a procedure is only the first step. Before surgery, patients spend from four to six months working with a dietitian, a psychologist and a physical therapist to help prepare for the physical and mental adjustment that bariatric surgery requires.
Staff help patients navigate these visits with seamless, efficient in-house programs at both the Marina center and the Cedars-Sinai center, and they stay in close contact after surgery, too. Most patients stay in the hospital for one to two days and can return to work within two weeks, said Sandhu—but all patients need lifelong follow up.
During a year of postoperative appointments, teams monitor patients' progress and address challenges. In the long term, patients should return annually to monitor vitamin levels and address weight regain or complications.
"Know that we're always here for you, whether you're still doing great or you need to reset," Sandhu said. "This is a lifelong journey to take with your doctor."
---
---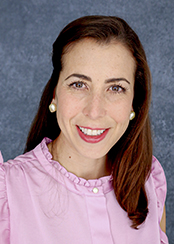 General Internal Medicine
General Internal Medicine
Accepting New Patients
Weight Loss Support Groups
You will have a forever relationship with food, regardless of how you decide to treat obesity. A healthy lifestyle—including a nutritious diet—is the foundation of any successful weight loss effort. Cedars-Sinai's free monthly support groups can help you develop strategies to achieve long-term wellness.
"We can do surgery on your stomach, but not on your mind," said Bridgette Agee, RN, Bariatric Program director at Cedars-Sinai Marina del Rey Hospital. "Patients need a plan to replace their old habits with healthier alternatives."
Some strategies that may help:
Identify and address underlying triggers and stressors. Learn to recognize if and when you eat to distract from unpleasant emotions. Allow yourself to process your feelings instead. You can retrain your responses to stress. Practice coping mechanisms that add to your quality of life, like taking a walk or calling a friend.
Be flexible and forgiving. If you choose to enjoy a meal or snack that's not part of your regular diet, accept your decision and recommit to healthy habits. Going "off plan" once doesn't negate any of your hard work.
Learn the difference between craving and hunger. It's a well-known phenomenon that the first bite is the most satisfying. Study it and savor it.
Tags:
Make an Appointment
---
Find a Doctor
Call Us 7 Days a Week, 6 am - 9 pm PT