Do Body Fat Scales Work?
Dec 27, 2019 Cedars-Sinai Staff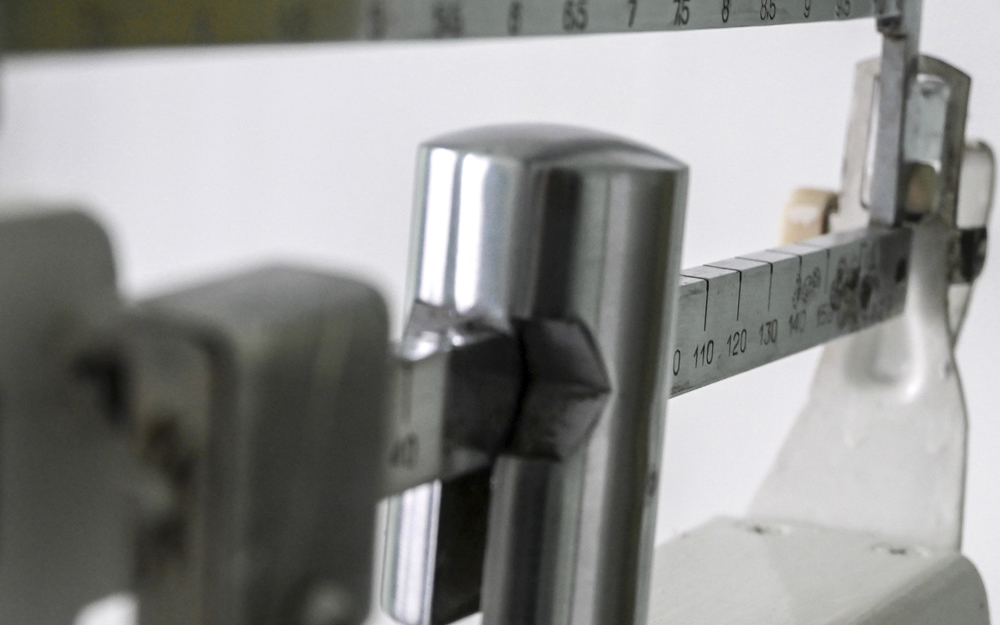 Weight loss is a billion-dollar industry, and it seems like there's a new trend every day to help you keep the pounds off. 
Popularized by weight-loss TV shows, the body fat scale is one trendy purchase for people who want to track their exercise and diet goals. Some body fat scales link to your smartphone, smartwatch, and any fitness apps you already use.
---
"The body fat scales you can buy on the internet are safe and convenient, but they aren't accurate."
---
"There are definitely machines that do a good job of measuring fat," says Dr. Orison Woolcott, a researcher at the Cedars-Sinai Diabetes and Obesity Research Institute. 
One such device uses air displacement. The person gets inside a chamber and the displaced air gives results about body fat, water, muscle, and bone. 
"But you won't find these devices in clinics, let alone sold to consumers," says Dr. Woolcott. "They're expensive, take up space, require specialists, and are only used for research." 
An MRI can be used to measure fat in a clinic, but it's pricey and labor-intensive, and you won't have one at home. Other state-of-the-art devices use radiation, which comes with risks and isn't appropriate for children or if you're pregnant. 
None of these machines are a do-it-yourself (DIY) option. You can try old-fashioned fat calipers, but they aren't very precise. You also need to measure multiple areas on the body with them, which means more room for error. 
---
---
Are portable body fat scales accurate?
"The body fat scales you can buy online are safe and convenient, but they aren't accurate," says Dr. Woolcott, who adds that studies on these devices aren't reliable because they're tested on a small number of people. 
"The scales underestimate or overestimate body fat percentage by quite a lot. Another drawback is that they won't tell you where the fat is located." 
Where body fat lives is important to doctors because the fat around your midsection has been linked to conditions such as heart disease.
---
---
Should I stick to BMI?
Despite progress in medical technology, body mass index (BMI) has long been considered the best DIY method. 
"Research shows that BMI does help predict mortality," says Dr. Woolcott. "But BMI can't distinguish between weight that comes from muscle and weight that comes from fat." 
BMI ends up misclassifying about 60% of women and 13% of men when used to measure obesity, for example. 
Searching for a better formula, Dr. Woolcott has come up with one that's as simple as BMI but gives clearer results on body fat: relative fat mass, or RFM.
"It's based on a ratio of height to waist circumference," says Dr. Woolcott, who led a groundbreaking study on the method, which has been validated in over 3,000 patients. 
"Don't buy a body fat scale or any other composition analyzer," he says. "And I wouldn't rely on BMI."
---
Make an Appointment
---
Find a Doctor
Call Us 7 Days a Week, 6 am - 9 pm PT