One Size Does Not Fit All
Aug 01, 2018 Cedars-Sinai Staff
Ramela Abbamontian didn't want to become a statistic. But a day after Mother's Day in 2013 — and two years removed from her father's death due to breast cancer — Abbamontian found herself right there.
She had breast cancer.
"I always thought, I eat healthy. I don't drink. I didn't have a lifestyle I thought would ignite this,'' said the 41-year-old mother of three young girls. Abbamontian, like her father, had undergone genetic testing for the BRCA gene mutation. Both tested positive for an increased risk of breast cancer.
---
"A mastectomy can be a violation of a woman's sense of self. The most important thing we can do as doctors is to help our patients feel a sense of normalcy and integrity."
---
Led by her Christian faith, Abbamontian tackled her diagnosis head-on and with the same determination she brings to her daily life.
"Things were chaotic and a little foggy. I was a mess,'' she admitted. "It was May 16, 2013. I came across the psalm of the day, read it and knew I would be OK."
Options for Cancer Care
She and her husband, Jimmy, and her mom, Greta, began researching options for care throughout the Los Angeles and nearby areas. There were plenty of different opinions about how to proceed, said Abbamontian, who teaches art history at Pierce College in Woodland Hills and has partnered with a global health and wellness company to help free people from physical and financial pain.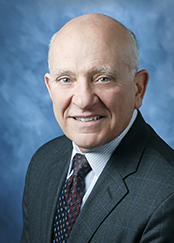 Then they came to the Samuel Oschin Comprehensive Cancer Institute, where they met Armando E. Giuliano, MD, associate director of Surgical Oncology.
As soon as he walked in the room, they knew their search had ended.
"The first thing he said was, 'You're too young for this,'" said Abbamontian, who was 38 at the time. "He knew how old I was, he knew that I had young children at home — he made me feel like a whole person and not just a statistic."
Giuliano recommended more testing, which took place at Cedars-Sinai Saul and Joyce Brandman Breast Center - A Project of Women's Guild. Her diagnosis of invasive ductal carcinoma, coupled with the BRCA2 gene mutation, made a double mastectomy the best course of treatment. But first, Abbamontian would need chemotherapy.
---
---
"With Ramela, we had a tumor that was very aggressive. In her situation, we treat those with chemotherapy prior to surgery and often find that the tumor is gone by the time the surgery takes place,'' Giuliano said. "The key is to do the tests and figure out the optimal treatment for each person's specific situation. It's never one size fits all."
After six cycles of chemotherapy over 18 weeks, Abbamontian's tumor disappeared.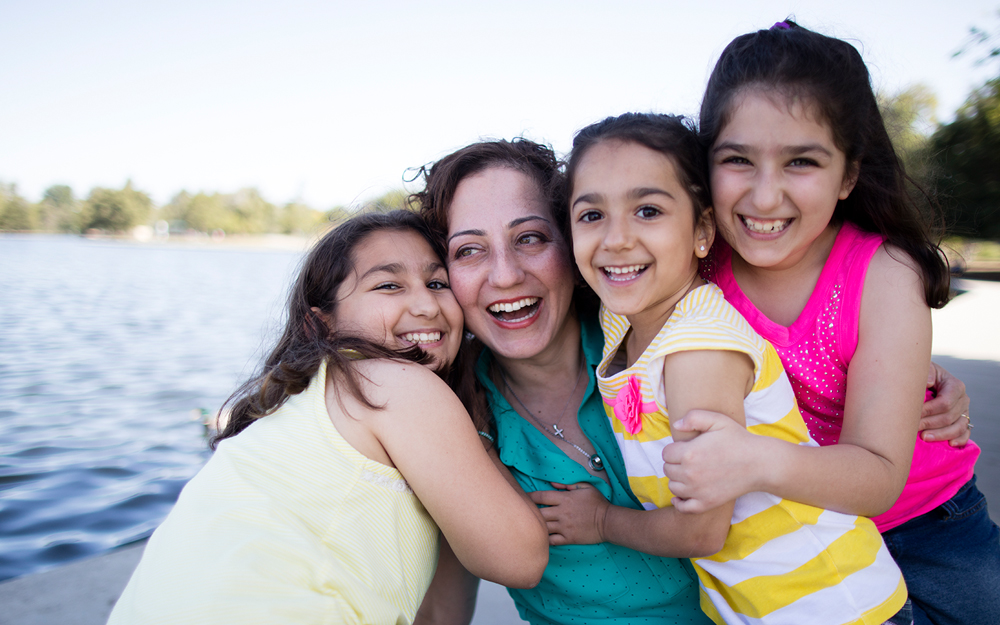 Cancer Treatment Is a Team Approach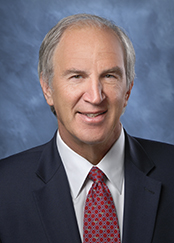 Later, in November 2013, Giuliano performed a bilateral mastectomy on Abbamontian. Her care then shifted to Randolph Sherman, MD, director of the Cedars-Sinai Division of Plastic Surgery, who inserted tissue expanders, the first step toward breast reconstruction.
"A mastectomy can be a violation of a woman's sense of self," Sherman explained. "The most important thing we can do as doctors is to help our patients feel a sense of normalcy and integrity."
Two months later, Sherman replaced Abbamontian's tissue expanders with breast implants. She was also treated with 13 infusions of trastuzumab, a drug developed to treat breast cancers with high amounts of HER2, a protein found on the surface of the cancer cells.
Starting with her initial appointment with Giuliano and then through chemotherapy, surgeries and treatments, Abbamontian said her confidence in Cedars-Sinai never wavered.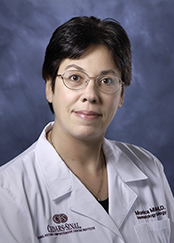 "Every step of the way, I was being treated by these amazing doctors,'' she said.

Building this kind of patient trust is a critical component of the team approach to care at Cedars-Sinai, said Monica M. Mita, MD, associate professor of Medicine and Abbamontian's primary oncologist. The moment a patient walks in, they are met by a multidisciplinary team whose priorities are a patient's physical and emotional wellbeing.
Her dad, diagnosed twice — in 2006 and 2010 — died in 2011. Her mom, who does not have the BRCA gene mutation, was diagnosed with breast cancer three months after Abbamontian's last chemotherapy treatment.
"Physicians, nurses, social workers, nutritionists — we all work together to get the best outcome,'' Mita said.
---
---
Given her family history and overall risk for breast cancer, Abbamontian said this team approach was what her support system needed.

"My mom pretty much fought the battle right alongside my dad and me," Abbamontian said. "She was my warrior, then I was hers." Her mother also had her cancer treated at Cedars-Sinai. Mother and daughter now undergo annual checkups with Giuliano.
"Some places, they make you feel like you are the illness that you have," said Abbamontian, "but at Cedars-Sinai, you are a person first — and that makes everything so much easier."
---
Make an Appointment
---
Find a Doctor
Call Us 7 Days a Week, 6 am - 9 pm PT