Blindsided by Breast Cancer: A Patient's Advice
Jan 05, 2017 Cedars-Sinai Staff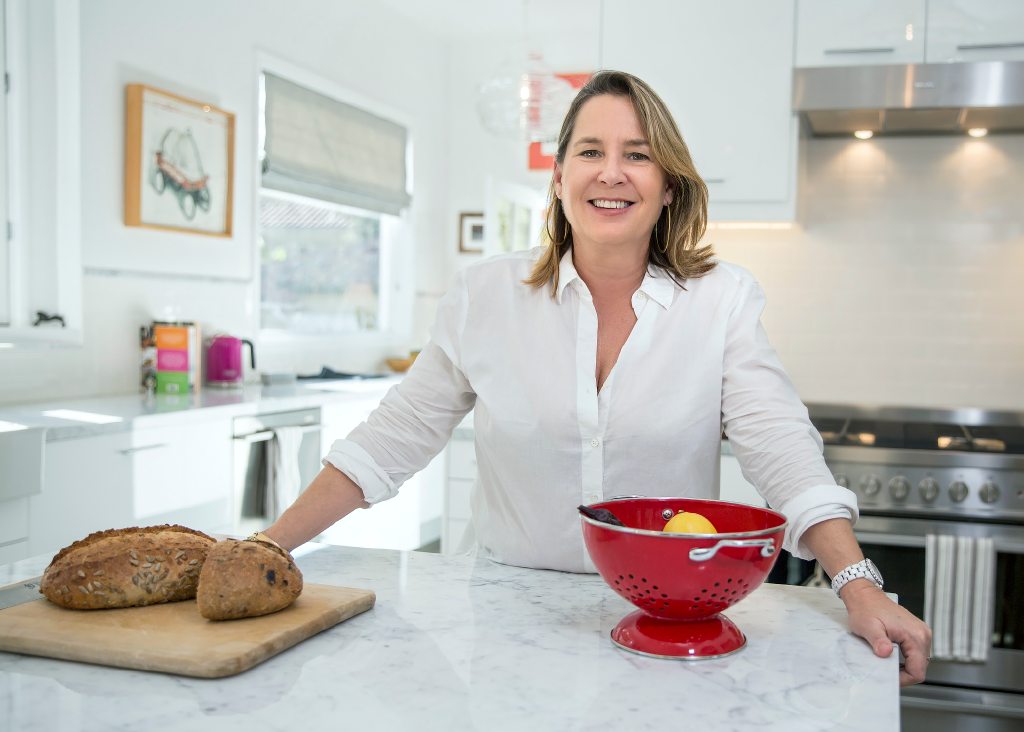 Breast cancer can happen to anyone.
Michele Atlan, now 56, did not entirely believe that until it happened to her. She was taking flying lessons, following in the footsteps of her bon vivant grandmother who few around the world in the 1920s. She inherited a sense of adventure—not a family history of breast cancer.
But that didn't keep her from being diagnosed with it.
"I had always thought, quite superficially, that cancer came with being stressed out or worried all the time," said Atlan, who was diagnosed in September 2013.
She'd just started her flying lessons before an annual mammogram showed signs she needed further tests. Initially, she wasn't too concerned. A decade ago a doctor told her she has dense breast tissue, and additional testing had been necessary on other occasions. The results were always fine. This time, her OB-GYN confirmed the presence of breast cancer.
To add to the shock, an ultrasound and subsequent biopsy showed not one, but two tumors. Atlan recalls feeling completely blindsided.
"To me it proved that anyone could get this."
After meeting with several doctors, she decided to come to the Samuel Oschin Comprehensive Cancer Institute and Dr. Armando Guiliano, co-director of the Saul and Joyce Brandman Breast Center – A Project of Women's Guild.
She was treated with a lumpectomy and radiation therapy, a breast-conserving plan that posed no greater risk of recurrence than a traditional mastectomy. Personalized genetic testing showed that targeted chemotherapy treatments would also be effective.
She participated in a clinical trial that inspired her to continue to help future breast cancer patients. She's educated herself on the science behind breast cancer and its treatments, serves on the board of the Breast Cancer Care and Research Fund, and is focusing her advocacy on underprivileged communities. Her goal is to develop a program that closes the information gap experienced by uninsured women with limited access to the diagnostic tools and expert care that saved her life.
---
---
Michele's advice to women coping with breast cancer:
Cut your hair before you start chemotherapy. This will lessen the shock of the physical transformation. Also, it reduces harm to your scalp when the hair follicles come out.
Schedule your chemotherapy on a Friday if you can. That way you have Saturday and Sunday to recuperate.
Knowledge is power—if your information is accurate. If you are going to search your condition online, stick to reputable medical sources. There are a lot of unreliable people out there claiming to be experts and touting misinformation.
Bring an iPad or a book to chemotherapy. "I watched seasons one through six of 'Downton Abbey,'" says Atlan. "The staff at

Cedars-Sinai

offered me tea and sandwiches. Allow yourself to be taken care of and relax."
Learn more about the Breast Cancer Program at our cancer institute.
Make an Appointment
---
Find a Doctor
Call Us 7 Days a Week, 6 am - 9 pm PT