Transplant Recipient Hosts Annual Teen Prom
Jan 31, 2020 Agata Smieciuszewski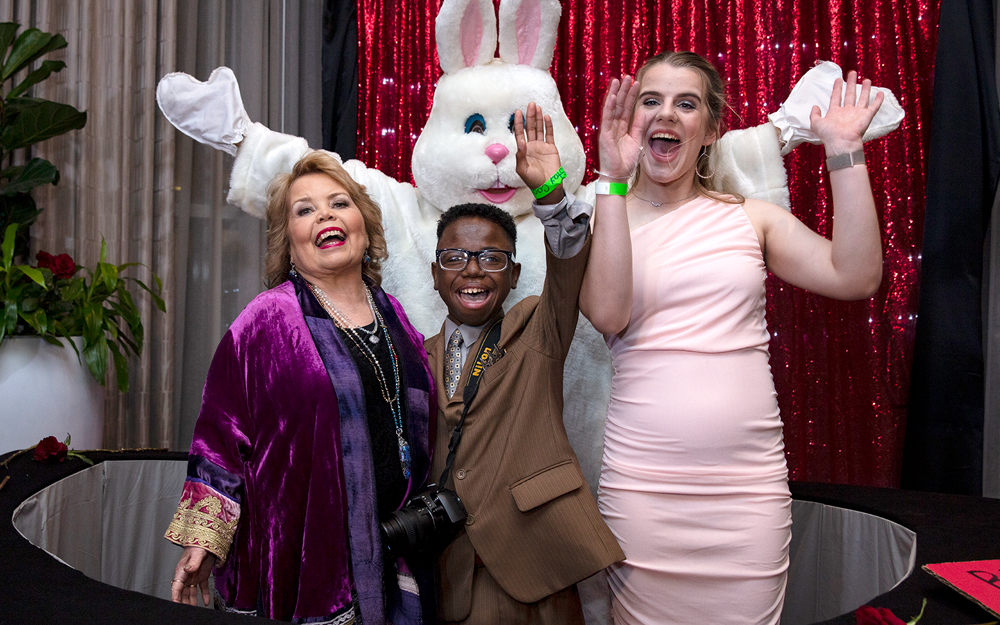 Despite over 50 years of living with chronic kidney disease resulting in 4 transplants, Lori Hartwell always finds time to give back. For the last 21 years, she's been putting on an annual prom for teens who are facing the same issues she's dealt with for decades.
"I have a lot of reasons to get up in the morning—and that's what you need when you have an illness," she says. "The secret to happiness is helping others."
---
"It's really wonderful because the teens get to have a great night, meet each other, see each other in something other than a hospital gown."
---
A rough start
When Lori was 2, she had complete kidney failure and became the youngest person in California to be put on peritoneal dialysis. Doctors weren't hopeful that she was going to live.
She had her first failed transplant at 13 and her kidneys were removed. She lived for 12 years on dialysis and underwent several more failed transplants until she finally had a successful transplant that stuck for 20 years. 
"When my fourth transplant was evident, I did my research and found that Dr. Stanley Jordan had the best kidney transplant treatment plan for me to have long-term success," Lori says. "And I think my decision has been proven to be the correct one."
---
---
Expanded family
Early in Lori's life, Dr. Jordan was one of her pediatric nephrologists and the connection she felt with him throughout her journey was strong.
"He's a pioneer in innovation and immune response for kidney transplantation," she says. "I feel lucky that I was able to go to him for my fourth transplant."
For Lori, living a life with chronic illness means finding friendship and compassion in new places.
"I had more kidney care professionals at my wedding than my own family," Lori says with a laugh. "Your healthcare team becomes like a family to you."
Dr. Jordan considers Lori a very important voice within her community.
"I'm really proud of her," says Dr. Jordan. "She's really taken this disease process and turned it into something good. She's been a great public servant in that regard."
---
---
Giving back
In 1993, Lori founded the Renal Support Network to help others who've had similar journeys.
"When you have a serious chronic illness, it's imperative that you see stories of survivorship," she says. "I don't think the kidney community does a great job of that over time. It's more about, 'Let's find a cure.' What about those of us who are living with this?" 
After her third transplant, she came up with the idea of a fun event. She puts on a prom, with the help of students from Notre Dame High School, that gives hope and educates hundreds of teens diagnosed with kidney disease.
"It's really wonderful because the teens get to have a great night, meet each other, see each other in something other than a hospital gown," Lori explains. "I'm also trying to give teens what they desperately need—to be accepted by their peers."
The event is free and she collects donated dresses to share with anyone who needs one.
"My mantra is that an illness is too demanding when you don't have hope," she says. "That comes from seeing other peers who have this illness who are living well with it."
---
Make an Appointment
---
Find a Doctor
Call Us 7 Days a Week, 6 am - 9 pm PT