Cedars-Sinai Launches Collaboration in Indonesia
Sep 26, 2022 Jasmine Aimaq
This summer, Cedars-Sinai took an important step on its path to bringing top medical care to millions more people around the world. 
A delegation from Cedars-Sinai traveled to Jakarta in August to sign a memorandum of understanding with Eka Hospital Group, one of the largest private healthcare entities in Indonesia. While the aim is to support Eka's efforts to enhance the quality of clinical services, the signing also reflected one of President Joko Widodo's goals to transform the national health system. That vision includes elevating the nation's top hospitals to compete with the best in the world, a goal that includes collaborations with top medical centers overseas. 
---
"Our goal is to bring outstanding healthcare to people where they live, and the best way to do that is to work with local hospitals."
---
Eka and Cedars-Sinai agreed to focus first on emergency medicine and trauma care, as these are often the areas through which patients arrive at the hospital to remain overnight or longer. To that end, the August meeting involved the launch of Cedars-Sinai's advisory services in emergency medicine, one of Eka's Centers of Excellence. The signing was not only announced in the Indonesian press, but attended by national dignitaries. Deputy Minister of Health Dante Saksono Harbuwono provided keynote remarks, applauding the agreement. 
---
---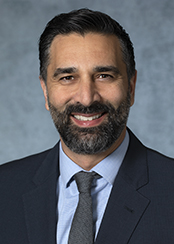 Cedars-Sinai's delegation, led by Dr. Heitham Hassoun, vice president and medical director of Cedars-Sinai International, included Bryan Croft, senior vice president of Operations, as well as Dr. Sam Torbati and Claude Stang—the co-chair and the executive director of Cedars-Sinai's Department of Emergency Medicine, respectively.
The delegation's task focused on listening, learning and providing guidance and advice to the Eka team. Cedars-Sinai's approach to international healthcare is based on partnering with local organizations that have knowledge of the country's culture, the political and economic dynamics, and the needs of the population. That's especially true in a place such as Indonesia, one of the most populous and unique countries in the world—an archipelago of 17,000 islands with 275 million people and an extraordinary mix of languages, cultures and landscapes, from the beaches of Bali to the teeming streets of Jakarta. 
Dr. Rina Setiawati, Chief Operating Officer of the Eka Hospital Group, remarked "Eka wants to provide the best for Indonesia, especially in the health sector. This collaboration will help to achieve that by transferring the best knowledge and experience from Cedars-Sinai. It will aid in quality improvement for various aspects of hospital care, especially in our Emergency Rooms across all our hospitals."
Dr. Hassoun emphasized partnerships must be developed in a way that respects local realities. While some U.S. medical centers go it alone when they expand in another country, he does not believe that leads to the best outcome for patients. 
"We don't assume other places should do things exactly the way they are done in the U.S.," Dr. Hassoun says. "Our goal is to bring outstanding healthcare to people where they live, and the best way to do that is to work with local hospitals. And if patients need to travel to Los Angeles for our world-renowned specialty care, that we are here to provide a seamless, hi-touch coordinated care experience. The agreement with Eka is an exciting development that's based on mutual respect and a shared vision for the future." 
Tags:
Make an Appointment
---
Find a Doctor
Call Us 7 Days a Week, 6 am - 9 pm PT