Matters of the Heart: C. Noel Bairey Merz, MD
Feb 05, 2020 Carrie St. Michel

As we approach Valentine's day, we asked Smidt Heart Institute experts to weigh in on the biggest cardiology game-changers to date, as well as the next cardiology breakthroughs. And because nonexperts tend to associate the heart with this anatomically inaccurate emoji and all things pitter-patter—they told us their favorite love stories as well.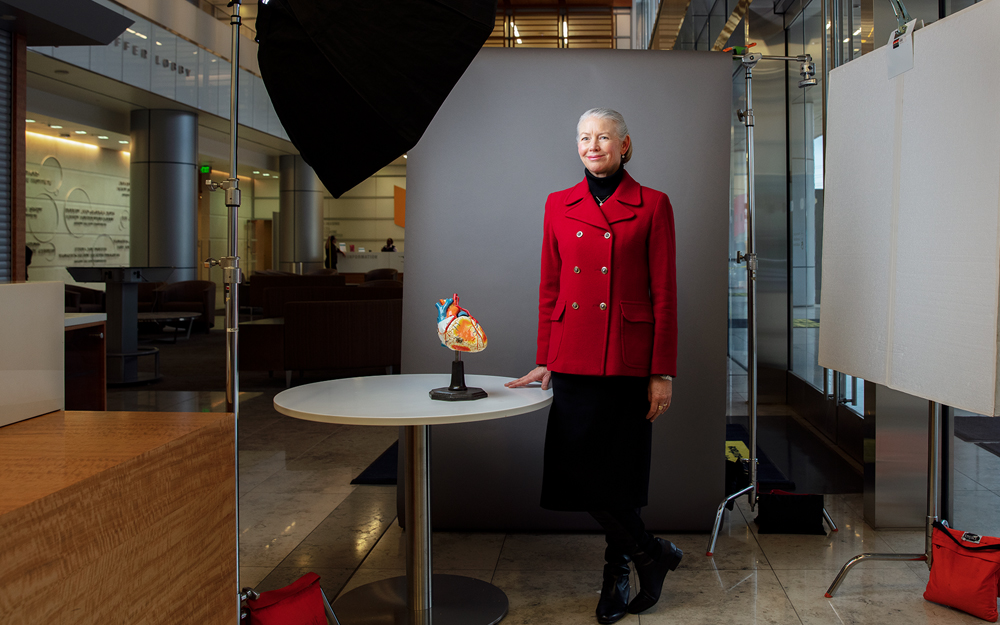 Expertise
C. Noel Bairey Merz, MD, describes herself as a "mission-driven person" and, for that, women with heart disease are grateful. She's devoted much of her career to dispelling the medical myth that heart disease is a boys' club, proving instead that the disease strikes without gender bias but often presents differently in women. The principal investigator for several groundbreaking, multiyear, multicenter research studies, Bairey Merz determined that women's heart attacks frequently are attributable to coronary microvascular dysfunction, which occurs when tiny arteries embedded in the heart become damaged. Currently on her research radar is increased cardiovascular mortality among women under 55.
Game-changer
"It was always clear to me that there are gender differences in heart disease," Bairey Merz says. "Until this hypothesis was validated, women complaining of chest pain were dismissed and considered hysterical. We know a lot more than we did 25 years ago, but we still have a long way to go."
Next breakthrough
"We're studying the impact of using stem cells from patients' own bone marrow to treat severe heart failure," Bairey Merz explains. "I'm excited that our results could usher in a promising new era in heart-failure treatments."
Favorite love story
For several years, Bairey Merz treated a woman with angina and heart failure. The woman's husband served as her around-the-clock nurse. But just as the wife's condition was improving, the husband became ill and needed a heart-valve replacement. His wife immediately switched roles to serve as his attentive caregiver. "They were an elderly couple, and it was very moving to witness their enduring love and commitment to each other 'in sickness and in health,'" Bairey Merz says.
---
More in the Matters of the Heart series:
Tags: