A Real-Life Stress Test
Oct 16, 2020 Cedars-Sinai Staff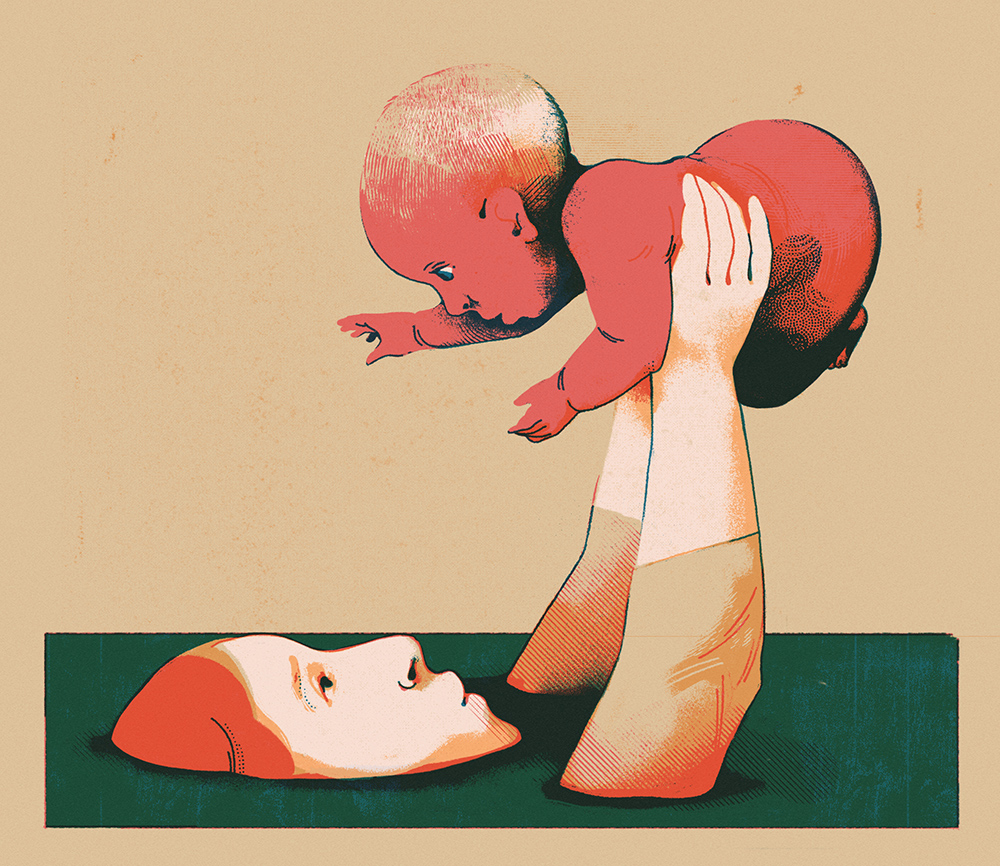 New program addresses postpartum mood disorders
Postpartum depression (PPD) is the most common complication new mothers experience, and one of the ailments they're most reluctant to talk about.
The social, biological and medical demands of pregnancy all feed into the risk of developing PPD—and women who have a postpartum mood disorder are at increased risk of future major depression episodes.
"There's tremendous pressure put on women to be happy when they have a baby and for this to be the most joyous time of their lives," says Eynav E. Accortt, PhD, a clinical psychologist who specializes in women's mental health. "We want to empower women to talk frankly about their mental health."
---
---
Cedars-Sinai is working on multiple fronts to identify, treat and ultimately prevent perinatal mood and anxiety disorders, known in the field as PMADs. The goals include a blood test that would detect those at highest risk, the development of early interventions, and medical and mental health support for women who need it. The new Reproductive Psychology Program at Cedars-Sinai is dedicated to helping women experiencing mental health conditions before, during and after pregnancy.
As part of this new program, Cedars-Sinai has screened more than 20,000 women for PPD in the last three years, while refining the screening process to ensure accuracy. Since January 2020, the program's social worker has followed up with every woman who screened positive for PPD in the hospital. "This follow-up happens two to four weeks post-delivery so that women can be re-screened and connected to care in their community, when and where they need it most," Accortt says. 

---
---
Scientists are also unraveling how the disease works and finding biomarkers that might aid in predicting PPD. Accortt's research suggests that inflammation might play a role. She recently completed a study with Calvin Hobel, MD, and colleagues at UCLA and the University of Colorado, that included data from 183 women followed through pregnancy and one-year postpartum. The pregnant women with a diagnosis of depression or anxiety had higher levels of systemic inflammation.
Accortt and her team at Cedars-Sinai are also studying what role vitamin D, an anti-inflammatory neurohormone, might play in predicting PPD risk. In a study recently published in the Journal of Women's Health, Accortt reported that low prenatal Vitamin D metabolite ratio—a new candidate biomarker during pregnancy—was associated with PPD in 89 women. 
---
---
All women experience hormone changes related to pregnancy, but only 10-20% develop these serious mental health complications. A much larger number of women (60-80%) have "baby blues"—milder anxiety, nervousness, sadness and other symptoms related to the changes in hormones and general stress of having a newborn in the home. PPD and postpartum anxiety are serious conditions with more severe and long-lasting symptoms that can interfere with daily activities.
"We want to figure out why some women are at greater PMAD risk and get help to them as soon as they need it," Accortt says.