Get the Care You Need—Now
Jul 31, 2020 Cedars-Sinai Staff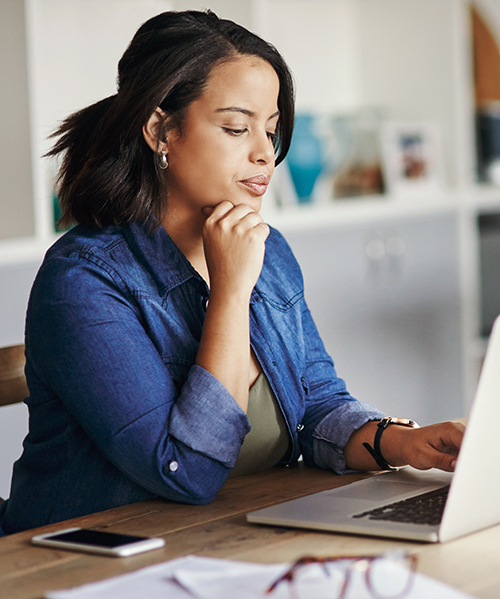 Telehealth appointments offer patients continuity of care and peace of mind during the COVID-19 pandemic.
It's crucial that patients can safely access preventive care, get help managing chronic disease and address other health concerns even when physical distancing rules are in effect. Cedars-Sinai clinicians remain committed to meeting the full range of your healthcare needs during the COVID-19 crisis.
You might not even have to travel to your doctor's office.
Video, Audio or In-Person
Some patient care can be provided through video or telephone calls, says Jonathan Weiner, MD, chair of primary care at Cedars-Sinai. "Doctors can do routine health checks and monitor certain chronic problems, such as well-controlled diabetes, with a virtual appointment."

For other conditions, however, in-person consultation is still the best option. Examples include poorly controlled diabetes, high blood pressure, heart or lung disease, and mental illness. One size does not fit all, Weiner says, so "call your doctor's office to discuss how your needs can best be met." 
We'll never compromise on your care. If a test or procedure can safely wait, we'll schedule it for a later time but, otherwise, don't hesitate to obtain care."

—Jonathan Weiner, MD, Chair, Primary Care
Safe and Secure
Patients who need to come in for an appointment can do so with confidence, as extra protections have been added to Cedars-Sinai's standard (but stringent) safeguards. Patients are carefully screened for COVID-19 symptoms upon arrival. Everyone—from patients to personnel—is required to wear masks. In addition, waiting rooms have been configured for physical distancing, and visitation is limited. 
"We're taking these significant precautions and are strictly implementing public health rules," Weiner says. "You'll be cared for regardless, but we keep infected patients separate to minimize risk to everyone."
"We're here for the community, and we've created the safest possible environment amid this pandemic."
—Jonathan Weiner, MD, Chair, Primary Care
Urgency of Care
You'll find the same preventive measures at Cedars-Sinai's urgent care clinics. "We've set up separate sections for respiratory versus non-respiratory symptoms," says Stacy Tarradath, MD, division chief of urgent care. "We'll ask you questions to figure out the right section for you."
Whether you visit your doctor's office or Cedars-Sinai urgent care, you can feel confident that your safety is our highest priority, and that your needs will be met—safely and compassionately.
---
Expanded Urgent Care Hours at Beverly Hills Location
As we continue to navigate the COVID-19 crisis, we are committed to meeting all the healthcare needs of our community. Beginning Monday, Jan. 11, our urgent care location in Beverly Hills will extend its weekday hours to 9 a.m.-9 p.m. Weekend hours will remain the same: Saturday and Sunday from 9 a.m. to 6 p.m. The hours for our urgent care locations in Culver City and Playa Vista (Monday through Friday from noon to 9 p.m.; and Saturday through Sunday from 9 a.m. to 2 p.m.) will remain the same.