How to Live a Longer, More Fulfilling Life
Sep 03, 2018 Cedars-Sinai Staff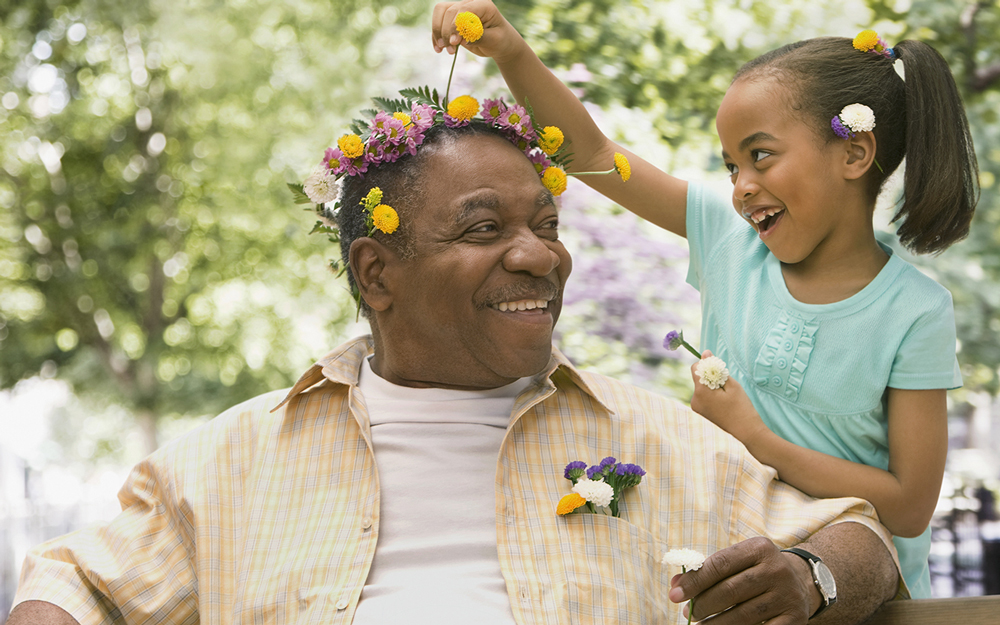 Aging is a natural part of life, and making healthy physical, mental, and social choices early on can make a big difference. We asked Cedars-Sinai geriatrician Dr. Sonja Rosen for advice to help you and your loved ones live longer, more fulfilling lives.
Q: How does a geriatrician differ from a regular doctor?
Dr. Rosen: In geriatrics, we take care of a broad spectrum of older patients: everywhere from the high-functioning, community-dwelling 65-year-olds who are still working full-time to people over 100. Every patient, regardless of age, is very different.
I recommend asking for a geriatrician consult if you're dealing with a geriatric syndrome like dementia, urinary incontinence, delirium, functional decline, social isolation, or falls.

---
---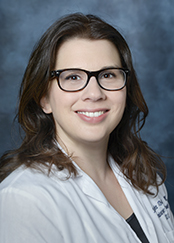 Q: How can a geriatrician help me or my family member?
Dr. Rosen: If you find that coordinating care is overwhelming, and you or your loved one are seeing a lot of different doctors but nobody's really putting everything together, then consider seeing a geriatrician.
When people get older, their bodies are different, and symptoms can be different than in younger patients. We're specially trained to spot these atypical presentations of disease and diagnose what's wrong.

When patients come to us, they complete a pre-visit questionnaire as part of their comprehensive geriatric assessment. That screens for all of these different geriatric syndromes, social isolation, and falls.

Q: As an older adult, should I be physically active? If so, how often?
Dr. Rosen: Yes! The best thing that you can do for yourself is physical activity. Exercise is the only thing that has been proven to help prevent memory loss, dementia, and falls. It also improves brain and cardiac health.
If you're not very active, start with an exercise program that's limited and then slowly increase that—ultimately to a goal of 45 minutes a day.

---
---
Q: What is the best type of exercise for older adults?
Dr. Rosen: Again, it's not one-size-fits-all. In general, walking achieves the best results in terms of prevention of falls and memory loss, but many older patients can't walk.
Water exercise is great because there's no impact on the joints. Tai chi is another low-impact exercise that can help prevent falls. For people with osteoporosis, weight-bearing exercises are helpful, but make sure to speak to your physician first.

As part of our AARP Foundation grant program, we offer several types of exercise and healthy living classes for seniors. These evidence-based programs are recommended by the CDC to help prevent falls and loneliness.

---
"Every patient, regardless of age, is very different."
---
Q: How do I reduce my risk for age related diseases and conditions?
Dr. Rosen: The most important way is exercise, which we've covered.
Go to your doctor regularly and make sure you stay up-to-date on your immunizations, including the flu shot, pneumonia vaccine, and the shingles vaccine. Keep up with scheduled screenings, like mammograms, pap smears, and colonoscopies. Report anything abnormal to your doctor—don't assume something is normal because you're aging.

Another part of being active is being socially engaged. We know that social isolation is a predictor for likelihood of early death.

---
---
Q: What advice do you have for older adults to improve their mental health?
Dr. Rosen: Again, exercise. Exercise improves depression and social engagement. Also, be sure to report mental health issues or symptoms to your doctor so they can help you tackle it.
---
---
Q: What kind of diet do you recommend for older adults?
Dr. Rosen: In general, I recommend incorporating whole foods, avoiding a diet high in saturated fats, and avoiding processed foods. I would avoid fasting or trying new diets, because you can run into health issues with that. And the same goes with diet medications.
Whatever you decide, discuss it with your doctor, but in general, a well-balanced diet with whole foods is healthier in the long run.

---
---
Q: What are some other common questions or issues that your patients bring to you?
Dr. Rosen: A lot of my patients come to me worried that they have dementia. And in fact, they just have normal age-related memory loss, which is slower recall and forgetfulness.
Some patients think falls are a normal part of aging, and that's not true.

I also get patients who are lonely and socially isolated, but they're embarrassed or ashamed to share that, which is why we screen for it. We're really hoping to help combat that by connecting our patients with the senior exercise and healthy lifestyle programs that we offer throughout Los Angeles.

---
Check our Facebook events page for a schedule of classes, health fairs, and other activities for seniors.
Make an Appointment
---
Find a Doctor
Call Us 7 Days a Week, 6 am - 9 pm PT