Faces of Cedars-Sinai: Share & Care Counselor Jonathan Vickburg
Jun 19, 2019 Cedars-Sinai Staff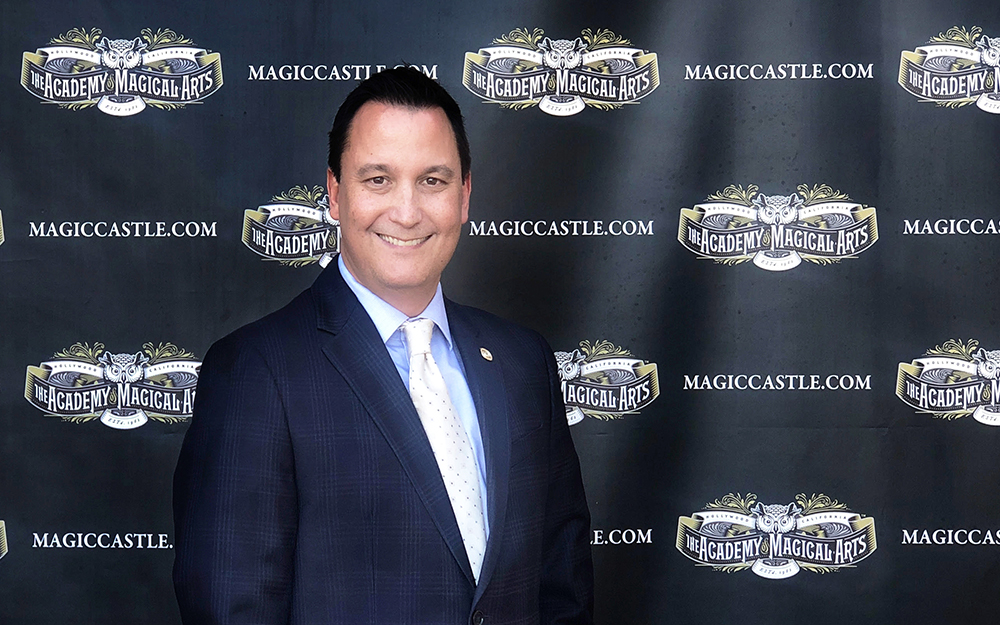 Meet Jonathan Vickburg! He's worked at Cedars-Sinai for 10 years as a counselor and mental health supervisor.
When he's not working at schools around LA as part of the Share & Care program, he can be found honing his other passion—magic.
---
"I know from my own experience that magic can be a creative outlet—and learning and performing magic can be a great self-care tool."
---
We chatted with Jonathan to learn more about how these two parts of his life support one another.
What is your role at
Cedars-Sinai

?
Jonathan Vickburg: In the Share & Care program, we provide mental health services and early intervention for children by using art therapy and mindfulness in almost 30 schools around the city.
We work with kids who have behavioral issues or are just having a hard time. We help them identify feelings and learn coping skills so they can deal with their emotions proactively and build resiliency.

---
---
What brought you to
Cedars-Sinai

?
JV: Before I started here, I was a Java programmer. I realized that I liked working with people much more than I liked working with computers.
So I went back to school and got my marriage and family therapist license. I started providing mental health therapy at hospitals and then heard about the Share & Care program.

I love being able to work with younger kids and help them learn coping skills to address future issues.

In your spare time, you're a magician. How did you get into magic?
JV: As a kid, I lived out in the country in Oklahoma and I read a lot of magic books. I liked to perform parlor magic at birthday parties, boy scout meetings, and school carnivals.
After college, I put it aside and I sold a lot of my books and magic gear. I regretted it, so I started taking classes at the Magic Castle when I came to LA.

Now I perform mostly close-up magic. About a year and a half ago, I auditioned for the Academy of Magical Arts at the Magic Castle and was ecstatic when I was accepted.

---
---
How do magic and therapy overlap?
JV: What I really want to do now is use magic to connect with kids through the therapy process. One of the most important therapy interventions for kids is to help them express feelings appropriately.
I'm creating an activity where children choose a card that has a picture of a negative emoji. After we discuss how they can deal with challenging feelings, they wave their hand over the card and it will magically turn into a positive emoji.

I've done some magic for the kids in my group, and occasionally I teach a trick to them. They turn around and do the tricks for each other, knowing that they must keep the secret.

They're beaming. They are so proud they could do it and enjoy the reactions others express. I know from my own experience that magic can be a creative outlet—and learning and performing magic can be a great self-care tool.

By developing skills and being able to show others, kids feel proud of what they've learned and connect in positive ways.

---
Tags:
Make an Appointment
---
Find a Doctor
Call Us 7 Days a Week, 6 am - 9 pm PT