The Cedars-Sinai Share & Care program provides services to at-risk children and adolescents, beginning in 1981 as the Psychological Trauma Center. Our professional counselors provide services to students who are experiencing emotional and academic challenges due to traumatic situations and stressors. Share & Care provides a group structure to facilitate emotional nurturing, healthy self-esteem and positive coping skills through a 12-week art therapy curriculum that can result in academic success.

Share & Care Services
Cedars-Sinai Share & Care is a school-based mental health prevention and early intervention program that applies art therapy, mindfulness and council interventions to help children, educators and families who have been impacted by traumatic events and/or stressors.

---
Many of our parents and caregivers are faced with difficult challenges. The following resources are available to support you and your child.
Learn about ways to set up your classroom and interact with students to help everyone feel welcome and engaged.
---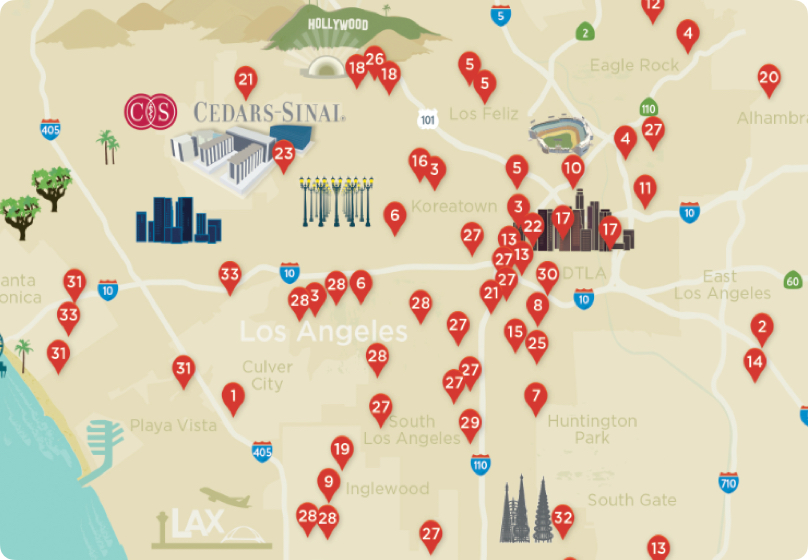 See Where We Work
The 5 Community programs at Cedars-Sinai, including Share & Care, cover a wide range of Los Angeles neighborhoods, serving diverse communities of all ages.