Celebrating Health in Latin American Foods
Oct 10, 2023 Victoria Pelham
When someone is looking for a healthy meal or watching their weight, they might not turn to Mexican food. For many, it's seen as a guilty pleasure—loaded nachos or a fast-food burrito on Taco Tuesday.
Even those who grew up with Latino/Latina/Latinx culture often believe they have to give up on beloved comfort foods to eat well.
These assumptions overlook the long, abundant traditions of Latin American cooking, which are as expansive as the region itself. Typically loaded with chunky vegetables such as corn, onions and jicama, Latin American dishes contain a surprising number of nourishing ingredients. Dietitians are taking notice of their value and moving toward culturally tailored nutrition.
---
"Healthy foods aren't always bland."
---
Each spoonful of piping-hot menudo or zesty bite of aguachile also offers families joy, identity and community. It's unfair and unsustainable to discourage people from eating meals that are central to who they are, said Amanda Velazquez, MD, director of Obesity Medicine at Cedars-Sinai's Center for Weight Management and Metabolic Health. After all, the stomach is the way to the heart.
"Food is love," said Velazquez, who is Mexican American. "It's integral for any culture—especially Latinx culture."
---
---
Rich in Nutrients and Culture
Bright green, prickly nopales—edible cactus stems—have been in Mexican diets since the time of the Aztecs, who named them nophpalli.
These meaty vegetables, which Velazquez noted taste like okra, are packed with vitamins E, C and K1, according to the National Institutes of Health (NIH).
Nopales are key sources of minerals and antioxidants that help the body fight inflammation, heart disease, dementia and cancer.
High in both soluble and insoluble fiber, food containing the cactus is absorbed more slowly. This can lower your blood pressure and blood sugar, making it ideal for diabetes patients.
Fiber also regulates digestion, filling you up and even reducing cancer risk.
---
---
"Few people in today's world consume high-fiber foods," said Carolina Castillo, a registered dietitian with Cedars-Sinai's Center for Weight Management and Metabolic Health.
Castillo suggests chopping nopales and adding them to tacos, burritos, nachos or salads, drizzled in olive oil and vinegar. Or you can slice them raw very thinly and toss them into your salsa.
Hominy, a dried indigenous maize, boosts fiber and gut health as well. Usually grounding vivid menudos and pozoles, this grain's strength lies in fortified minerals such as magnesium, potassium and zinc, according to federal agriculture data .
Another ancient Latin American ingredient, chia seeds, are increasingly recognized as a "superfood." These tiny kernels—easy to mix into a morning smoothie or oatmeal for some crunch—pack a nutritious punch of omega-3 fatty acids, which experts say work overtime for your lungs and cardiovascular and immune systems. They're also rich in protein, fiber and antioxidants.
Many people have chia seeds with plentiful Latin American fruits—such as strawberries, bananas or limes—in traditional aguas frescas (fruit-, herbal- or floral-infused waters).
---
---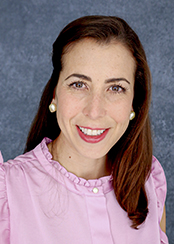 General Internal Medicine
General Internal Medicine
Accepting New Patients
"Powerhouse" Produce
Nutritionists and health agencies all champion diets packed with fresh fruits and vegetables, which very few Americans eat enough of. Stock up at local farmer's markets or grocery stores with in-season produce, to get the lowest price, Velazquez suggested.
Avocados are a popular Mexican option that can garnish salad, rice and beans or be blended into fresh guacamole. These fruits are fatty in a good way, with monounsaturated and polyunsaturated fats that can control cholesterol. They also contain a host of vitamins supporting cognition and allowing the body to better hold onto nutrients.
Or dig into the rainbow of fried plantains, guava, squash and tangy tomatillos.
The unsung heroes of Latin American nutrition? Beans and lentils. These culinary staples across the Americas and Caribbean are an "affordable powerhouse of fiber, protein and micronutrients," according to Velazquez.
Legumes can be refried, sauteed with garlic and vegetables in Puerto Rican sofrito, boiled into soups and stews or swapped in for meats to make a dish vegetarian or vegan.
---
---
Spice Up Your Plate
"There is such variety and beauty in Latin American plates," Velazquez stressed.
To get the most out of your meal, embrace all the colors—and flavors—on offer.
Mexican mole sauces come alive with dark chocolate, nuts, tomatoes and a medley of dried fruits, seeds, poblano, serrano and chipotle chile peppers. Hearty caldos (soups) are chock-full of juicy beef or pork protein and roots from carrots to potatoes.
And the pungent herbs sprinkled into Mexican salsas are being reclaimed for wellbeing.
Cilantro strengthens heart health, helping to keep plaque, hypertension and arrhythmias at bay, the NIH found. Also called coriander, these leafy greens are anti-inflammatory, too , protecting brain and metabolic health and fighting against cancer.
"Healthy foods aren't always bland," reminded Castillo, who is also Mexican and American. "Latin culture has so many tasty, calorie-free seasonings, from pico de gallo to canned chipotle peppers."
Many people snack on cucumbers with Tajín and lime. But the dried spice can be added into hummus or nonfat Greek yogurt as well.
The heat might even aid in burning calories, she said.
---
---
Eating Habits for Community Health
The U.S. Latino community faces higher rates of conditions influenced by diet, such as Type 2 diabetes, obesity, and gastric and other cancers.
And Latin American meals tend to be carbohydrate heavy—a challenge since modern industry has radically changed the nutrition composition of cultural foods such as rice and tortillas.
If you need to manage your weight, you can still stay true to your roots and eat what you love.
"It's all about balance," Castillo emphasized.
Every meal should include a protein and vegetable, with one serving of each food type represented.
Rotate meat with lean proteins such as fish, experts suggest, including at least 8 ounces of seafood per week—a lime-drenched fixture in coastal ceviches from Mexico to Peru.
Even if you're just snacking, balancing food groups can help prevent a blood-sugar spike. You might try an egg or two with your morning pan dulce.
---
---
Portion size is another essential. Castillo recommends gradually scaling back: If you normally have five tortillas or tacos at dinner time, try three. Whole-grain corn tortillas, or their Salvadoran cousin, pupusas, might be better options than flour-based counterparts.
Oftentimes, these cultural staples that are fresh—even handmade—back in Latin American countries can't be found locally in the U.S. at the same quality. Their replacements are usually highly processed, Velazquez said, a serious concern for many immigrants and their families.
One way to tell if store-bought food is overprocessed is to check the first three ingredients listed on the packaging. Whole food ingredients like oats, corn and honey signal freshness, while unrecognizable ingredients mean the food is likely high in added sodium, sugars, preservatives and chemicals.
Treats can remain part of a healthy diet in moderation.
Allowing yourself to have cultural favorites, enjoyed by abuelitas and generations before you, nourishes your whole self.
It's a "more personalized, lasting approach to nutrition," Velazquez added.
Tags:
Make an Appointment
---
Find a Doctor
Call Us 7 Days a Week, 6 am - 9 pm PT