How to Shop for Fun, Healthy Family Meals
Nov 02, 2020 Carrie St. Michel
Plus tips for holding on to your healthy quarantine dinner habits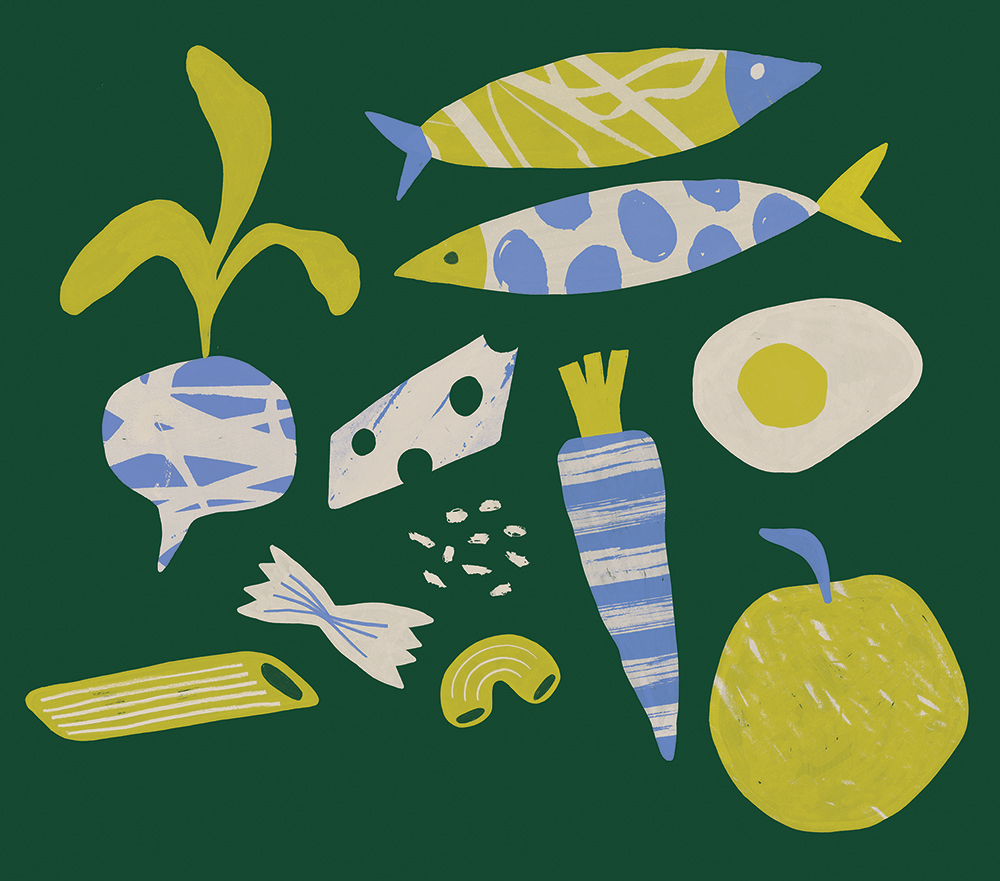 The coronavirus pandemic has nudged many Americans to make healthy changes, and some of those new habits should be keepers. Nearly 90% of consumers report cooking at home more often since March, and more than 40% say they've increased their intake of fruits and vegetables.
"Many of my patients have seized this opportunity to improve their diets, and now we're working to make these changes long-lasting," says Nechama Dina Rosen, a registered dietitian-nutritionist at Cedars-Sinai.
Here, Rosen shares tips for avoiding home-cooking burnout, and staples to stock for healthy cooking at home.
---
---
Your Food, Your Choice
"One reason COVID-19 makes many of us anxious is that so much is out of our control," Rosen says. "My focus with patients has been working on what we can control—and one area is what we eat."
Although some eateries promote health-conscious dishes, in actuality, restaurant food tends to be high in calories, sugar, sodium and saturated fat. When you order, you have little to say about how your dish is prepared or your portion sizes.
"When you're cooking at home, you can make a conscious effort to use healthy ingredients like veggies, fruit and whole grains," says Rosen, a certified specialist in obesity and weight management. "You also can avoid processed foods and be mindful about keeping salt, sugar and saturated fat to a minimum."
---
---
Keep It Fun
If cooking at home day after day feels like a chore, Rosen recommends trying a new recipe every week, or switching up a traditional dish. "Step out of your cooking comfort zone," she says. One of her examples: Replace spaghetti noodles with zucchini noodles.
And the pandemic mantra—"We're all in this together"—applies equally to home cooking. Kids can take on age-appropriate tasks—stirring and spreading for the smallest, peeling and chopping for tweens and teens. Significant others can serve as sous-chefs, and those less kitchen-oriented can unleash their inner sommeliers.
Rosen looks forward to a post-COVID-19 future informed by cooking lessons learned in quarantine.
"I hope people hold on to the healthy habits they developed and continue honing their home-cooking skills—not because they have to, but because they want to," she says.
---
Home-Cooking Staples
Among the keys to healthier cooking is having ready access to meal-making ingredients.
"When you're trying to figure out what you should have on hand in your kitchen, think about the components that go into a nutritious meal," says registered dietitian-nutritionist Nechama Dina Rosen. "I find it helpful to divide my shopping list into food groups. When you're at the store, stick to your list; you'll avoid impulse purchases and reduce shopping sticker shock"
PROTEINS
Lean cuts of beef and pork
Skinless and/or ground chicken and turkey
Fresh, frozen and/or canned fish
Canned and dry legumes
Nuts and nut butters
Eggs
Chia, pumpkin and sunflower seeds
DAIRY
Cottage cheese, feta or provolone
Low-fat or nonfat plain yogurt
CARBOHYDRATES
Whole-grain or sprouted-grain bread,
tortillas and crackers
Organic whole oats and non-sugary cereal
Whole-wheat pizza dough
Whole-grain pasta
Brown rice, farro or quinoa
FRUITS AND VEGETABLES
Apples
Beets
Cabbage
Carrots
Celery
Citrus fruit
Garlic
Onions
Peppers
Pomegranates
Potatoes
Rutabagas
Sweet potatoes
Turnips