Cedars-Sinai is uniquely positioned at the forefront of translational research to improve women's health across a wide array of disciplines. 
Our scientists and laboratories focus on many areas of women's health, including childbirth safety, early menopause, ovarian and breast cancers, and obstetrical healthcare resource utilization.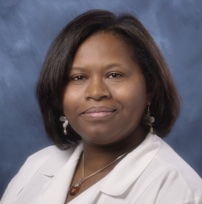 Obstetrical health care resource utilization, cesarean section rates, maternal quality care and the development of OB/GYN practice guidelines are active areas of interest for us.
---
Kimberly D. Gregory, MD
Director, Division of Maternal Fetal Medicine
Professor, Obstetrics and Gynecology
Vice Chair, Women's Healthcare Quality and Performance Improvement
Helping Hand of Los Angeles - The Miriam Jacobs Chair in Maternal-Fetal Medicine

Research Laboratories
---
Our laboratories are busy investigating women's health issues and exploring potential treatments and therapies for conditions like breast cancer, ovarian cancer, heart disease and high-risk pregnancy.
Recognizing and developing medical research specific to studying women's heart disease.
Studying the mechanisms that initiate and metastasize cancer, and developing markers for early cancer detection.
Conducting research on ovarian failure and tumor development, and genetics of adverse pregnancy outcomes.
Women's Health Clinical Trials
---
In prioritizing women's healthcare, teams of doctors and scientists at Cedars-Sinai continually stage clinical trials for studies in gynecology, obstetrics/maternity, women's cancer and women's heart.
Have Questions or Need Help?
Contact us if you have questions, or wish to learn more about women's research at Cedars-Sinai.