Blood Donor Services
Interested in donating blood for a specific patient or yourself?
The FDA recently finalized its recommendations for assessing blood donor eligibility. These new guidelines use individual risk-based questions to reduce the possibility of transfusion-transmitted HIV. They replace current gender-based questions and rely on scientific evidence to ensure a safe and adequate blood supply for our community. We support this assessment update and will work to implement the change as quickly as possible.

Every Donation Counts
Patients need nearly 60,000 blood products at Cedars-Sinai every year.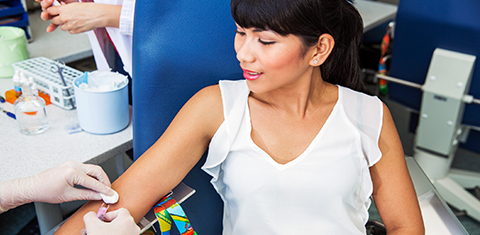 Am I Eligible to Donate?
Every potential donor must meet a few requirements in order to give blood or blood products.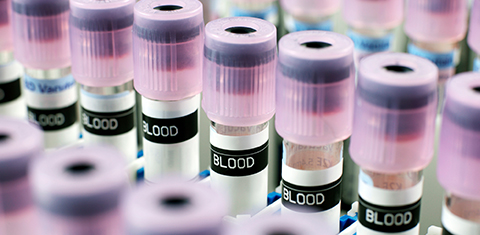 About Blood Donations
Learn about the different types of blood and blood-product donations, blood type compatibility and why blood donation is important.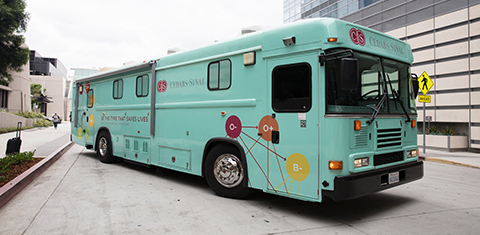 Host a Blood Drive
Hosting a blood drive at your office or in your community is a great way to give back—especially if you're not able to donate blood yourself.
Quick Answers for Common Questions
Whether you are a first-time blood donor or if you donate frequently, you may have questions about the process at Cedars-Sinai. Rest assured, you are in good hands with our Blood Donor Services team. 
Every 2 seconds, someone in the United States needs blood.
Patients with blood-related disorders may need to have certain therapies that remove, treat and replace their blood.
A dedicated team of highly trained nurses and phlebotomists works together to take the best care of our donors.
Have Questions or Need Help?
Call the Blood Donor Services team, Monday through Friday, 8 am - 5 pm PT.