The Unfair Sex
Dec 02, 2019 Cassie Tomlin and Nicole Levine
Gender inequality permeates healthcare. Medical studies excluded female patients for decades, while women's symptoms have been dismissed for centuries. In this special report, we feature real women who have overcome a biased system, and shine light on the female clinicians and investigators leading the charge to understand and solve women's health challenges.
READ MORE STORIES IN THIS SPECIAL REPORT
---
Pain gripped Victoria Ventura's chest so fiercely she couldn't climb stairs, eat—or even take a deep breath. 
It throbbed down her arm and into her jaw, common symptoms of heart disease, but the first doctors she saw dismissed cardiac trouble as the source. The next nine years were a crucible of misdiagnosis. Stress, a benign brain tumor and uterine bleeding were all blamed and treated—but the ache in her chest remained. At age 47, Ventura saw a cardiologist who found an abnormality in her electrocardiogram. 
Still, he told her, "Young lady, I've been doing this for over 30 years, and this has nothing to do with your heart." 
"I felt dismissed because I am a woman," Ventura says.
After nearly a decade of pain, she sought help from C. Noel Bairey Merz, MD, a world leader in identifying how heart disease manifests in women. From Bairey Merz, director of the Barbra Streisand Women's Heart Center at the Smidt Heart Institute, Ventura learned that she has coronary microvascular disease—a heart condition that mostly affects women and doesn't always appear the way heart disease does in men.
Her story is all too common. Women and girls are chronically misdiagnosed, underdiagnosed and mistreated—and not just for heart disease. They suffer, unrecognized, from autoimmune diseases, post-traumatic stress disorder and attention deficit hyperactivity disorder (ADHD). 
Sex and gender bias is baked into the healthcare system. Since females have been historically underrepresented in clinical trials and basic science studies, drugs are developed for male bodies and physicians often look for men's symptoms. 
"It's not necessarily willful, but people study the things they identify with and are interested in," says Nancy Sicotte, MD, chair of the Department of Neurology. "Plus, female hormones are a complicating factor, so there's been a feeling that it's easier to study medicine from a male perspective."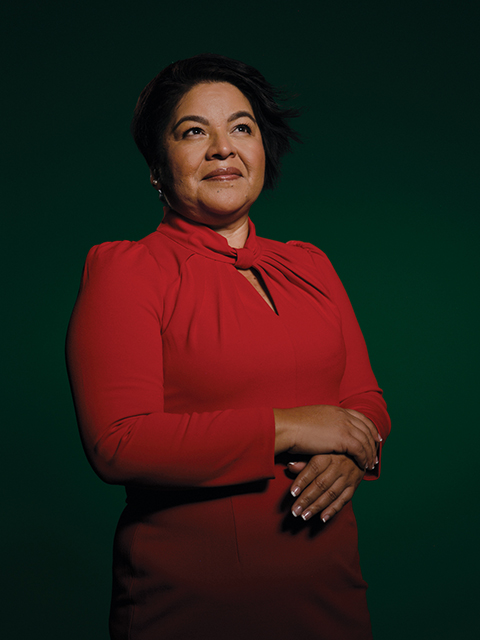 Victoria Ventura
"I felt dismissed because I am a woman."
AGE: 49
SYMPTOMS: Seven years of severe chest pain and difficulty breathing
DOCTORS SAID: Her nerves, her uterus, her brain and stress were at fault. A cardiologist said it wasn't her heart, even after she had abnormal test results.
EVENTUAL DIAGNOSIS: Microvascular disease
TODAY: Hasn't had chest pain in over a year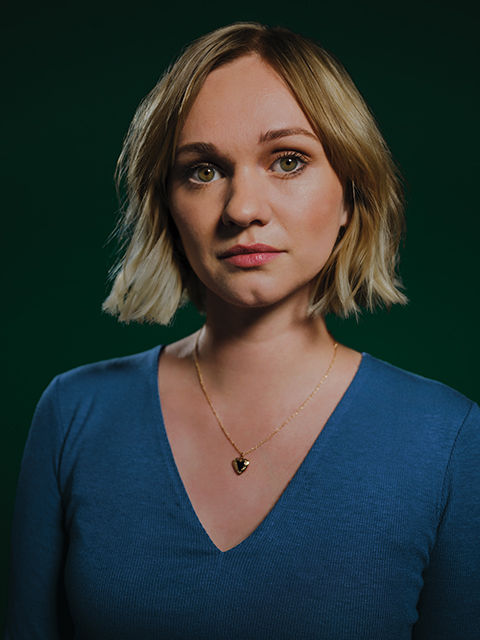 Melanie McComb
"It's common for women to think we have to grin and bear it."
AGE: 27
SYMPTOMS: More than a decade of severe abdominal pain before being diagnosed
WHAT SHE THOUGHT: At first she thought she had "excitement pains" caused by kissing her boyfriend. Later, she described them as excitement pains coupled with "bad periods."
DOCTORS SAID: "It was psychosomatic from guilt because I was kissing boys."
EVENTUAL DIAGNOSIS: Endometriosis.
NOW: Living pain-free with her fiancé and pursuing a writing career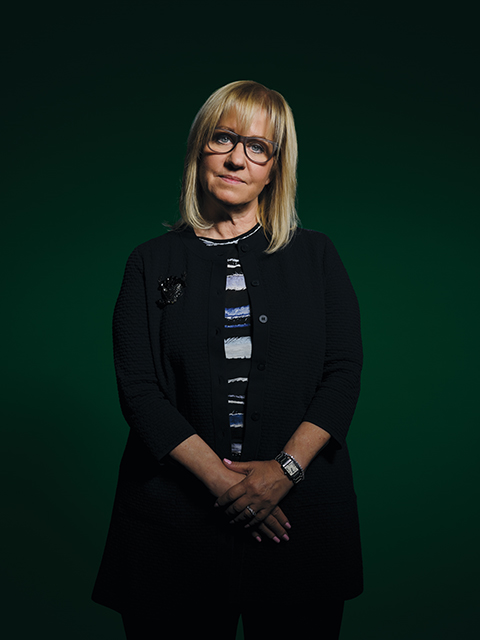 Lisa Hoffman
"My previous doctor didn't take me as seriously as I would have liked. He kept saying, 'Everyone has some form of indigestion' and 'Just learn to live with it.'"
AGE: 63
SYMPTOMS: Months of abdominal pain, cramping, diarrhea and acid reflux
EVENTUAL DIAGNOSIS: Irritable bowel syndrome. Mark Pimentel, MD, director of the Medically Associated Science and Technology Program at Cedars-Sinai, helped her identify what foods trigger her symptoms. She also takes medications that help her manage them.
TODAY: She cooks foods she enjoys. She doesn't shy away from long car trips or feel like she has to be close to a bathroom at all times. "Dr. Pimentel changed my life."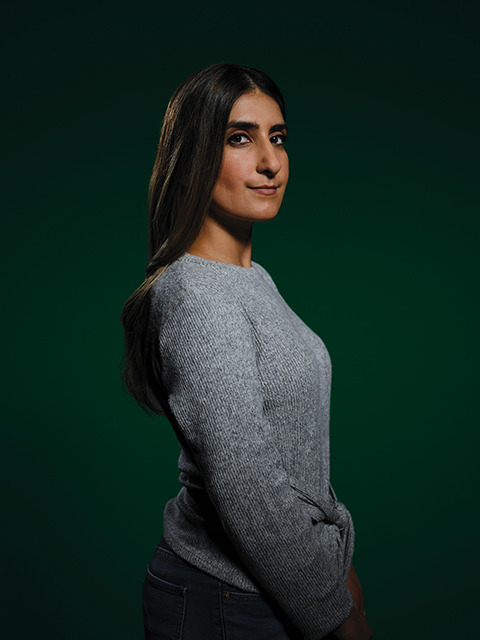 Hinna Parwaiz
"Finally a doctor just said 'I don't know what to do.' I'm glad that doctor acknowledged he couldn't help me."
AGE: 30
SYMPTOMS: Weakness and exhaustion so severe she couldn't turn a doorknob or hold a cup of tea
DOCTORS SAID: After inconclusive blood tests and on-and-off hospitalization, doctors accused her of drinking, smoking or overdosing on Tylenol. "I'm Muslim and, in our religion, we don't do those things. There was no point for me to lie because they were doing so many tests."
EVENTUAL DIAGNOSIS: She was referred to Vinay Sundaram, MD, director of Hepatology Outcomes Research, who diagnosed her with autoimmune hepatitis, a rare condition more common in women—and more severe in women in their 20s and 30s.
TODAY: School social worker who appreciates little things like enjoying meals with her family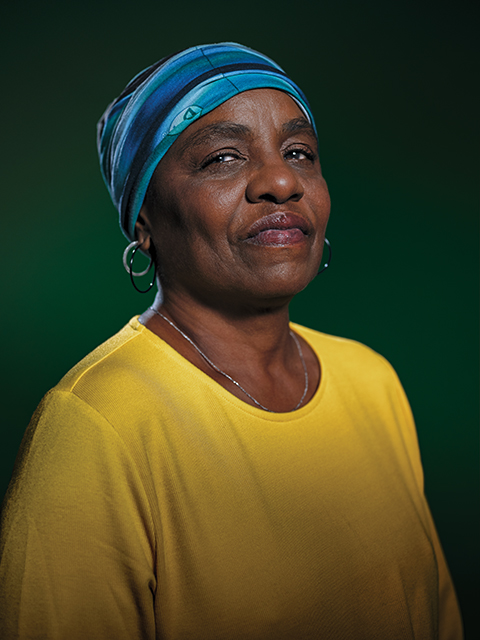 Truzane Styles
"They kept telling me I don't fit the classic symptoms of what a heart attack looks like, and I found that frustrating. You start to wonder why you think you don't feel good."
AGE: 64
INCONCLUSIVE TESTS: She passed out during a stress test, but none of the tests registered a problem. 
EVENTUAL DIAGNOSIS: Microvascular disease. "Dr. Bairey Merz said I did have a heart attack. The other doctors just missed it."
TODAY: "I can go up a flight of stairs with no fear of having another heart attack."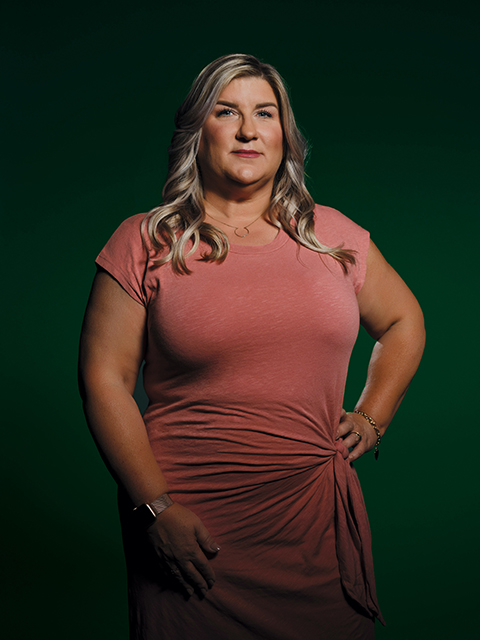 Kim Baily
"I was walking two miles a day, fit and in my 40s. I didn't look like a typical heart patient to some doctors. Keep looking until you find the doctor who listens."
AGE: 50
SYMPTOMS: More than three years of chest pains and undiagnosed heart attacks
WHAT SHE DID: "I would bring articles to doctors about conditions I might have. I would bring a thick file with all my medical records. They just blew me off. They'd say I had anxiety and send me home." She turned to the internet and found the Cedars-Sinai Barbra Streisand Women's Heart Center in the Smidt Heart Institute, where she was diagnosed and treated.
EVENTUAL DIAGNOSIS: Microvascular disease and Prinzmetal angina (pain that occurs while at rest), spasms of heart vessels
TODAY: " Healthy and strong enough  to celebrate her 25th anniversary with her husband by going on a dream vacation to France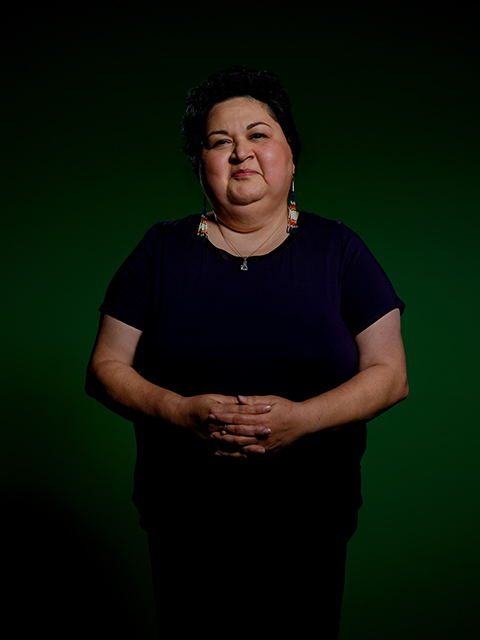 Maria Robles Garcia
"I don't think any woman should die because she's been ignored by her doctors."
AGE: 54
SYMPTOMS: Nearly a year of vomiting, diarrhea, abdominal pain, weight loss with a swelling abdomen, hair loss, hard lumps in her belly, heavy periods, chronic body pain, severe back and pelvic pain
DOCTORS SAID: She had irritable bowel syndrome and suggested she lose weight. She begged for a CT scan three times to no avail. 
EVENTUAL DIAGNOSIS: Stage 2 ovarian cancer. After going to the Cedars-Sinai Ruth and Harry Roman Emergency Department, doctors found and removed a 25-pound tumor on one ovary  and a 5-pound tumor on the other. 
ADVICE: "Never be afraid to advocate for yourself. No one, not even doctors, knows your body better than you do."
TODAY: Enough energy to mow the lawn and participate in Cedars-Sinai's cancer survivorship program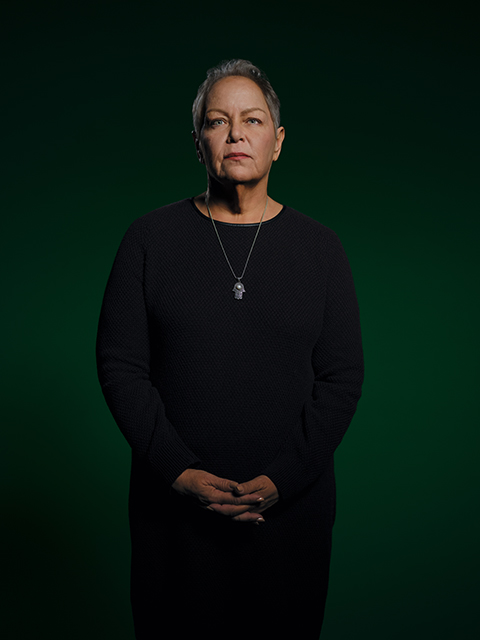 Patti Lavine
"I dug my heels into the carpet and said 'I won't leave this office until you find out what's wrong with me.'"
AGE: 62
SYMPTOMS: Stabbing pain between shoulder blades, sweating, pressure and tingling in her arms and chest, severe fatigue, family history of fatal heart disease
DOCTORS SAID: For months she sought answers from doctors, even providing death certificates as proof of her risk for heart disease. One doctor suggested she see a psychiatrist, confirming her fears she wasn't being taken seriously.
EVENTUAL DIAGNOSIS: At her insistence, the doctor finally ordered an angiogram, which revealed two of her arteries were more than 90% blocked. 
TODAY: Loving her work with a dog rescue for Brittany spaniels 
Correcting Course
Often, the male perspective has confined the study of women to their breasts and reproductive organs, limiting understanding of less explicit, but impactful, sex differences in other systems of the body. 
"Women's health is often still treated as 'bikini medicine,' but more women still die of lung cancer than breast cancer and from colon cancer than ovarian cancer," Bairey Merz says. "We can do better."
In some cases, doing better comes in the form of renewed guidelines from national regulatory bodies. In 1992, the sleeping pill Ambien flooded the market, quickly becoming the nation's most prescribed drug. In 2013, after studies showed that women wake up with more of the drug in their bodies because they metabolize it differently, the Food and Drug Administration cut the dosage guidelines for women by half. For 21 years, women had been overmedicated by nearly twice the safe amount. 
"Unfortunately, that's hardly an isolated incident," says Sarah Kilpatrick, MD, PhD, chair of the Cedars-Sinai Department of Obstetrics and Gynecology. "Some 80% of drugs withdrawn by the Food and Drug Administration between 1997 and 2000 were removed at least in part because they posed a risk to women. The pharmaceutical industry and medical practitioners treat women as if they are just smaller men. They are not."
Now, new rules from the National Institutes of Health (NIH), the country's largest biomedical research funding agency, aim to circumvent such instances of ignorance-induced harm. Traditionally, animal research studies have focused almost exclusively on males, reasoning that varying estrogen levels in female animals could muddy the results. That means female models of disease have rarely been used, making it difficult to devise clinical studies that could lead to useful discoveries about women.
In 2016, the NIH announced it expects investigators to include female animals in most studies, and collect, analyze and report how they differ from male animals—noting that female animals' estrogen fluctuations are among the many reasons that scientists need to study them.
The NIH rolled out a similar policy in 1986, demanding women be represented in human subject studies, but only in the last 10 years have women become close to half of U.S. clinical trial participants.
"Males should not be considered the default, with females an inferior or lesser research subject," says Chyren Hunter, PhD, associate director of Basic and Translational Research in the NIH Office of Research on Women's Health. "These policies are going to benefit women and men as we begin to develop more personalized care for sex and gender across many disease states and treatments." 
Roberta Gottlieb, MD, director of Molecular Cardiobiology at Cedars-Sinai, says this research rule could help create a framework for organizing sex differences. 
"Our failure to understand sex differences in how disease manifests and how treatments work means that we've been mistreating half the population," Gottlieb says. 
A New Horizon
Ventura's arduous health journey ultimately led her to enroll in a Cedars-Sinai clinical trial for an investigational stem cell treatment for microvascular disease. Her pain has ebbed and she is happily running the printing and graphics business she owns with her husband in Lancaster, California.
"I never realized before how sometimes we settle for less," she says, reflecting on how long she hid her pain and exhaustion from friends and colleagues. "We say 'OK,' and we let it be. And we shouldn't have to settle like that."
At Cedars-Sinai, medical pioneers are tackling sex and gender bias on multiple fronts. Research is uncovering sex differences that impact what health looks like, whether medications work, and how and when disease is most likely to strike. Investigators are advocating for major changes to every facet of healthcare—how we train doctors, how we treat patients, how we conduct medical research and how we invest in the science that reveals our differences. 
It's a challenge, even for female researchers.
"As women, we want to think we're not that different from men," says Susan Cheng, MD, MPH, MMSc, director of Public Health Research in the Smidt Heart Institute. "We're subject to the same exposures and environment, so we think we should be treated equally, which has led us to shoot ourselves in the foot, because it causes us to be analyzed and studied as a variant of male. The more carefully we look at the data, the more we realize we're not just another line on the same axis."
RESEARCH LOWLIGHTS
---
Women are up to 25% more likely to be sent home from the emergency room while having a stroke.
Women are twice as likely as men to develop PTSD, but they suffer symptoms for four years before a diagnosis, while men go untreated for one year. 
In a nationwide survey from 2016, 63% of medical students said they believe their curriculum is mostly related to males.
In the same survey, only about 13% of medical students reported being taught that dosing guidelines for Ambien differ for men and women.
From 1977–1993, the Food and Drug Administration recommended excluding women of "childbearing potential" from joining clinical trials for new drugs.
From 1909–2009, only 15% of medical research studies included both male and female animal models.
Cedars-Sinai launched the Center for Research in Women's Health and Sex Differences (CREWHS) to address the pervasive gender bias in healthcare research and medical practice. The goal of the women-led center is to support Cedars-Sinai investigators "so they can discover and implement knowledge that will change the course of women's lives," says CREWHS Chair Sarah J. Kilpatrick, MD, PhD. Discoveries interviewed each of these faculty leaders for this special report.
CREWHS Steering Committee
Susan Cheng, MD, MPH, MMSc
Director, Cardiovascular Population Sciences, Barbra Streisand Women's Heart Center, Smidt Heart Institute
Director, Public Health Research, Smidt Heart Institute
Erika J. Glazer Chair in Women's Cardiovascular Health and Population Science
Roberta A. Gottlieb, MD
Director, Molecular Cardiobiology
Director, Metabolism, Mitochondria and Mouse Cardiac Phenotyping Core
Vice Chair, Translational Medicine, Department of Biomedical Sciences
Dorothy and E. Phillip Lyon Chair in Molecular Cardiology in honor of Clarence M. Agress, MD
Sarah J. Kilpatrick, MD, PhD
Chair, Center for Research in Women's Health and Sex Differences Steering Committee
Chair, Department of Obstetrics and Gynecology
Associate Dean, Faculty Development and Diversity
Helping Hand of Los Angeles Endowed Chair in Obstetrics and Gynecology
C. Noel Bairey Merz, MD
Director, Barbra Streisand Women's Heart Center, Smidt Heart Institute
Director, Linda Joy Pollin Women's Heart Health Program
Director, Erika J. Glazer Women's Heart Research Initiative
Director, Preventive and Rehabilitative Cardiac Center
Irwin and Sheila Allen Chair in Women's Heart Research
Nancy L. Sicotte, MD
Chair, Department of Neurology
Director, Multiple Sclerosis and Neuroimmunology Program
Women's Guild Distinguished Chair in Neurology
Jennifer Van Eyk, PhD
Director, Advanced Clinical Biosystems Institute, Department of Biomedical
Sciences
Director, Basic Science Research, Barbra Streisand Women's Heart Center, Smidt Heart Institute
Erika J. Glazer Chair in Women's Heart Health