Underserved Communities Have a COACH in Their Corner
Apr 06, 2023 Carrie St. Michel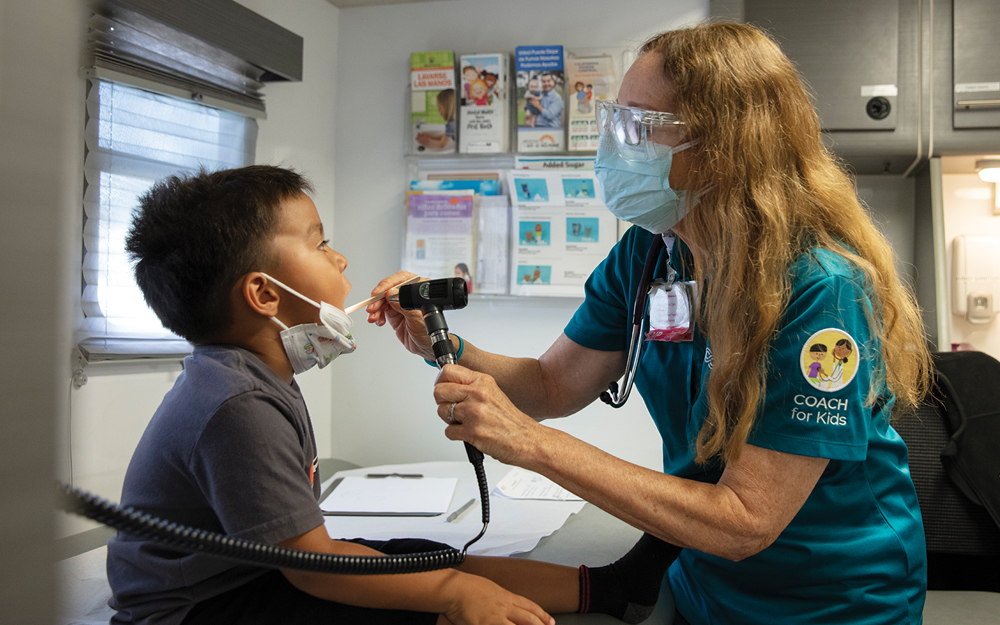 When Cristina Aquino's 9-year-old daughter fractured her leg in a household accident, the young mother was frightened, but she knew precisely what to do.
She rushed to nearby South Central Family Health Center, where clinicians took "such good care" of her daughter and sent her home happy in a hot-pink cast. 

South Central Family Health Center became the Aquinos' "medical home" when they were referred to the federally qualified health center by a case manager with COACH (Community Outreach Assistance for Children's Health) for Kids at Cedars-Sinai.
Since 1994, COACH for Kids' skilled teams have provided free primary healthcare and social services, in a state-of-the-art mobile medical clinic, to low-income children and families throughout underserved communities in South L.A. 
In summer 2021, COACH for Kids launched an initiative to connect families with medical homes—three partner federally qualified health centers—that can provide continuity of care, which leads to better health outcomes.
2.4 million
children annually, on average, are enrolled in Medi-Cal but aren't receiving preventive health services that are offered by providers in their medical home
860
medical-home referrals made by COACH for Kids to its three health center partners since summer 2021
83
percent of Medicare recipients surveyed said having a medical home improved their health
4
days a week, COACH for Kids medical units see patients in South L.A. neighborhoods
$6.2 million
in grants awarded by Cedars-Sinai to federally qualified health centers located in underserved L.A. communities