Live Longer, Age Stronger
Apr 01, 2019 Cassie Tomlin
Humans now live longer than ever before. Chances are your life span will exceed that of your parents and grandparents. The number of adults 65 and older in Los Angeles County alone will nearly double between 2010 and 2030.

Aging brings change, yet it is possible to avoid decline for quite a while. Doctors in the Cedars-Sinai Geriatrics Program treat patients aged 65 to over 100—seniors who work and live independently as well as those who require ongoing care.
Read on for ideas from Cedars-Sinai physicians on how to prevent illness and stay happy and healthy at every age.
Exercise Daily
"Exercise can be our best tool in treating chronic conditions associated with aging, from depression and arthritis to heart disease and memory loss. It's never too late to become a physically active person—start low and go slowly: Walk for five minutes a day, gradually increasing until you can exercise for 45 minutes, five days a week. My healthiest patients walk every day and stay active."
Allison Moser Mays, MD
Geriatrician, Cedars-Sinai Geriatrics Program
Manage Medication
"We see people who are on 15 medications or more, prescribed by different specialists. It's important to regularly check that all your medications are still necessary. To prevent negative drug interactions or side effects, let us know any time you start or stop a medication, even over-the-counter drugs—and try to keep all prescriptions at one pharmacy. In our office, we create the simplest plan to ensure you're taking your pills as few times a day as possible."

Nicha Tantipinichwong, PharmD, MPH
Clinical geriatric pharmacist
Stay Social
"Loneliness among older people is a worldwide epidemic. Even people who live with others can feel lonely and isolated, which can cause depression and anxiety and increase risk of death by more than 30 percent. To stay connected with others, think of activities you enjoy. We can help you find peers to engage with. You can still do the things you liked to do when you were younger!"

Sonja Rosen, MD
Chief, Cedars-Sinai Geriatrics Program
Prevent Falls
"Falls are common but not normal, and you don't have to accept them as a part of getting older. Often, trouble with balance is a result of a condition we can correct. There could be a neurological issue, arthritis, poor vision or just a problem with ill-fitting shoes. Medications that cause drowsiness or affect blood pressure can increase fall risk, and changing the time you take them to nighttime can help."
Dr. Rosen
Monitor Memory Changes
"Some memory loss is normal—until it interferes with daily function. We often find memory changes are a result of reversible causes, like anemia or vitamin deficiencies. If you've had ministrokes, that could be to blame, and we can work to prevent more. Medications can help slow the progression of Alzheimer's disease to keep you independent longer. Even after a dementia diagnosis, keep your brain active: Continue to play chess or Scrabble or bridge or do whatever activities you like, even if they're getting harder. Enjoy the rest of your life."

Elizabeth Whiteman, MD
Geriatrician, Cedars-Sinai Geriatrics Program
How These Doctors Are Aging Well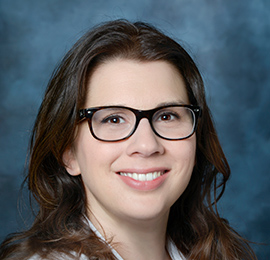 Rosen takes long walks and hikes with her family on weekends.
Sonja Rosen, MD
Whiteman varies her exercise routine and makes sure to get plenty of sleep by turning in at the same time most nights while avoiding computers and other distractions before bed.
Elizabeth Whiteman, MD
Mays takes the stairs instead of the elevator and works out with home fitness videos after her kids are asleep.
Allison Moser Mays, MD
LEAP to the Gym
Cedars-Sinai has partnered with the AARP Foundation to offer free group exercise classes to seniors 50 and older. The Leveraging Exercise to Age in Place (LEAP) program aims to prevent falls and combat loneliness through three evidence-based exercise classes and one chronic disease management class at seven locations.
"We're trying to reengage patients in diverse and fun things that are already going on in their community, so that they can become more socially connected and at the same time improve their health," Rosen says.
You don't need to be a patient to enroll in exercise classes.
For more information, contact Community Health Coach Katrina Rosales at 310-248-6242 or katrina.rosales@cshs.org
Tags: