YED Program Adapts and Continues to Help Students
Oct 15, 2020 Cedars-Sinai Staff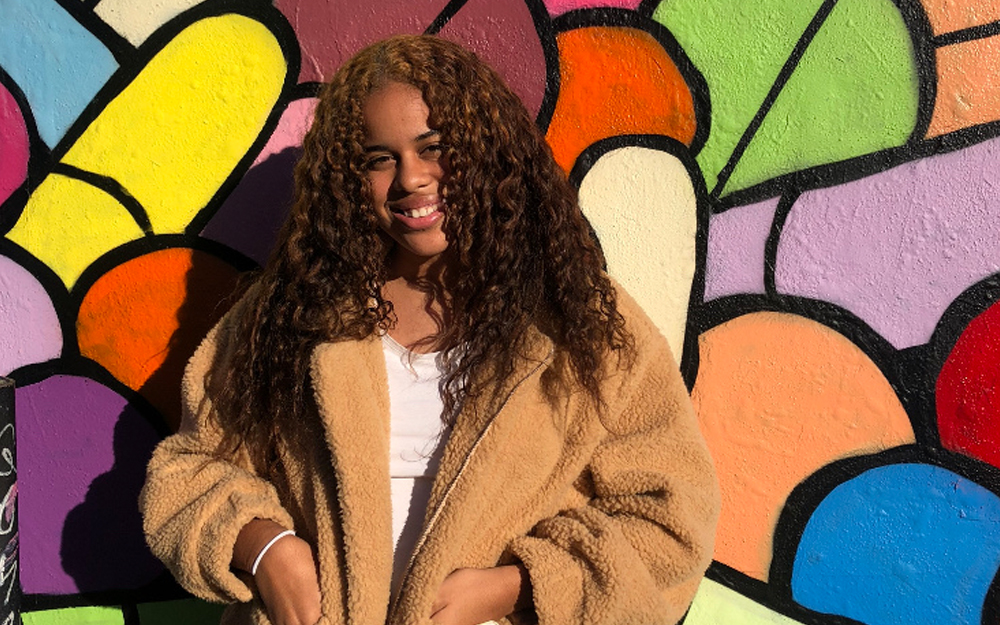 One year after the 1992 riots shook Los Angeles, Cedars-Sinai launched a program to provide disadvantaged young people in the city inspiration and an eye-opening view of career opportunities.
Known as Youth Employment and Development (YED), the program annually has brought dozens of teenagers to the Cedars-Sinai campus. They have been placed into departments and assigned paid, part-time positions while also working with mentors and getting opportunities to shadow doctors, nurses, technicians and others on the job. Over the years, many YED alumni have returned to Cedars-Sinai as regular employees, with more than 50 now on the staff.
---
"You never know how much impact you might have on some of these young people, but I think, by being genuine and putting in the effort for this, it can be something really important."
---
COVID-19, which has forced so many changes at Cedars-Sinai, also is spurring a revamping of YED. To protect the health of the students, the on-site workplace experiences are on hold and, instead, more emphasis is being put on online research, along with classes and guest speaker presentations online.
---
---
Andrea Perry, program manager of Youth Employment and Development since the mid-1990s, is determined to keep it going through the pandemic. She noted that YED was launched amid concerns in Los Angeles about racial, social and economic injustice—issues that again this year have gripped the public's attention.
In addition, cutbacks over the years in the Los Angeles Unified School District have meant that high school students receive less college and career guidance. Andrea says that makes it really important for Cedars-Sinai to stay connected with LAUSD students "so that we can promote careers that are in high demand but hard to fill, because there are so many careers that students don't know about."
Andrea pointed to the many business-side jobs as well as positions at Cedars-Sinai that don't require a four-year college degree. "What I usually say to the students is that we are a mini-city, and probably anything that you're interested in, we have a career that will fit that," she says.
YED consists of two initiatives. The larger one is Cedars-Sinai's two-year "Academy" for Fairfax High juniors and seniors interested in careers in the healthcare industry. The Academy can take up to 40 students, but this year, due to recruiting problems stemming from COVID-19, there currently are 29.
---
---
Jody Lucas, who teaches Fairfax High's YED students, noted that juniors entering the program generally have never held an office job before. As a result, YED often is their first exposure to office skills such as answering the phone professionally and filing paperwork. "It's so great that they have this real-life experience," Jody says. "As the year goes on, they become competent and reassured."
Jody also has seen her students clarify their career goals. A recent YED graduate who came into the program thinking that she wanted to go into medicine as a general practitioner switched her goal to becoming an emergency room physician. "She just loved that adrenaline flow," Jody explains.
The smaller initiative is a summer program run with the Mayor's Office of the City of Los Angeles and the nonprofit group Unite-LA. Usually, it enrolls 20 to 30 students from all over the city for four to six weeks. This year, Cedars-Sinai's involvement was for one week, providing instruction to 15 students from the South LA Scholars program. The theme was "Lessons Learned from the Field of Medicine during COVID-19," and the featured speakers included Dr. Jeremy Falk, a pulmonary medicine specialist.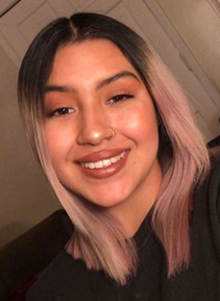 One of the Fairfax High seniors in YED, Valeria Moreno, also participated in the summer program. She enjoyed this summer's online discussion about the mental health consequences of COVID-19.
What she has liked most about YED, though, is the exposure she received last year to the professional environment in healthcare. For anyone in her class who pursues a career in healthcare, Valeria says, "I feel like we already have some background."
At the same time, Valeria acknowledged she is disappointed that, because of the COVID-19 restrictions, she won't return to the medical center for more job shadowing, among other things. "I was honestly looking forward to my senior year and being able to go to the hospital and probably have more time to work there and get to explore different careers and go to different departments," she says.
Andrea and Jody are revising the program to maintain the students' interest, despite the restrictions. For example, Andrea says she hopes to get videos produced of areas on the Cedars-Sinai campus that have been off-limits to the students before, such as research labs and operating rooms.
What's certain to be a key component is a steady lineup of guest speakers, including YED alumni and current Cedars-Sinai personnel. The first of those talks was given by a former YED student who is now a physical therapist at the California Rehabilitation Institute.
---
---
Andrea says she likes bringing in YED alumni because they can relate to the students and guide them by describing their educational and professional paths.
Some of the other regular guest speakers and mentors are Cedars-Sinai veterans such as Miguel Magana, a manager in Security Services. Miguel, who continues to hear from people he mentored in the program five and six years ago, said one of the rewards is seeing the students blossom. "You never know how much impact you might have on some of these young people, but I think, by being genuine and putting in the effort for this, it can be something really important," Miguel says.
Fairfax senior Elyjah McRae agrees. She appreciates the way she was treated like a fellow employee when she worked at the spine center her junior year—even getting a surprise birthday cake when she turned 17 in January.
---
---
When Elyjah started in the YED program, her career ambition was to become a pediatric surgeon. After several job shadows with surgeons, though, she concluded that the working hours were so demanding that they one day might interfere with her ability to raise a family.
Elyjah has since gotten interested in becoming an anesthesiologist or a physician assistant. She's very disappointed that, because of the pandemic restrictions, she might not be able to do any more job-shadowing to help her clarify her goals further.
All the same, Elyjah, who once was reluctant to attend Fairfax High, has changed her tune. "I'm very grateful now that I went to Fairfax, so I could have the opportunity to be in this program," she says.
The YED program is just one of the ways Cedars-Sinai is working toward a healthier Los Angeles. Learn more about our volunteer and community benefit programs.
Make an Appointment
---
Find a Doctor
Call Us 7 Days a Week, 6 am - 9 pm PT