YED Program Celebrates 25 Years of Mentoring LA Students
Jul 23, 2018 Cedars-Sinai Staff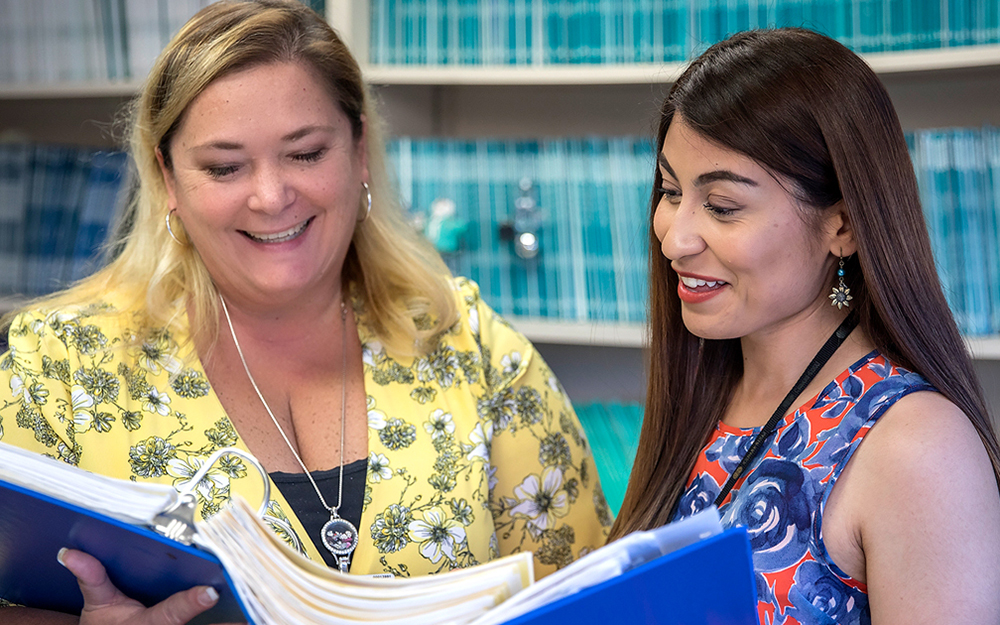 "Stay in school. Go as far as you can go." Robyn Putman can't say this enough.
As a mentor in the Youth Employment and Development (YED) program, Robyn regularly says these words to the high school students she mentors.
Following the 1992 LA riots, the YED program was created to help at-risk youth succeed. More than 50 departments at Cedars-Sinai participate in the program, which provides hands-on work experience for local high school students.
---
---
Employees throughout the hospital volunteer to serve as mentors to students in the program. Robyn has been a mentor in the program since it launched 25 years ago.

"The mentoring our employees provide is the heart of the program," says Andrea Perry, YED program administrator. "They've helped so many students grow. We see them blossom and then return to give back by mentoring new students."

In addition to mentoring high school juniors and seniors, employee mentors supervise the students' work in paid after-school jobs and provide job-shadowing experience that exposes them to careers in healthcare.

Building a future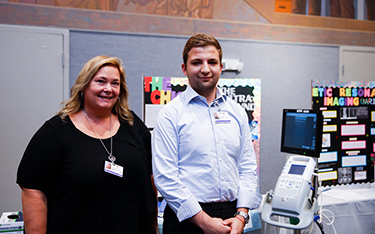 "The YED students come to us at an impressionable time in their lives, and many face difficult family dynamics and financial hardship," says Robyn, who is an assistant in the Department of Medicine. "They're full of dreams, but they haven't been exposed to career options and they need direction. It's very rewarding to be part of their journey."
A high percentage of the students in the two-year YED program go on to pursue careers in the medical field, and Robyn fondly remembers many of the students who have made an impact on her. One is recent Fairfax High graduate Larry Milshetyn. As a junior, he told Robyn he planned to become an anesthesiologist.

"He's destined to be a doctor. We sealed the deal," says Robyn. "It's magical to watch this happen. That's why I've been involved in this program so long."
Building relationships
Robyn is still in touch with many of the graduates she has nurtured over the years. She keeps up with the milestones in their lives—college degrees, jobs, marriages, and babies—like a proud parent.
---
"The mentoring our employees provide is the heart of the program."
---
One of those close connections is with former YED student Nidia Rodriguez. Nidia graduated from the program in 2010 but continued to work in the Department of Medicine while she earned a degree in applied math from Cal State Northridge.
Last year, Nidia was hired as an academic program coordinator in the department and her mentor-student relationship with Robyn transitioned smoothly as they became co-workers and friends.

"I still call Robyn my 'work mom,'" says Nidia. "Robyn's mentoring helped me get this job. She helped me get through my personal struggles when I was in school, and she's been very supportive in every way I can think of. She's always there for me."

---
Make an Appointment
---
Find a Doctor
Call Us 7 Days a Week, 6 am - 9 pm PT