Seeking a Second Opinion for a Spine Condition
Mar 03, 2023 Jasmine Aimaq
Adult spinal disorders are often complex and can leave patients feeling frustrated and worried. A second opinion with a leader in the field may provide a clearer picture—and peace of mind. Thanks to the Virtual Second Opinion platform, adults in certain U.S. states can now connect with Cedars-Sinai specialists via a video visit and receive a detailed second opinion report from some of the nation's top spine experts.
---
"Most doctors welcome second opinions to ensure the patient has peace of mind and is confident about the treatment plan."
---
Advantages of a Virtual Second Opinion
While virtual care can't fully replace in-person care, it's an especially good tool for second opinions. 
"For patients who don't have the luxury of living in an area with multiple spine surgeons or who can't easily travel, a Virtual Second Opinion gives them convenient access to an in-depth assessment with the right specialist," says Dr. Sang Do Kim, assistant professor of Orthopaedics at Cedars-Sinai. 
Doctors can more easily add virtual patients to their schedules, according to Dr. David Skaggs, co-director of the Cedars-Sinai Spine Center, executive vice chair of Orthopaedics at Cedars-Sinai and director of Pediatric Orthopaedics at Cedars-Sinai Guerin Children's. 
"When we don't have to make sure we're in our office at a certain hour and don't need to go through time-consuming protocols required for in-person care, we can more easily accommodate a patient's schedule," he says. 
"Even the busiest doctors can generally offer a virtual appointment in a timely manner."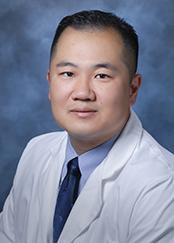 Orthopaedics
,
Surgery Spine Surgery
Orthopaedics
,
Surgery Spine Surgery
Accepting New Patients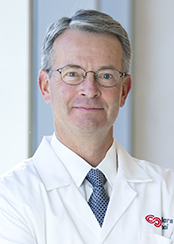 Orthopaedics
Accepting New Patients
How can a Virtual Second Opinion help patients with orthopaedic or neurological spinal conditions?
"Complex spinal disorders can often be approached in different ways," says Dr. Kim. "It's important to get different perspectives so the patient is fully aware of all their options." 
The treatment of spinal disorders is also a highly specialized field with several subspecialties. For optimal outcomes, patients should see a doctor who has expertise in their particular condition. 
"A doctor may have outstanding skills, knowledge and experience with one type of disorder and less in another," says Cedars-Sinai neurosurgeon Dr. Alexander Tuchman. 
"When patients are evaluated by a specialist who has seen cases just like theirs, they can feel more confident that they're making an informed decision."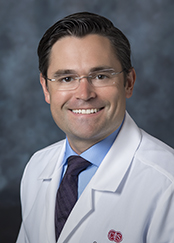 Neurosurgery
Accepting New Patients
---
---
Which patients benefit most from a Virtual Second Opinion?
"While we welcome patients for second opinions for a wide range of disorders, patients may find them especially useful if they have already received differing opinions," says Dr. Kim. 

"Other patients who may benefit from a Virtual Second Opinion include those with previously failed back surgeries or revision surgeries, big deformities of the spine, progressive neurologic symptoms, and tumors in the spine."
Will my current doctor be offended if I get a second opinion?
"Most doctors welcome second opinions to ensure the patient has peace of mind and is confident about the treatment plan," says Dr. Skaggs, adding that providers usually know where their own strengths lie and are happy to make referrals to other expert colleagues. 
"If the patient wishes to do so and provides consent, the spinal team at Cedars-Sinai can also involve the initial doctor in the discussion," he says. "That's part of the personalized approach to care."
---
---
Virtual Second Opinion at
Cedars-Sinai
Cedars-Sinai is a leader in the diagnosis and treatment of spinal disorders. Specialists at the Spine Center employ the most advanced tools and techniques, including 3D imaging, neuro-navigation and minimally invasive surgery, with state-of-the-art equipment and facilities. As an academic medical center, Cedars-Sinai may also offer access to clinical trials. 
If patients choose to get care at Cedars-Sinai after their virtual visit, they'll benefit from the advice of a multidisciplinary team that includes spinal experts from every subspecialty, including the rarest disorders. 
"If you're dealing with primary spine tumors, scoliosis, revision spine surgery, high-grade spondylolisthesis, flat-back syndrome or a different spinal condition, chances are we can help," says Dr. Tuchman.
Tags:
Make an Appointment
---
Find a Doctor
Call Us 7 Days a Week, 6 am - 9 pm PT