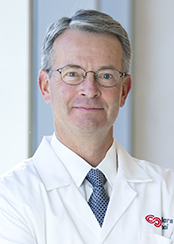 David L. Skaggs, MD
Accepting New Patients
Guerin Children's Provider
This provider practices at Guerin Children's . Learn more.
Locations
Cedars-Sinai Spine Center
34.069847
-118.375276
Cedars-Sinai Spine Center
Monday: 8:00AM - 5:00PM
Tuesday: 8:00AM - 5:00PM
Wednesday: 8:00AM - 5:00PM
Thursday: 8:00AM - 5:00PM
Friday: 8:00AM - 5:00PM
The Cedars-Sinai Spine Center is located within the Mark Goodson Building at 444 S. San Vicente Blvd., Los Angeles, CA 90048. Self-parking is available via the parking garage entrance on Colgate Street. Validation is not available. For all parking rate information and discounted tickets, please visit cedars-sinai.org/patients-visitors/map.html.
Experience
Specialties
Area in which a healthcare provider is highly trained and often board certified.
1
Programs
Cedars-Sinai clinical programs this provider is part of:
7
Clinical Expertise
Area in which a healthcare provider has additional training or expertise.
5
Back Pain in Athletes
Growth Friendly Spine Instrumentation
Kyphosis
Scoliosis
Spondylolysis/Spondylolisthesis
Research Areas
Titles
Executive Vice Chair

,

Department of Orthopaedics

Director

,

Pediatric Orthopaedics

Co-Director

,

Spine Center
Education & Training
Children's Hospital of Los Angeles

Fellowship - Completed 1995

New York Presbyterian-Columbia Medical Center

Residency - Completed 1994

Columbia University College of Physicians And Surgeons

Medical School - Completed 1989
Achievements
1

Board Certifications

24

Awards and Honors
Board Certifications
Orthopaedics

American Board of Orthopedic Surgery
Awards and Honors
Verapoh Yerapeh ("…and he shall heal.") award, Bikur Cholim, Los Angeles, CA.
Best Spine Poster, Galveston Fixation in Neuromuscular Scoliosis
American-British-Canadian Traveling Fellow American Orthopedic Association
Best Pediatric Paper, Orthopaedic Trauma Association Annual Meeting "Delayed Unions and Functional Outcomes of Pediatric Lateral Condyle Humerus Fractures: A Prospective Study".
Los Angeles Magazine, Southern California Super Doctors
Best Poster, "Anterior Humeral Line in Normal Elbows", Annual Meeting of the American Academy of Orthopaedic Surgeons, Las Vegas, NV
Marc A. Asher Clinical Scientific Paper Award
Sandoz Award
Becker's Spine Review list of "50 Spine Surgeons Focusing on Scoliosis Development."
Best Poster, "Some Connectors Fail More Than Others"
Robert N. Hensinger Clinical Scientific Paper Award
Best Doctors, Pasadena Magazine
Pediatric Orthopedic Society of North America Young Investigator Award.
Top 17 U.S Pediatric Orthopedic Surgeons, Orthopedics This Week,
First Place, Best Abstract and Poster Award,Ten Percent of Patients with AIS Have an Abnormal Number of Thoracic or Lumbar Vertebrae: a Red Flag for Wrong Site Surgery.
Best Paper, "Law of Diminishing Returns"
Rosamond Kane Award
Eagle Scout
Best Paper, International Congress of Early Onset Scoliosis.
Best Doctors in America
Pediatric Orthopedic Society of North America Traveling Fellowship
NCAA All-American, 400M hurdles
Top Doctors in America
Orthopedics This Week "Top U.S. Pediatric Orthopedic Surgeons"
Insurances
Before scheduling, we recommend checking with your insurance plan to see if an authorization is required to see this doctor. Primary Care Physicians (adult and pediatrics) do not require prior approval.