The Music of Medicine: Physician Playlists 3
Dec 20, 2019 Katie Rosenblum and Antonio Gonzalez
Music sets the mood for many of our life events—birthday parties, weddings, and everything in between. It can also set the mood for your surgeon and their team in the operating room. 
We've shared what some of our surgeons are listening to when they operate: Physician Playlists 1 & Physician Playlists 2. Now we've asked a few more what songs and musical artists help get them through complex surgical procedures.  
Dr. Tiffany Perry
Neurosurgeon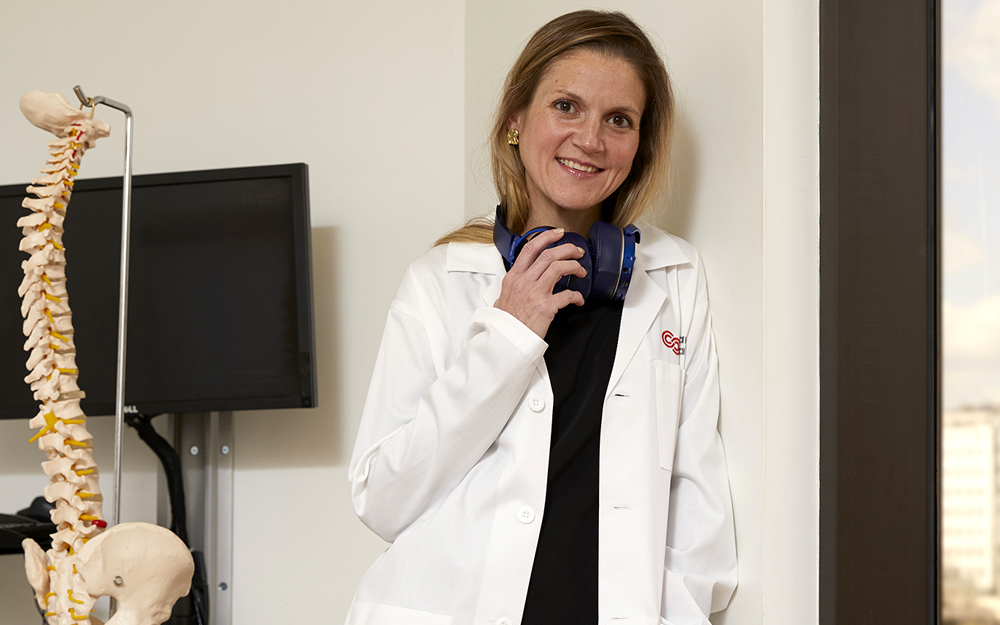 "Music creates an environment where everybody feels comfortable and they can speak up," Dr. Perry says.
"I think it's important for everyone to feel relaxed. If I have a patient who loves classical and it puts them in a good mood to play that as they roll into the operating room (OR), absolutely I'm going to play that."
Dr. Perry often takes requests, from patients to residents to surgical technicians.
She organizes her playlists by the type of surgery, such as tumor (mellow/classical), lumbar fusion (upbeat/energetic), and cervical (country/vocalized).
Dr. Perry has themed days as well. For instance, every other Friday is "Disney Friday," which features music solely from classic Disney movies. She also had a day where she played nothing but Ace of Base to celebrate a surgical tech who loved the band.
Of course, she still has her favorites on repeat.
Go the Distance — Roger Bart, Hercules soundtrack
Symphony — Clean Bandit with Zara Larsson
I Want to Come Over — Melissa Etheridge
No Need to Argue — The Cranberries
Wide Open Spaces — Dixie Chicks
---
---
Dr. Robert Klapper
Orthopaedic Surgeon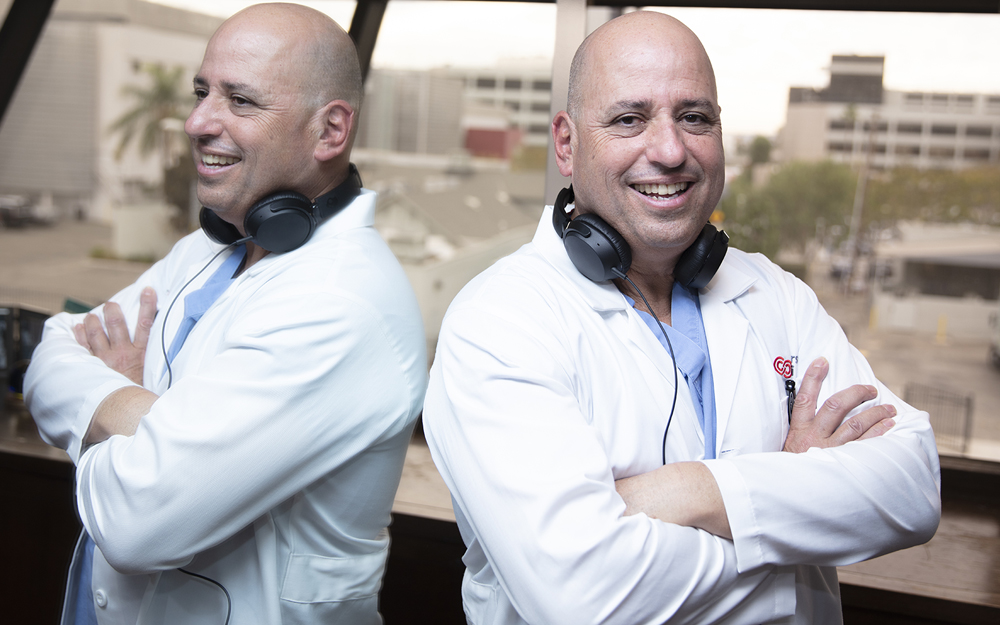 Dr. Klapper arranges his schedule with the most difficult surgeries in the morning, and he organizes his playlist throughout the day to match.
"When I start my morning with a hard case, there's nobody better to have in the room than Eric Clapton," he says.
"I think subconsciously I hope I'm as good a surgeon as he is a guitar player. The music becomes sort of a spirit in the operating room."
Start of the day: Wonderful Tonight, 24 Nights, Old Love — Eric Clapton 
Middle of the day: Gaucho or Aja albums — Steely Dan; Into the Mystic, Brown Eyed Girl, Moon Dance — Van Morrison; Ladies & Gentlemen — George Michael
Last case of the day: Diamond Life album — Sade ("The first song is Smooth Operator. When my staff hear this, they know we're almost done for the day.")
---
---
Dr. Irene Kim
Transplant Surgeon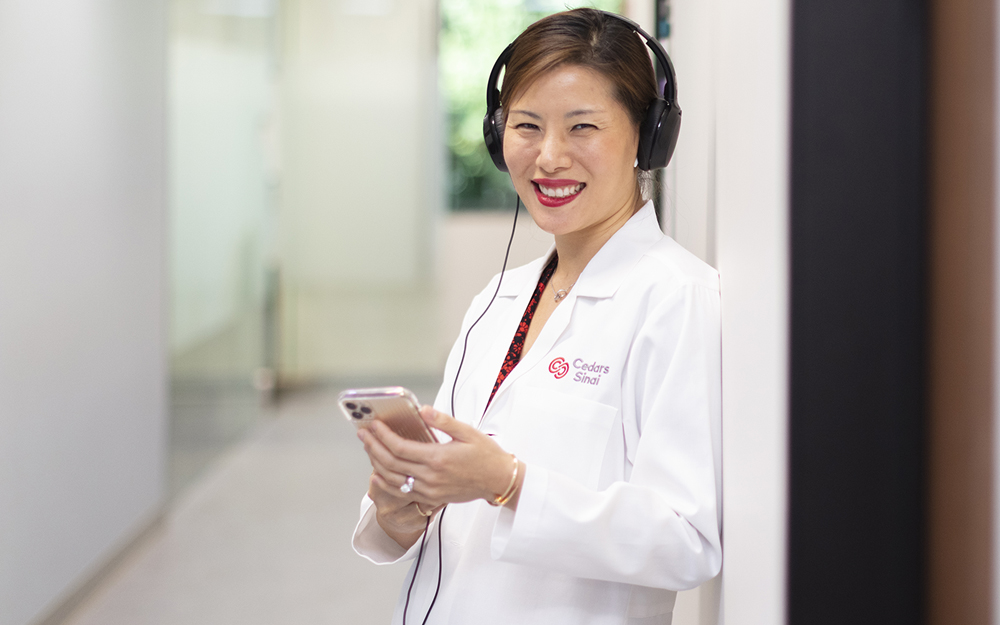 "The intensity of the case really dictates how much I have to focus and whether or not I like to have music on," Dr. Kim says.
"For example, during a liver transplant I tend to not have music on, but for kidney transplants I do. During parts I really need to focus, I ask staff to turn off music."
Dr. Kim has a playlist full of upbeat music, and she also lets staff pick songs.
Lemon — N.E.R.D. and Rihanna, featuring Drake
Immigrant Song — Led Zeppelin
Somebody to Love Me — Mark Ronson and The Business Intl.
Girls Like — Tinie Tempah, featuring Zara Larsson 
Diplomat's Son — Vampire Weekend
Danza Kuduro — Don Omar, featuring Lucenzo
Starry Night — Peggy Gou
It Makes You Forget — Peggy Gou
Dr. Zuri Murrell
Colorectal Cancer Surgeon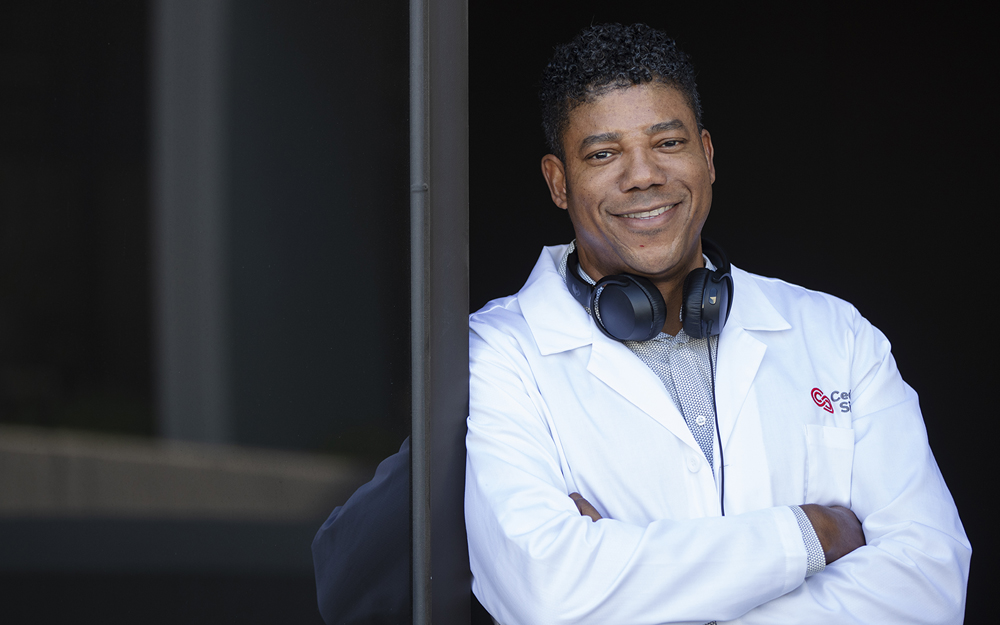 "Anesthesia picks out the music a lot, but I pick the music for opening and closing," he says. "I'm so focused during procedures I don't really notice what's playing."
Dr. Murrell's favorites include Motown and 90s/early 2000s hip-hop.
Got to Give It Up — Marvin Gaye
Love and Happiness — Al Green
'03 Bonnie and Clyde —Jay-Z and Beyonce
Dirt Off Your Shoulder — Jay-Z
I Can — Nas
Happy — Pharrell Williams
---
---
Dr. Maurice Garcia
Director, Transgender Surgery and Health Program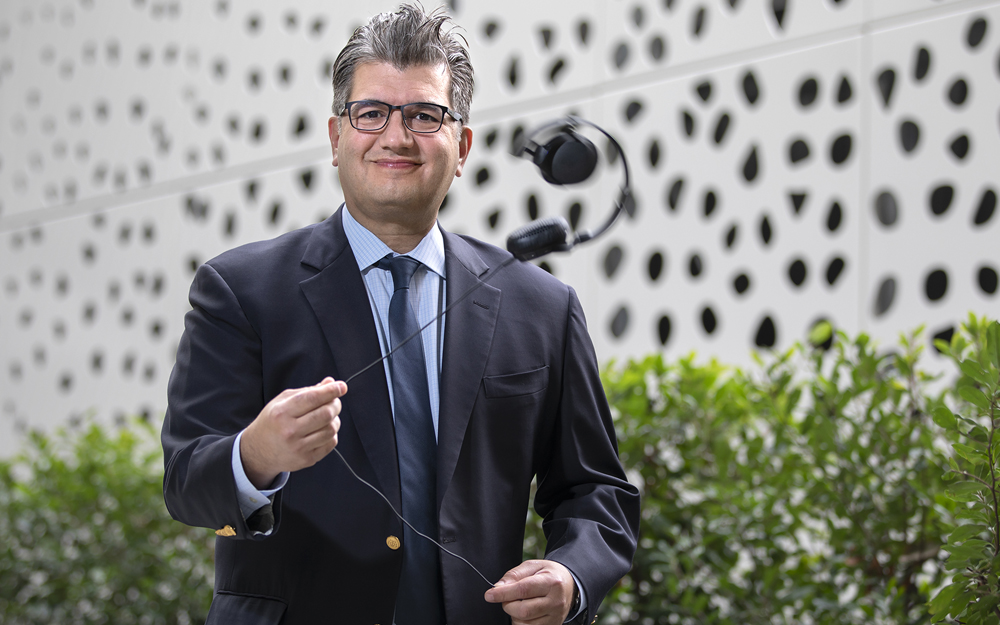 Dr. Garcia enjoys a wide variety of music, from classic romantic ballads in Spanish, to country, classical, and a recent discovery: chill wave. He also likes to search for songs by country of origin and discover sounds from other cultures.
"Music helps me think, and it helps me stay in rhythm and time with the surgery I am doing," he says.
"Music also puts me in a good mood and helps me enjoy the company of my residents and great staff while we are working together."
El Ultimo Trago — Chavela Vargas 
La Cama de Piedra — Cuco Sanchez
London Calling — The Clash
God Save the Queen — Sex Pistols
The Chain — Fleetwood Mac
Radio, Radio — Elvis Costello
Nebraska — Bruce Springsteen
Blue Eyes Crying In The Rain – Willie Nelson
Requiem, K. 626 Lacrimosa — Mozart
Monte Carlo — Toro y Moi
Cucurrucucu Paloma — Caetano Veloso
Folsom Prison Blues — Johnny Cash
Take It Easy – Eagles
Blister in the Sun – Violent Femmes 
Didn't Leave Nobody But The Baby – Emmylou Harris
Tangled Up In Blue – Bob Dylan
"And though some in our OR team refuse to admit that they have fallen in love with them, many things from Kenny Rogers and Dolly Parton," Dr. Garcia says.
---
Make an Appointment
---
Find a Doctor
Call Us 7 Days a Week, 6 am - 9 pm PT