When a Loved One Has Parkinson's
Nov 30, 2017 Cedars-Sinai Staff
More than 1 million people in the US have Parkinson's disease, a chronic neurological condition that worsens over time. Dr. Michele Tagliati, director of the Movement Disorders Program, and Dr. Echo Tan, a neurologist in the program, say caregivers make a crucial difference.
Diagnosis of Parkinson's is based on the presence of at least two of three symptoms:
Reduced fine motor skills
Tremors while at rest
Muscle stiffness
In the early stages, these symptoms may affect only one side of the body. Those with Parkinson's can also experience sleep difficulties, loss of smell, constipation, depression, and anxiety.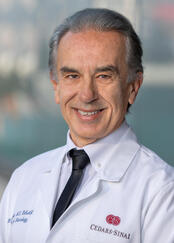 Neurology
Accepting New Patients
Here's what Drs. Tagliati and Tan recommend to caregivers who have a loved one with Parkinson's:
Accompany your loved one to appointments. Once there, listen and ask questions.

Ask your loved one about their symptoms and keep track of what they report. Having a timeline can be helpful to doctors. A caregiver's observations can also be invaluable.
Take written notes. Appointments can feel overwhelming and be filled with a lot of information about tests, follow-up visits, and more.
Talk with your loved about your role. Will you make appointments for them? Which appointments will you attend? Will you dispense their medication? Who else will be involved in their care?
Maintain your existing emotional connection. Becoming a caregiver can be a big change, and it's important that it not overshadow your existing relationship.
Connect with the community of caregivers. Many people are eager to share their knowledge and experience, and to lend a sympathetic ear. Look for online communities or local support groups.
---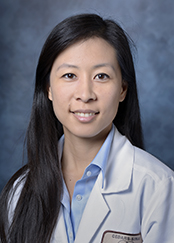 Neurology
Accepting New Patients
Make an Appointment
---
Find a Doctor
Call Us 7 Days a Week, 6 am - 9 pm PT