One Soccer Star, Two Torn ACLs: How Cedars-Sinai Made a Difference for One Student-Athlete
Feb 19, 2021 Cedars-Sinai Staff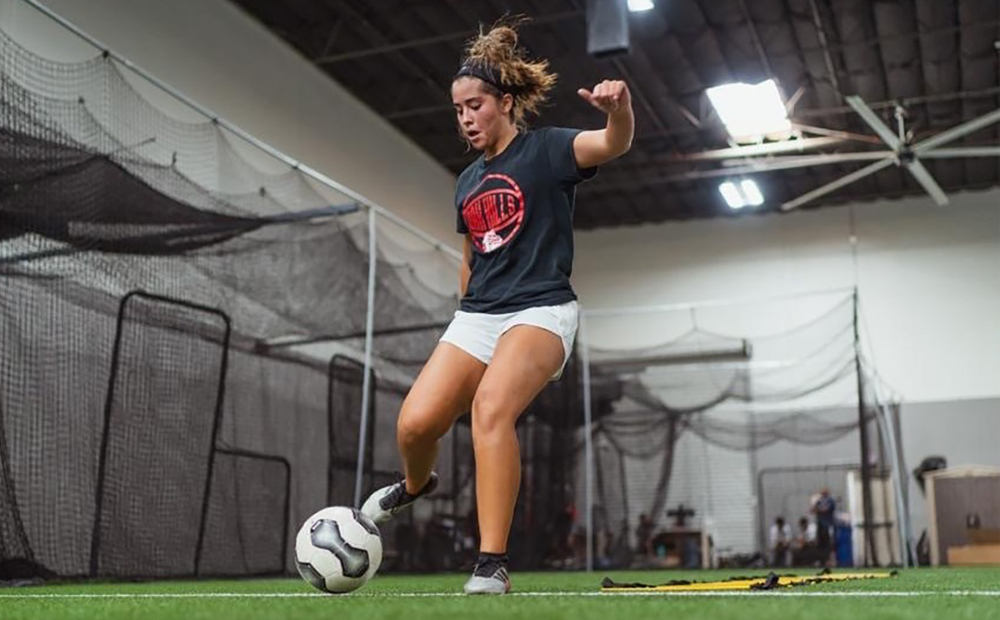 At just 17 years old, soccer player Emily Wiggins has torn the anterior cruciate ligaments (ACLs) in both of her knees. But thanks to the personalized care and adolescent sports medicine expertise available at Cedars-Sinai and the Cedars-Sinai Kerlan-Jobe Institute, Emily will soon be back on the field to play for her high school and club teams.
"I just really love soccer," Emily says. "It's always been there for me. I've been playing since I was little, and it's a great family to be a part of—I've gotten a lot of opportunities and made a lot of friends through it."
Personalized, effective care
When Emily tore her first ACL during a scrimmage in 2018, her family tried to find a local physician where they live near Loma Linda, California. But local pediatric surgeons said it could be weeks before they could see Emily.
"We wanted to get help for Emily as fast as we could, and many places seemed like they just wanted us to get in line," says Joe Wiggins, Emily's dad. "Through our own research we knew only a certain type of surgeon could operate on someone with open growth plates, like Emily, and thankfully someone told us we should try the Cedars-Sinai Kerlan-Jobe Institute."
The team at Cedars-Sinai immediately sensed and respected the urgency of her situation. The Wiggins family had an appointment with orthopaedic surgeon Carlos Uquillas, MD, within 24 hours of their first phone call.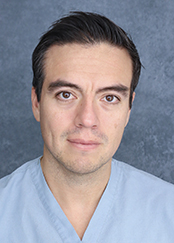 Orthopaedics
Accepting New Patients
"Adolescent sports medicine is a particularly specialized field within general sports medicine, from a clinical and surgical perspective," said Uquillas. "Sports medicine overall has always been more developed in adults than in kids, but many adult concepts can be applied when treating pediatric patients."

There are not many youth-focused programs in California, but at the Cedars-Sinai Kerlan-Jobe Institute, the experts are dually trained in both adult and pediatric sports medicine. This means they can easily adapt to the needs of their patients based on their age, body type and other factors.
"We can repair ACLs in patients as young as 5 years old, or work with a high school football lineman who might benefit from being treated with a more adult focus," says Natasha Trentacosta, MD, another orthopaedic surgeon involved in the program. "We treat athletes of all shapes and sizes—anyone with an active lifestyle who wants to get back to it, whether they're hurt on the playground or seeking a Division I scholarship."
Joe Wiggins said he was immediately impressed with the way Dr. Uquillas treated them. "At the first visit, we were blown away by his focus on Emily," Wiggins said. "Everyone felt really comfortable with him. He was really knowledgeable and professional—you can tell when someone is on top of their game."
Emily, too, said she deeply appreciated the way Dr. Uquillas talked to her directly about her body, surgery and recovery. "At normal doctors' visits, they address the parents and often don't talk to kids," she said. "That was really special to me. He talked to me directly about it in a one-on-one conversation."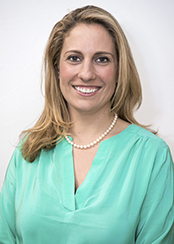 Orthopaedics
Accepting New Patients
---
"Every athlete and every problem are unique. We treat each patient as if they were a professional, providing the specialized care every athlete deserves."
---
A focus on strength and stamina
Even after her second ACL surgery with Dr. Uquillas, Emily knew she needed to get back on the field as soon as possible. She appreciated that Dr. Uquillas was respectful of that, developing an individualized plan that would suit her athletic goals. Together, they worked to construct a postoperative plan including various types of physical therapy and strength training.
Before her surgeries, Emily said she didn't realize the importance of growing muscle and becoming stronger to prevent injuries.
"I think it should be talked about more with soccer clubs," Emily said. "Young female athletes don't realize how important weight and agility training are. I encourage my teammates to do workouts and they end up enjoying it. It's a side of sports a lot of athletes don't see until they're injured, but I learned that gaining more muscle can help avoid injuries like the ones I had."
Coming back from an injury always takes time, and during the COVID-19 pandemic the surgeons at the Cedars-Sinai Kerlan-Jobe Institute have discovered a surprising benefit: Since seasons have been delayed, kids have more time to recover adequately from injuries before heading back into competition.
"Kids aren't shortchanging rehabilitation because seasons have been delayed," says Trentacosta. "On the other hand, we are also seeing some new injuries—like ACL tears—because kids did not have proper training, oversight or practice during the time off, or are trying to ramp up too quickly as some sports resume."
For Emily, a delayed soccer season turned out to be a silver lining of the pandemic, as she had more time to dedicate to physical therapy and healing. Dr. Uquillas keeps in touch regularly to tweak her physical therapy and strength training routines to ensure her knees, quads and hamstrings return to their original strength.
Make an Appointment
---
Find a Doctor
Call Us 7 Days a Week, 6 am - 9 pm PT