Testimony: Why I'm so Glad I Had Valve Surgery at Cedars-Sinai
Sep 01, 2021 Jasmine Aimaq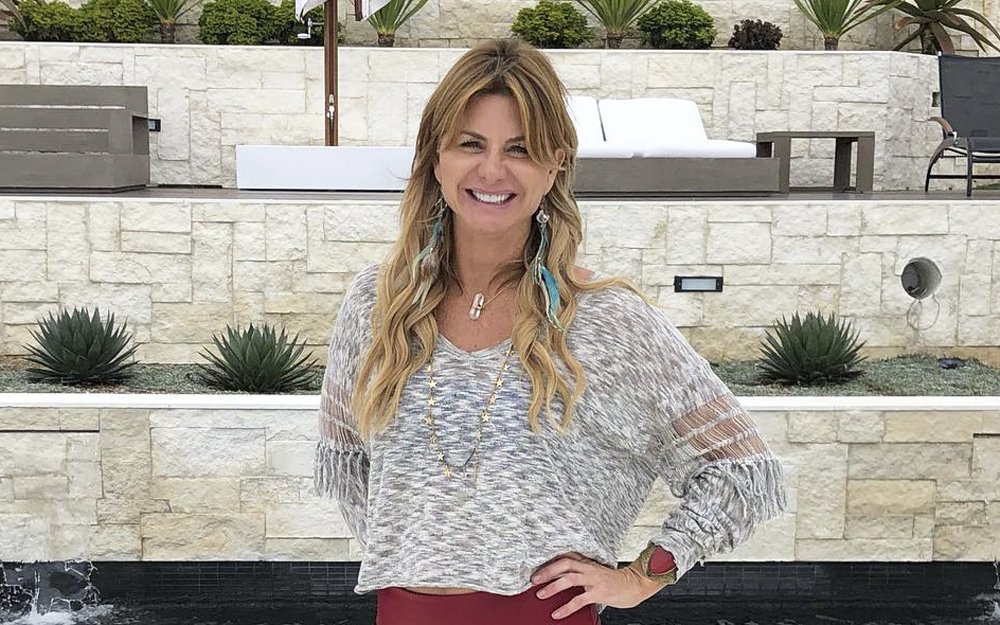 Name: Whitney Kell
Hometown: Los Angeles
Occupation: Health coach
Diagnosis: Congenital bicuspid aortic stenosis
Diagnosis in plain English: Heart valve issue
Date of surgery: Nov. 19, 2020
Status: Healed and happy
In her 19 years as a health coach, Whitney Kell followed the same advice she would give her clients: eat right, exercise and meditate. Yet, around age 40, Whitney started experiencing shortness of breath and was often getting light-headed.
"It turns out I was born with a defect in my aortic valve that makes it harder for my heart to pump blood efficiently," she says.
She had to stop doing things that could make her heart race, such as working out hard or taking hot baths. Later, she was diagnosed with even more cardiac defects.
Here, Whitney shares why she chose Cedars-Sinai and surgeon Dr. Danny Ramzy to treat her heart condition.

---
"Dr. Ramzy understands that great healthcare is about the whole person, not just the disease, and he goes out of his way to treat you like family."
---
Minimally invasive surgery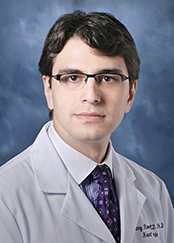 I interviewed five surgeons and they all said I'd need open heart surgery. They wouldn't even consider minimally invasive surgery. I found Dr. Ramzy online and learned that minimally invasive and robotic surgery was his specialty. Dr. Ramzy is a big name in his field and has performed more than 4,000 operations. He has so much experience and expertise with cardiac problems.

A strong record
All of Dr. Ramzy's aortic valve surgeries had been minimally invasive for the last three years—and all had been successful. The more we talked, the more I realized this 44-year-old wizard of a doctor is a master surgeon.

---
---
I was treated with respect and kindness
Dr. Ramzy asked questions, answered all of mine, got a complete picture of my situation and provided detailed information about my choices. He made me so comfortable. He is kind and funny. Dr. Ramzy understands that great healthcare is about the whole person, not just the disease, and he goes out of his way to treat you like family.

My wellbeing was placed above all else
Minimally invasive surgery often means fewer complications, less time in the hospital and a quicker recovery. The technique is better for the patient but harder for the doctor. My care team chose the option that was best for me, not the one that was easiest for them.

---
---
Extra care...
Dr. Ramzy pointed out a possible hole in an area above the aortic valve. Other doctors who'd examined me only said that the skin there was loose. Dr. Ramzy was the first to properly diagnose the issue. He not only replaced my valve—he also fixed that hole.

...And even more extra care
I had asked other surgeons if I could have a reconstructive surgeon in the operating room to sew me up. They all said no. I did not bring the subject up with Dr. Ramzy—because I didn't have to. He suggested it himself.

---
---
The best outcome possible
My recovery was exceptionally easy, and so much quicker than if I'd had open heart surgery. Everybody on my team was so professional, so good at what they do and so compassionate. A big (repaired) heart hug to Dr. Ramzy, plastic surgeon Dr. Omar Hussain and Dr. Ramzy's wonderful physician assistant, Asma Hussaini. The outcome was everything I could have hoped for. I am doing great.