Medical Mysteries Examined at Center for the Undiagnosed Patient
Feb 09, 2019 Cedars-Sinai Staff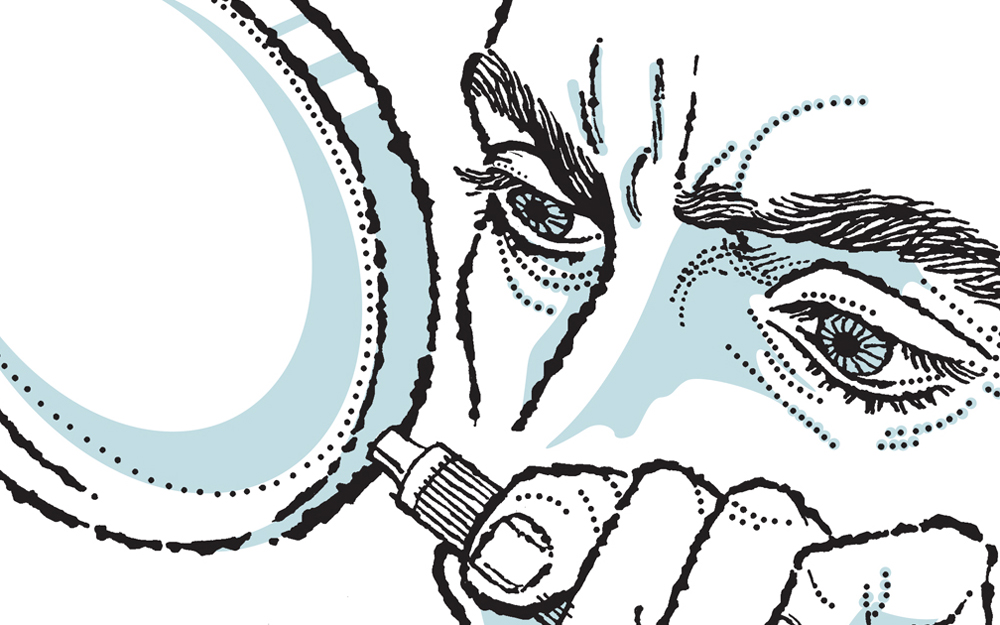 When you're sick, it usually plays out in one of two ways:
You go to a doctor, get a diagnosis, fill your prescription, and feel better in days or weeks.
Or the diagnosis may be more serious, requiring surgeries or more intense medical therapies leading to long recovery times and significant follow-up care—maybe even life-changing consequences.
But in rare cases, you might experience symptoms no one can explain.
Doctor after doctor has evaluated and tested you. Specialists have weighed in. More tests, more scans were ordered. Questions were raised but left unanswered.
That's where the Center for the Undiagnosed Patient—and programs like it—come in.
At Cedars-Sinai, the program is led by Medical Director Dr. Leon Fine and Dr. Michael Lewis, the center's associate director. The team includes variety of specialists: cardiologists, geneticists, neurologists, endocrinologists, gastroenterologists, and infectious disease experts, among others.
"Sometimes, just being able to put a name to what's been causing their symptoms can give a patient and their family much-needed relief," says Dr. Tyler Pierson, lead pediatrician and neurologist for the program.
---
"We establish a plan for every patient. It's individualized and precision-oriented."
---
Who should consider seeking out the Center for the Undiagnosed Patient?
"The program is geared toward patients who have had documented health-related issues and never had a solid diagnosis," Dr. Pierson says.
People who have had persistent symptoms or health problems and have already seen their doctors—and tried one or more specialists to no avail—could potentially find help from this program.
How it works
The program is divided into a center for adult patients and one for pediatric patients. In both cases, teams of specialists work together to try to solve medical mysteries.
They scour genetic tests and imaging scans, conduct clinical exams, and take medical histories to put together a picture of what's causing a patient's symptoms.

---
---
What to expect
Every patient whose case is taken on by the program speaks with nurse practitioner Jennifer Elad, who helped establish the center. After carefully reviewing medical records and other information provided by the patient, she takes a very detailed medical history.
"From there, we establish a plan for every patient," Elad says. "It's individualized and precision-oriented." She often refers to the process as the "diagnostic odyssey."

A panel of experts then reviews the case as a group and the team makes recommendations.

---
---
Giving your problems a name
About 60% of patients in the program so far have had their medical problems diagnosed.
Sometimes that leads to treatments the patient hadn't tried before. In some cases, it gives patients a better idea of their future health.

Finding a community is also a benefit of having a diagnosis.

"Open up Facebook and type in the name of the condition," Dr. Pierson says. "There's often a group already established with other families going through the same thing."

Is it anything like House, MD?
It's nothing like House. Dr. Pierson says the comparison is a bit like apples and pickup trucks—they don't have much in common at all.
For starters, there are no grumpy, pill-popping doctors demanding experimental tests or breaking into homes.

If you had to compare what they do to a TV show, Dr. Pierson says Star Trek might offer a better analogy. Often, investigating difficult-to-diagnose conditions leads doctors to discovering new diseases or new variations on a disease—boldly pushing forward the medical frontier.

"There's the possibility of finding new diseases and disorders. We also have the chance to better understand these diseases and similar conditions," says Dr.Pierson.

---
Make an Appointment
---
Find a Doctor
Call Us 7 Days a Week, 6 am - 9 pm PT