COVID-19 Treatments: New and Developing Therapies
Nov 10, 2021 Cedars-Sinai Staff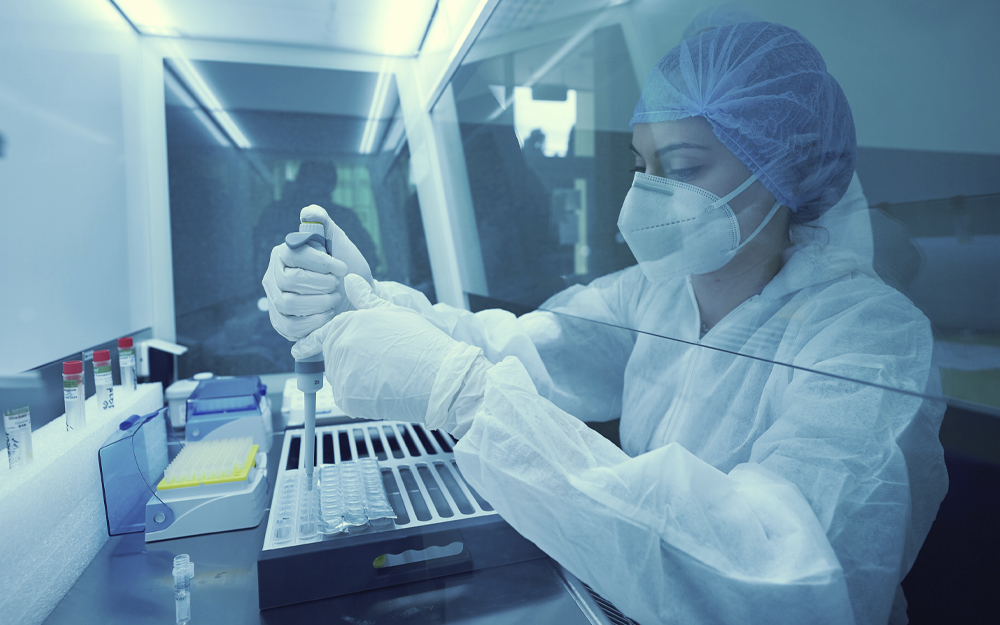 We're not getting rid of COVID-19—and so continues the furious hunt for new ways to save lives and stop transmission. No therapy thus far promises to cure COVID-19 once the infection is already severe, so vaccines are still paramount. But the development of new drugs, new vaccines, and less invasive ways to administer existing drugs aims to knock out or prevent infections and keep people out of the hospital, say Hai Tran, PharmD, and Jonathan Grein, MD, director of Hospital Epidemiology.
"We need to maximize the number of tools in our toolbox for people who aren't vaccinated, or for rare, more serious breakthrough infections," Grein says. "Despite the success of the vaccines, they aren't perfect, and the more treatment options we have, the better."
Here, Tran and Grein share the latest on new and upcoming advances in treating and preventing COVID-19.
---
"We need to maximize the number of tools in our toolbox for people who aren't vaccinated, or for rare, more serious breakthrough infections."
---
Antiviral Pills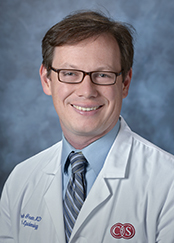 Perhaps the most eagerly anticipated new COVID-19 drugs are oral antivirals: The drug company Merck is seeking Emergency Use Authorization (EUA) from the Food and Drug Administration (FDA) for molnupiravir, and Pfizer intends to seek EUA for its drug, Paxlovid. Both drugs work for people with early infection by all variants of COVID-19, and the benefit is greatest in people who aren't yet hospitalized, who have at least one underlying condition such as obesity, diabetes or heart disease.
Molnupiravir is being compared to Tamiflu, an antiviral medicine to treat flu. It works by latching onto a virus and disarming it by altering the virus' RNA, effectively tricking it to "mutate to death," Tran says. According to Merck, a study of patients with mild to moderate COVID-19 who began to take the drug within five days of developing symptoms found that molnupiravir reduced hospitalization and death by half. 
Paxlovid works similarly to many existing drugs that treat HIV infection. Pfizer says its studies found that when taken by patients within three days of developing symptoms, the drug reduced hospitalization or death by 89%.
Another antiviral drug, remdesivir, is being studied in pill form by the drug company Gilead. Currently, remdesivir is administered intravenously to hospitalized patients. It is still the only antiviral approved to treat COVID-19—Cedars-Sinai was among the first centers to study its potential for treating the virus in January 2020.
"This is a tremendous potential opportunity," Grein says. "If the drugs are found to be safe and authorized, they could increase the number of people treated early so they don't get worse and need to go to the hospital, which could have a dramatic public health benefit."
---
---
Monoclonal antibody therapy
Since last year, intravenous monoclonal antibodies have been used to treat COVID-19 in patients both in and outside of the hospital. Monoclonal antibodies work by attaching themselves to a virus and preventing it from replicating. Recently, the FDA granted an EUA for monoclonal antibody infusions to prevent COVID-19 infection in at-risk people who have been exposed to the virus. The treatment could offer protection to patients with weakened immune systems for whom vaccines aren't effective, or for the most vulnerable to the disease.
"This could be a particularly beneficial option, for example, in kidney transplant patients who have had three doses of a vaccine and still aren't able to generate any antibodies, or for people in high-risk settings like skilled nursing facilities, to prevent outbreaks," says Tran.
But outside these environments, prophylactic monoclonal antibodies will probably have limited utility, Grein says. The drug must be administered in a medical setting over about two hours, which burdens the healthcare system and exposes caregivers to highly infectious people. Also, monoclonal antibodies have been found to become ineffective against some new COVID-19 variants.
"Monoclonal antibodies are amazing, but they'll never be a mainstream, highly common treatment," he says.
---
---
Nasal vaccines
More than 100 new COVID-19 vaccines are in clinical development, including shots that work differently than the three currently approved vaccines. Some are protein subunit vaccines, which use small fragments of the COVID-19 molecule to train the immune system, and others use inactivated (dead) virus that can't cause infection. Additionally, at least one nasal spray vaccine is being studied in clinical trials.
Inhaled vaccines, like ones that exist for the flu, are designed to train memory cells in the nose to create antibodies that detect and attack a virus. Since the coronavirus typically gets in and out of your body through the nose, nasal vaccines have potential to nip the virus as soon as it enters the body. Theoretically, they could provide better protection against unknowingly catching and spreading the disease than existing vaccines which produce systemic antibodies against the virus in the blood but not necessarily the nasal passage.
Tran is cautiously optimistic that nasal vaccines could be easier to store and transport, and could inspire vaccination uptick in those who have avoided inoculation for fear of needles—but says we'll have to wait for the data to prove they work.
"It's too early to know whether nasal vaccines will be effective," Tran says. "But there is potential, and the ease of administration could help increase rates of vaccination and reach a wider population."
---
---
Existing over-the-counter and prescription drugs
A National Institutes of Health (NIH) funded study is testing the benefits of several existing medications to treat mild or moderate COVID-19 at home, including the antidepressant fluvoxamine, which was shown in an unrelated recent trial to reduce the need for hospitalization among high risk patients with an early COVID-19 diagnosis.
In the entirely virtual study, patients also will be randomly prescribed ivermectin, an anti-parasite drug, or fluticasone, which can treat allergies or asthma, and will report their symptoms online.
Interest in ivermectin was inspired by lab studies that showed that in a test tube, at concentrations much higher than safe dosing levels for people, the drug could stop COVID-19 from replicating, Grein says. But in reputable clinical trials, ivermectin has so far showed no benefit to patients.
"The initial reason to be optimistic about ivermectin has been dampened because well-designed clinical trials do not demonstrate benefit." he says. "Better quality data is needed before we fully understand if it has any role in treating COVID-19."
Make an Appointment
---
Find a Doctor
Call Us 7 Days a Week, 6 am - 9 pm PT