Full-Field, Digital Diagnostic Mammogram
What Is Mammography?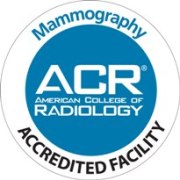 Mammography is a type of imaging that uses a low-dose X-ray system to examine breasts. A mammography exam, called a mammogram, is used to aid in the diagnosis of breast diseases in women. Our center exclusively uses digital mammography which allows images to be processed by a computer, displayed in multiple formats, and easily manipulated. Our center also uses computer-aided detection for mammography.
Our center is fully accredited in Mammography by the American College of Radiology.
To schedule an appointment, please call 310-423-8000.
What are Some Common Uses of a Diagnostic Mammogram?
Mammograms are used as a screening tool to detect at an early stage breast cancer in women experiencing no symptoms. Mammograms are also used to detect and diagnose breast disease in women experiencing symptoms such as a lump, pain or nipple discharge.
Diagnostic mammography is used to evaluate a patient with abnormal clinical findings such as a breast lump or lumps that have been found by the woman or her doctor. Diagnostic mammography may also be done after an abnormal screening mammography to diagnose the cause of the area of concern on the screening exam.
How Is the Procedure Performed?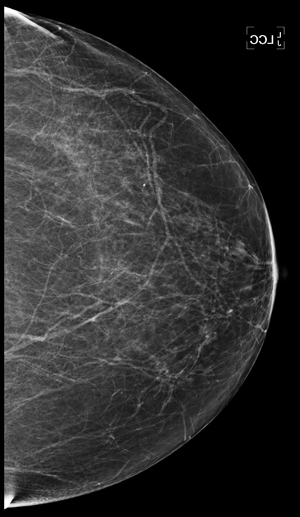 During mammography, a specially qualified radiologic technologist will position your breast in the mammography unit. Your breast will be placed on a special platform and compressed with a paddle. The technologist will gradually compress your breast.
Breast compression is necessary in order to:
Even out the breast thickness so that all of the tissue can be visualized.
Spread out the tissue so that small abnormalities won't be obscured by overlying breast tissue.
Allow the use of a lower X-ray dose since a thinner amount of breast tissue is being imaged.
Hold the breast still to eliminate blurring of the image caused by motion.
Reduce X-ray scatter to increase sharpness of picture.
You will be asked to change positions slightly between images. The routine views are a top-to-bottom view and an oblique side view. The process will be repeated for the other breast.
You must hold very still and may be asked to keep from breathing for a few seconds while the X-ray picture is taken to reduce the possibility of a blurred image. The technologist will walk behind a wall or into the next room to activate the X-ray machine.
When the examination is complete, you will be asked to wait until the technologist determines that the images are of high enough quality for the radiologist to read.
The examination process should take about 30 minutes.
The S. Mark Taper Foundation Imaging Center provides a full range of advanced imaging, both radiology and cardiology, as well as interventional radiology and interventional tumor (oncology) treatments to the greater Los Angeles area, including Beverly Hills, Encino, Mid-Cities, Sherman Oaks, Silver Lake, Studio City, Toluca Lake and West Hollywood.