Global Perspective: Strengthening Healthcare's Human Supply Chain
Jul 22, 2022 Dr. Heitham Hassoun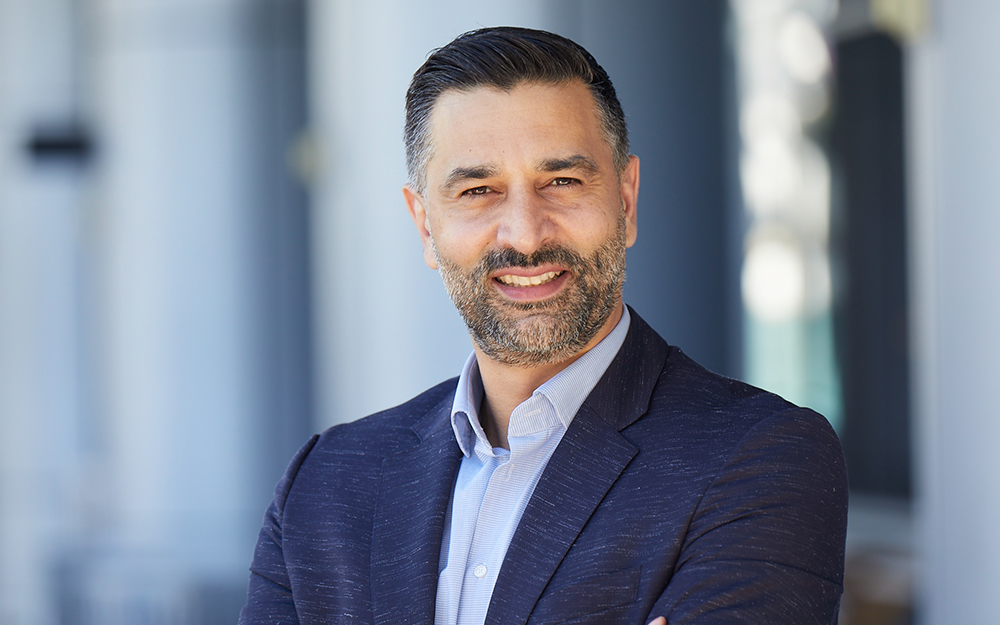 Dr. Heitham Hassoun is vice president and medical director for Cedars-Sinai International. He previously served as Global Medical Director for Johns Hopkins Medicine and was an associate professor in the Department of Surgery at the Johns Hopkins University School of Medicine.
The widespread turbulence of the recent past—fueled by economic instability, the COVID-19 pandemic, military conflicts and other disruptive forces—can serve as a timely reminder that healthcare is fundamentally, and always, about people.    
When worldwide dislocations upended assumptions regarding how our modern world functions, global supply chains were among the first casualties. This was not a surprise: Supply chains were especially vulnerable. For years, international commerce had been relying on increasingly rapid, intricate systems of manufacturing, transportation and inventory control. 
Two-plus years of turmoil challenged that model and forced us to reassess how to best support the continuous, uninterrupted flow of goods and services. Initially, our industry's response focused on protecting the "goods" part of the supply chain. To that end, we established centralized distribution centers, instituted rapid-response processes, increased stock levels and made other adaptations. 
---
"It is first and foremost about people—patients, providers, suppliers, and the other indispensable professionals who drive the service dimension of the healthcare supply chain."
-Dr. Heitham Hassoun
---
My colleague Motz Feinberg, vice president of supply chain for Cedars-Sinai Health System, described our response this way: "Managing our material supply chain during the pandemic has been all about clinical integration, data-driven decision-making and collaboration across our healthcare organization." 
Cedars-Sinai's response was not unique. Overall, our industry has succeeded in moderating interruptions in the timely flow of the goods that are the essential tools of healthcare providers. However, we also know that global healthcare isn't only about devices, medications, therapeutics and other resources: It is first and foremost about people—patients, providers, suppliers and the other indispensable professionals who drive the service dimension of the healthcare supply chain. 
Simply put, since our work is fundamentally concerned with human beings, it is crucial that we develop strategies for strengthening the human dimension of the healthcare supply chain.
Since global healthcare requires strong international partnerships, our first strategy must be to nourish mutually beneficial relationships. As healthcare providers, we are called to carefully cultivate the trust and respect that supports partnerships capable of withstanding the inevitable ups and downs of cross-border collaborations. Ultimately, we can best maintain the flow of patients, knowledge transfer, and the ongoing training and education of providers by nurturing relationships grounded in respect, sensitivity and cultural competency.
As a natural extension of this relationship-driven strategy, we should prioritize the agreements and regulatory standards that support international medical travel. Healthcare professionals and patients alike must be able to routinely obtain visas and navigate the processes that allow them to travel across borders. Well-conceived regulatory frameworks will support consistency and continuity. 
Equally important, when international tensions threaten to undermine cooperation, we must at all costs ensure that caring for people remains sacrosanct and never becomes a casualty of war. 
Strong collaborative relationships will also allow us to capitalize on the telehealth platforms that support virtual consultations and exams, remote patient monitoring and second opinions, and virtual training and education. Technology is, of course, essential to those platforms, however it is by no means sufficient; achieving its full potential requires trust and collaboration complemented by pragmatic legal frameworks and regulatory restrictions.
Here is another key strategy for safeguarding the service supply chain: Honor the principle that populations are best served when quality care is provided locally. On this count, we can take our cue from the "goods" side of the supply chain. When unexpected events created shortages and stockouts of goods, suppliers and their customers shifted from a "just-in-time" model to a "just-in-case" model where necessary goods were stockpiled locally. In like fashion, we must invest in expanding the capacity of local healthcare providers to deliver quality multidisciplinary care that is close to home and accessible to all patients.  
Lastly, we must be relentless in striving for the highest levels of quality in every domain of our industry. Because disruptions are an inevitable fact of life, it is crucial that we recruit and retain quality talent that is equipped to provide outstanding patient-centered care in all manner of challenging circumstances. As dedicated healthcare professionals, we must always counter uncertainty with consistent, compassionate excellence.
Tags:
Make an Appointment
---
Find a Doctor
Call Us 7 Days a Week, 6 am - 9 pm PT