Cedars-Sinai Grant Builds Momentum to Raise the Bar for Homeless Healthcare
Jul 14, 2020 Sherry Angel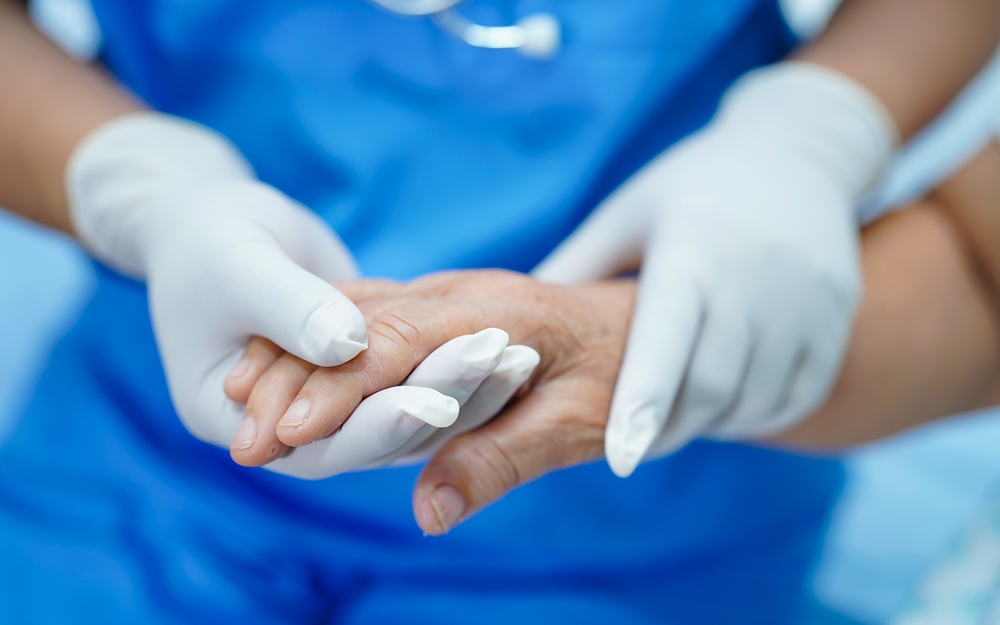 Street medicine teams that bring health services directly to the homeless population of Los Angeles face a daunting challenge: People seeking food and shelter may relocate before clinicians can return with medication and vital follow-up care. 
But a big change has happened with unprecedented speed since the COVID-19 pandemic hit L.A. In just a few months, more than 6,000 people have been sheltered in motel and hotel rooms, recreation centers and trailers as part of the county's and city's relief efforts. 
And now, with the momentum generated by a lead grant from Cedars-Sinai, United Way of Greater Los Angeles (UWGLA) is mounting a rapid response to address chronic, non-COVID-19 health needs at these sites. 
Sparked by a $500,000 investment from Cedars-Sinai, the Health Pathways Expansion effort has grown into a $2.5 million fund that supports expansion and enhancement of health services for people experiencing homelessness, says Elise Buik, president and CEO of UWGLA. 
"The pandemic illuminated the extreme vulnerability of our homeless neighbors," she explains. "It showed gaps in our healthcare system and safety nets that prevent people experiencing homelessness from getting their health needs addressed. With the Health Pathways Expansion investment, we can get care to our unhoused neighbors and build a foundation for further integration of health and homeless systems."
UWGLA is now collaborating with health providers so they can offer medical services, help enroll people in free or low-cost health insurance programs and explore resources for long-term access to care. 
Emily Bradley, director of Strategic Investments for UWGLA, says 26 community clinics and other providers have submitted applications for the Health Pathways Expansion funding. The grants will enable them to work alongside homeless services teams to address health issues such as diabetes, heart disease, addiction and mental health. 
Some of the applicants are already providing care for newly sheltered individuals without compensation, while others want to help but lack resources. 
"We're using these Health Pathways Expansion funds to maximize the flexibility of the healthcare system so we can respond to this moment," says Carter Hewgley, director of Homeless Initiatives for UWGLA. "Making sure people have access to ongoing treatment is critical. What a gift it is to have so many partners step up to help."
Increasing Support for Vulnerable Older Adults
Another top UWGLA priority is addressing the health needs of older adults experiencing homelessness, a population that increased 20% in the past year for those aged 62 and older, according to the 2020 Greater Los Angeles Homeless Count. And this population is more vulnerable than ever with a high rate of underlying health conditions that make them more susceptible to severe COVID-19 complications.
Cedars-Sinai recently awarded UWGLA an additional grant of $2.5 million to lead a collaborative effort between the L.A. region's aging and homeless systems to develop a comprehensive, five-year, county-level roadmap for ending homelessness among older adults. 
Older people experiencing homelessness suffer from age-related health conditions about 20 years earlier than the rest of the population. 
"The late Baby Boom generation will die in homelessness if we don't do something about it," Hewgley says. "By marshaling our talents to develop this roadmap, we can get farther faster."
Cedars-Sinai

's Growing Commitment to a Stronger, Healthier Community
The recent Cedars-Sinai grants to UWGLA are part of a much larger picture—a total of $25 million awarded by the health system in FY2020 to local nonprofit organizations that represent a critical safety net.
The FY2020 total, up from $15 million last year, includes:
$6.5 million in COVID-19 relief funding such as a series of grants totaling $325,000 to Sustainable Economic Enterprises of Los Angeles (SEE-LA) to relieve food insecurity caused by the pandemic
$5 million to the California Community Foundation to stabilize and expand board and care facilities for older adults with mental illness
$1 million to the Community Clinic Association of Los Angeles County to expand the telehealth capabilities of local clinics
"For more than a century, Cedars-Sinai has cared for our community by building strong and enduring partnerships to help those most in need," says Thomas M. Priselac, president and CEO of Cedars-Sinai. 
"The grants we have provided over the last year are meant to deepen that commitment as we work to meet the many challenges facing our city and region, including homelessness, food insecurity and the COVID-19 pandemic. We look forward to strengthening our collaborations with the many safety-net organizations that protect the health and wellbeing of vulnerable populations across Los Angeles."
Make an Appointment
---
Find a Doctor
Call Us 7 Days a Week, 6 am - 9 pm PT