Stop the Stigma
Feb 18, 2019 Cedars-Sinai Staff
Postpartum depression screening program supports at-risk women.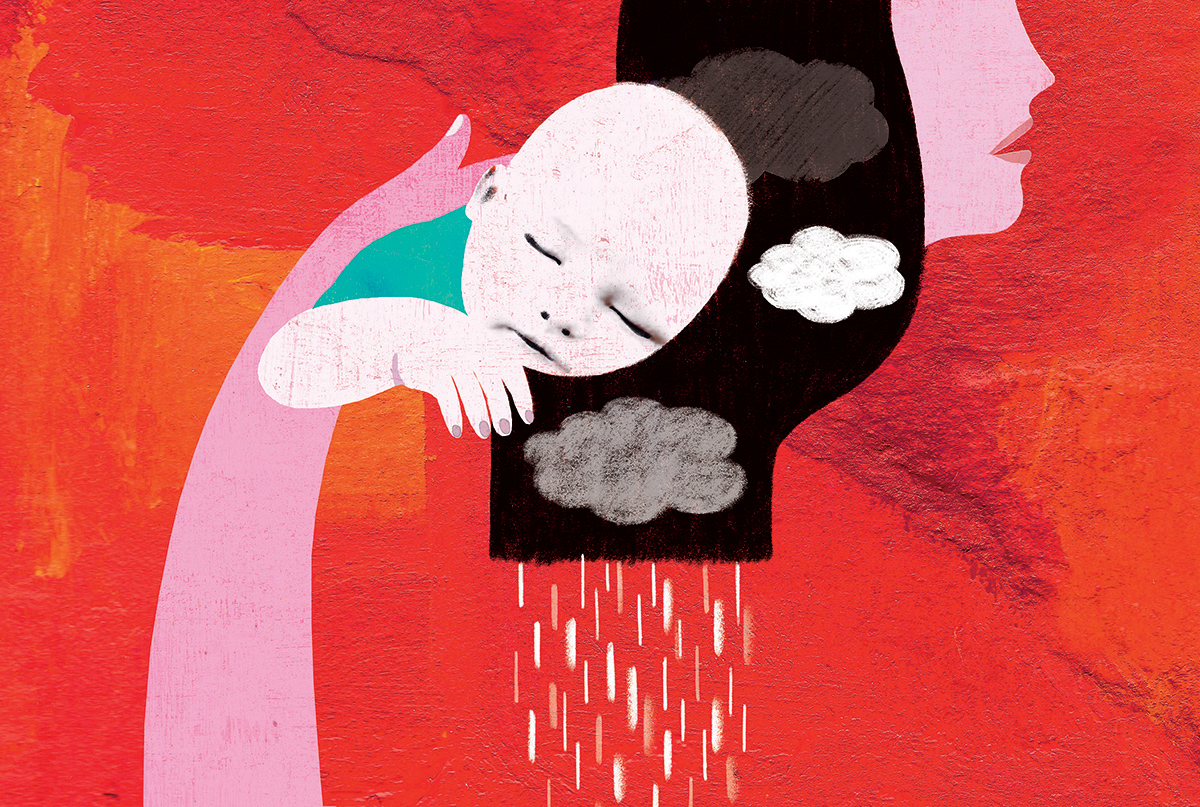 New mothers are burdened with sleep deprivation, lifestyle upheaval, and hormonal changes—and up to 1 in 5 of them reports symptoms of postpartum depression, according to the Centers for Disease Control and Prevention. Add to all this the stigma associated with mental illness, which could be preventing countless women from seeking treatment.
To help meet this need—and overcome that stigma—Cedars-Sinai launched the Postpartum Depression Screening, Education, and Referral Program. It aims to evaluate every one of the more than 6,500 women who give birth at Cedars-Sinai each year, eliciting answers that pinpoint whether a new mother is down, depressed, or feeling hopeless.
"Unless we know that a woman is struggling, we can't help her," says Eynav Accortt, PhD, a research scientist and clinical psychologist in the Department of Obstetrics and Gynecology.
"It is vital that we identify depression and then offer interventions," adds Sarah J. Kilpatrick, MD, PhD, chair of the Cedars-Sinai Department of Obstetrics and Gynecology and The Helping Hand of Los Angeles Chair in Obstetrics and Gynecology. "Maternal mental health has long been undervalued," she notes.
Not so at Cedars-Sinai, where new moms showing signs of moderate-to-severe depression receive referrals for interventions that can include talk therapy, support groups, medication, and lifestyle changes. Investigators also are engaged in several research initiatives aimed at postpartum mental and physical health, which include quantifying the difference the program makes in new mothers' lives. Studies will examine the risks moms face after undergoing pregnancy complications, including emotional difficulties such as anxiety and post-traumatic stress as well as heart disease.
"We hope our research findings will lead to better prevention and treatment for postpartum depression and anxiety," Accortt says. "These conditions not only affect the mother, but also the wellbeing of her baby and entire family."