COVID-19 Vaccine and IBD and Cancer
Feb 18, 2021 Cedars-Sinai Staff
Troves of clinical trial data demonstrate the consistent success of COVID-19 vaccines across broad populations—but leave critical gaps in knowledge about unique groups. Early vaccine trials mostly excluded patients undergoing drug therapies that impact the immune system—like chemotherapy for cancer and certain treatments for inflammatory bowel disease (IBD).
In response, Cedars-Sinai investigators are examining the impact of the COVID-19 vaccine on people undergoing immunotherapy for cancer and other diseases. The large-scale study aims to understand whether the shots mount an adequate immune response in people with altered immune states, and whether immunity lasts as long as in people with healthy immune systems.
The research team also hopes to learn whether the vaccine could interfere with immune-modulating treatments commonly used for lung cancer and melanoma.
The effort is part of the wide-ranging Coronavirus Risk Associations and Longitudinal Evaluation (CORALE) SeroNet study, led by Susan Cheng, MD, MMSc, MPH, director of Public Health Research at the Smidt Heart Institute and the Erika J. Glazer Chair in Women's Cardiovascular Health and Population Science, and by Jane Figueiredo, PhD, associate professor of Medicine and director of Community and Population Health Research at Cedars-Sinai Cancer. Funded by a grant from the National Cancer Institute, the study aims to uncover risk and response to COVID-19 across race and ethnicity, sex, age, socioeconomic status, and lifestyle and behavioral factors, like smoking and diet.
Figueiredo and Cheng are working closely with collaborators at Cedars-Sinai Cancer and the Inflammatory Bowel Disease Center to follow patients for at least two years.
In tandem with the goal of ensuring that all patients—regardless of their race, ethnicity, sex or disease state—have equal opportunity to receive effective vaccines, investigators hope to learn more about how the coronavirus works.
"Studying these immunocompromised groups will give us great insight into the underlying mechanisms of this novel virus," Figueiredo says.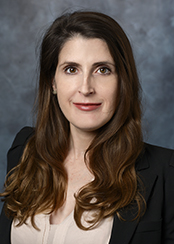 "For cancer patients, we want to understand both whether the cancer or the therapies affect their responses to the vaccine, and whether the vaccine impacts the progression of the cancer or their treatments."