Cedars-Sinai Neurology Chair Honored by National MS Society for COVID-19 Work
Jun 15, 2023 Susie Wampler. Photograph by Al Cuizon.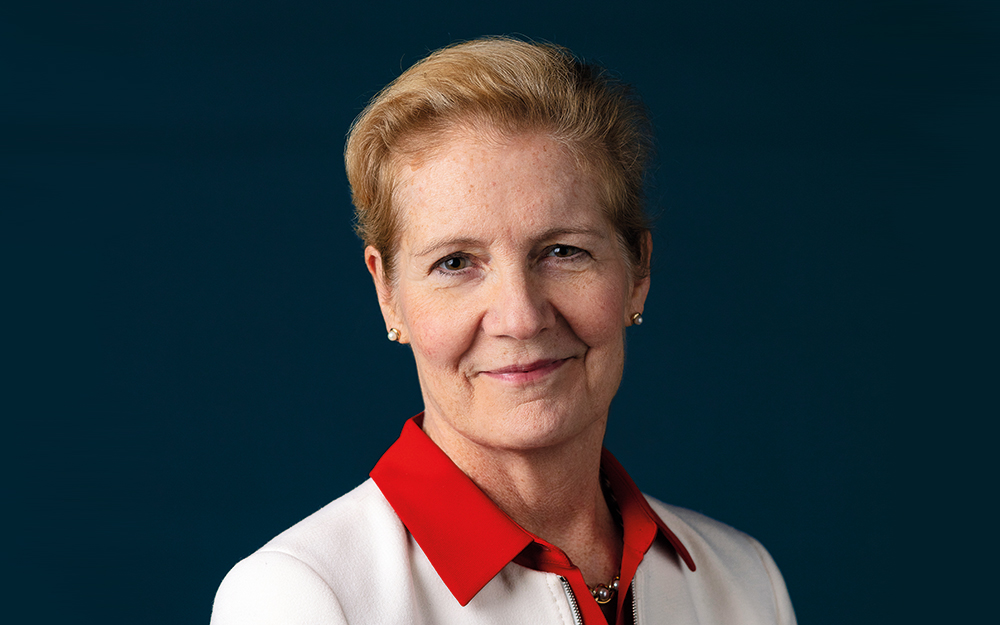 Early in the pandemic, patients with multiple sclerosis (MS), an autoimmune disease, were thought to possibly be at higher-than-average risk for COVID-19. It turns out they are not more vulnerable, but it was a confusing time for many patients.
Nancy Sicotte, MD, chair of the Department of Neurology and the Women's Guild Distinguished Chair in Neurology at Cedars-Sinai, has been lauded for her work at the nexus of COVID-19 and MS. The National Multiple Sclerosis Society presented her with its 2022 Inspiration Award, which honors individuals for their passion and dedication to the MS community. Dr. Sicotte chaired the society's National Medical Advisory Committee task force on COVID-19. She led initiatives offering guidance, education and support to people living with MS and their healthcare providers during the pandemic.

"It was a very intense period," Sicotte said. "We were working in real time to provide information to people with MS about all things COVID-19—especially vaccines." The resources she oversaw included a dynamic and extensive website for patients and practitioners. "It's an example of how impactful patient organizations can be."
Dr. Sicotte accepted the award at the society's Leadership Conference in Dallas. "I'm grateful to the National Multiple Sclerosis Society for its incredible dedication to helping us provide the most up-to-date and accurate information possible to people living with MS."

---
---