Veteran Felicia Mayes
Nov 11, 2020 Cedars-Sinai Staff
Military veterans contribute to the daily operations of Cedars-Sinai in a wide variety of departments, roles and responsibilities.
In observance of Veterans Day—Wednesday, Nov. 11—we spoke with several team members whose paths to Cedars-Sinai began with their decision to join the armed forces.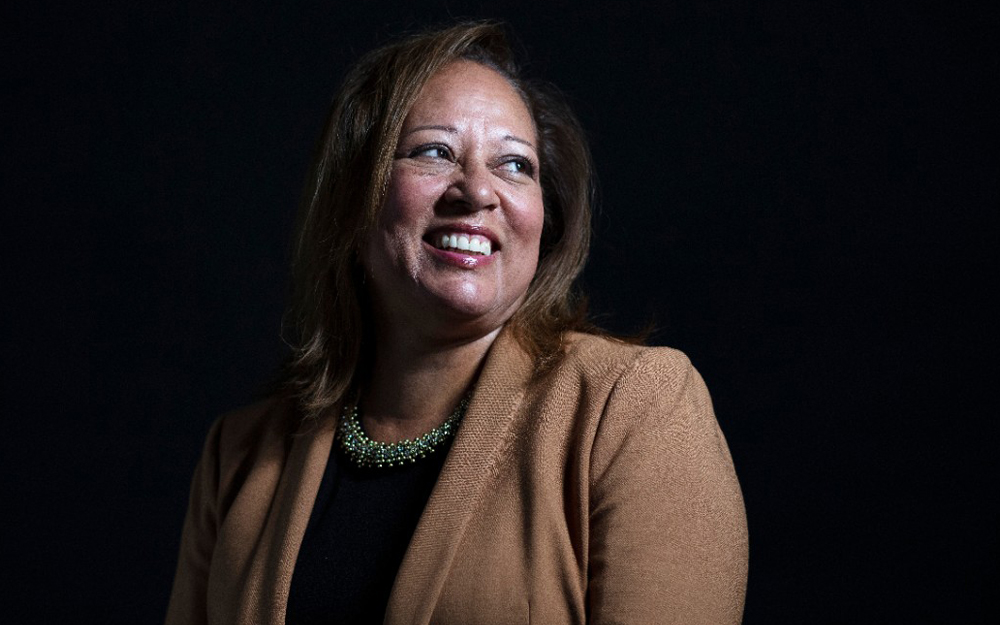 Air Force Taught Research Manager: Be Flexible
As the COVID-19 pandemic began spreading in Los Angeles, Felicia Mayes viewed the emerging health crisis as an opportunity to act.
"That's one thing the Air Force taught me—be flexible," says Felicia, an Air Force veteran and research manager in Neurosciences at Cedars-Sinai. "Even in basic training, they're changing things constantly because they're trying to keep you off-balance to see how you respond. At your regular job, you never know when an emergency may come up and you need to stop what you're doing and do something else."
Felicia was paying attention. Thanks to her flexibility and planning, her research staff was prepared to smoothly transition to working remotely. That kind of preparation is the norm in Neurosciences, where Felicia has put the lessons she learned in the military to daily use.
One of five siblings raised by a single mother, Felicia was a stellar student in high school, but her family didn't have the money to send her to college. With little help offered to African American students at her Oklahoma City high school, Felicia decided to join the military.
"I wasn't getting any advice from my school counselor, although I met with her about financial aid and things like that, which could have allowed me to go to college," says Felicia. "The recruiters came to our high school, and I listened to them. I thought the Air Force sounded more suitable for me, because it was more like the real world—not frontline battle fighting."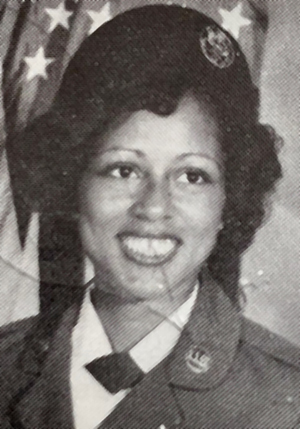 Felicia joined the Air Force and was among one of the first groups that integrated men and women into the same squadron. Although she was prepared for the rigors of basic training, she was surprised to find that many others were not.

"I've had people screaming in my face many times, but many women would break down crying," says Felicia. "I think part of the training was the mental challenge to prepare you to stand up to verbal abuse and stress, which has really helped me in my life as well. They would stand there screaming at you, demanding that you reply to them in a certain way. I didn't think anything of it—it was just another day to me."
Once she completed basic training, Felicia, who was newly married, began her Air Force career at Homestead Air Force Base in Florida. She served two-and-a-half years working in avionics communications. Whether in the shop or working on the flight line, Felicia took to the job naturally thanks to her analytical skills—and experience fixing CB radios with her stepfather.
"It was critical," she says. "If we didn't make sure those devices worked, they couldn't communicate with or find the pilots. It was important for me to get it right, because someone's life might be at risk."
During her time in the Air Force, Felicia says she appreciated the diversity of her colleagues because it made her feel at home.
"We had to work as a team, and it was a very diverse shop," says Felicia, whose mother was white and father was Black. "Growing up, my parents socialized with people from different backgrounds—gay, lesbian, friends from India, Latino, Black, white, you name it. So, I felt comfortable working with people from different backgrounds."
After leaving the Air Force, Felicia found her first civilian job with the Oklahoma Water Resources Board and later moved to Dayton, Ohio, to work for Blue Cross Blue Shield of Ohio.
Eventually, Felicia moved to Los Angeles and landed a job under Keith L. Black, MD, who was then at UCLA, but now is chair of the Department of Neurosurgery at Cedars-Sinai. Felicia, who had quickly made herself an asset while at UCLA, soon left with Dr. Black to come to Cedars-Sinai.
"When I came here, I was a management assistant III," says Felicia, who has been at Cedars-Sinai for 23 years and is now a research manager in Neurosciences. "I worked my way up."
Felicia loves her job because no two days look the same. Whether it's compiling financial data, working with Human Resources, managing grants or overseeing job compliance, her position is consistently a rewarding experience.
Even though COVID-19 was an unwelcome challenge, Felicia sees it as another reminder of how the military prepared her to adapt. 
"You have to always be thinking forward, and that's one thing Dr. Black taught me, too," she says. "He said, 'Life is like a chess game. You always want to be two moves ahead of the other player.' So, be prepared in advance, and that's what I did."
Make an Appointment
---
Find a Doctor
Call Us 7 Days a Week, 6 am - 9 pm PT