Q&A: What to Expect at Your OB-GYN Appointment
Aug 27, 2018 Cedars-Sinai Staff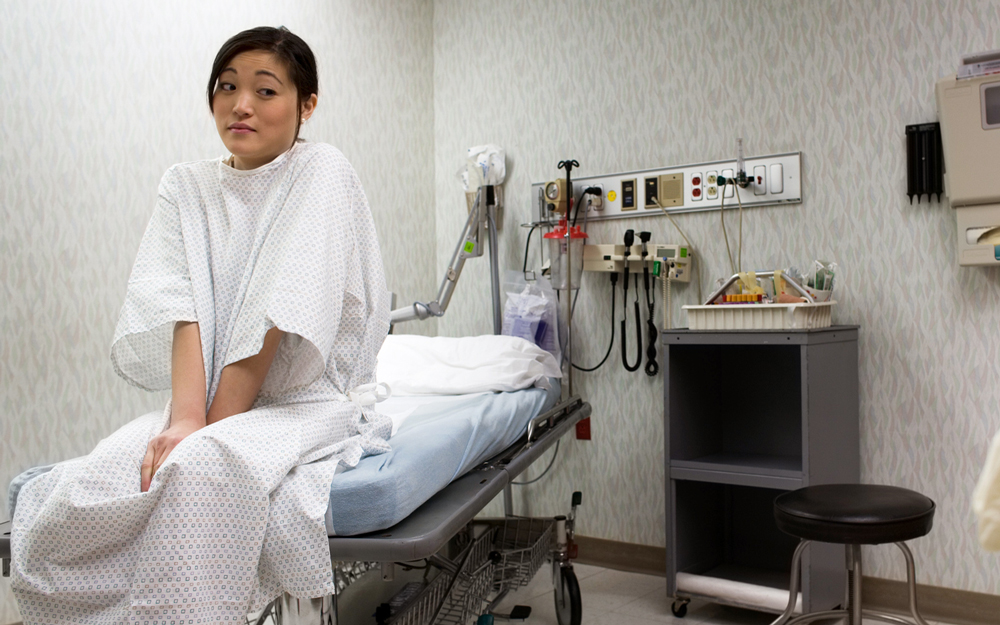 Seeing a gynecologist for the first time can be a scary prospect. You may feel uncomfortable or embarrassed, but there's no reason to—a visit to your OB-GYN plays an important part in protecting your health and it shouldn't be a bad experience.

Knowing what to expect can help ease the anxiety around your first appointment, so we asked OB-GYN Dr. Matthew Siedhoff to give us a step-by-step of what a visit to the OB-GYN should look like.
Q: Can you walk me through what a typical appointment looks like?
Dr. Siedhoff: We'll start with vital signs, a list of medications, and background history. Then, we'll ask open-ended questions about any pressing questions or concerns that need to be addressed that day.
Then, we'll dive into specific questions about menstrual periods, pelvic pain, fertility issues, sexual history, bowel or bladder dysfunction, and anything that seems new or different to the patient, like a lump in the breasts or pelvic discomfort.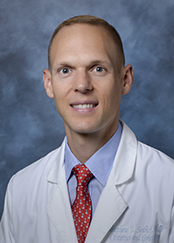 Minimally Invasive Gynecologic Surgery
Minimally Invasive Gynecologic Surgery
Q: What about the physical examination?
Dr. Siedhoff: Typically, it will include a breast exam, abdominal exam, and a pelvic exam. We usually do the pelvic exam last, because it is the most sensitive part.
I typically will step out of the room, allow the patient to get undressed, and then we use a sheet to cover the patient's legs. Then I come in with a chaperone or nurse, who should always be present during the exam portion.

If it's the first time the patient has had a pelvic exam, I typically will ask the patient if she wants to see the equipment we use—like the speculum.

Then, I ask the patient to put her feet in the footrests. I stand up by the patient's head while she slides down to the edge of the table, so I can move the pillow down with her. The next step is a visual external pelvic exam and an internal pelvic exam with my fingers. The final step is a speculum exam, if needed.

---
---
Q: How should I prepare before my first OB-GYN appointment?
Dr. Siedhoff: The best thing to do is to come prepared with a list of questions and an idea of what your menstrual pattern looks like. For questions, consider contraception options, pregnancy planning, and fertility issues. A lot of times, patients leave the doctor's office and say, "I wish I'd asked that," and then they're too shy to reach out again.
Another thing to think about is whether somebody else is going to be there. Sometimes it can be helpful, but sometimes it can be an impediment. We usually try to get parents out of the room at some point so that we can ask questions that we don't know if the patient is comfortable answering in front of their parents, like sexual practices.

Q: Is there anything else I need to know ahead of time?
Dr. Siedhoff: We always, at some point, ask if people feel safe at home—if there are any concerns or incidents of partner violence, domestic violence, or harassment. We also screen for mood disorders and ask about depression, substance abuse, and alcohol use.
The OB-GYN is a specialist in that part of the body, but they also serve as a primary care provider in a lot of ways. For young women, that may be the only doctor that they see on a regular basis.

Make an Appointment
---
Find a Doctor
Call Us 7 Days a Week, 6 am - 9 pm PT