Photographing the Path Through Cancer
Nov 14, 2017 Cedars-Sinai Staff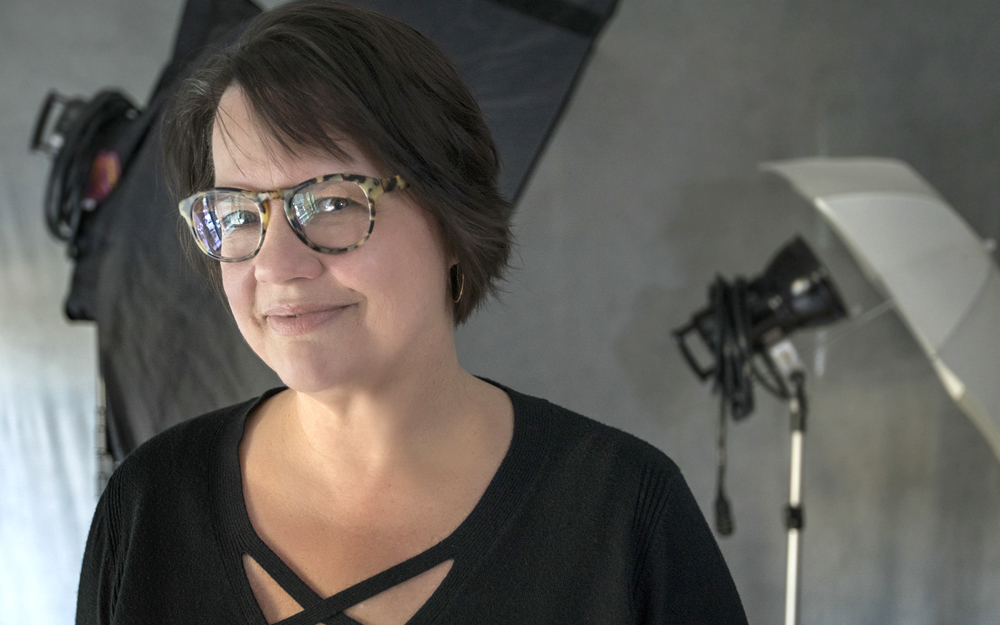 Some people joke they can't live without their smartphones. For photographer Cat Gwynn, that came close to the truth. While battling an aggressive form of breast cancer, her iPhone became an unlikely lifeline.
Shortly after her diagnosis, Cat found herself spending most of her time living in a 10-mile radius that encompassed her home and Cedars-Sinai, where she was getting treatment. She started taking photographs every day, each one representing a moment to be grateful for and another day of survival.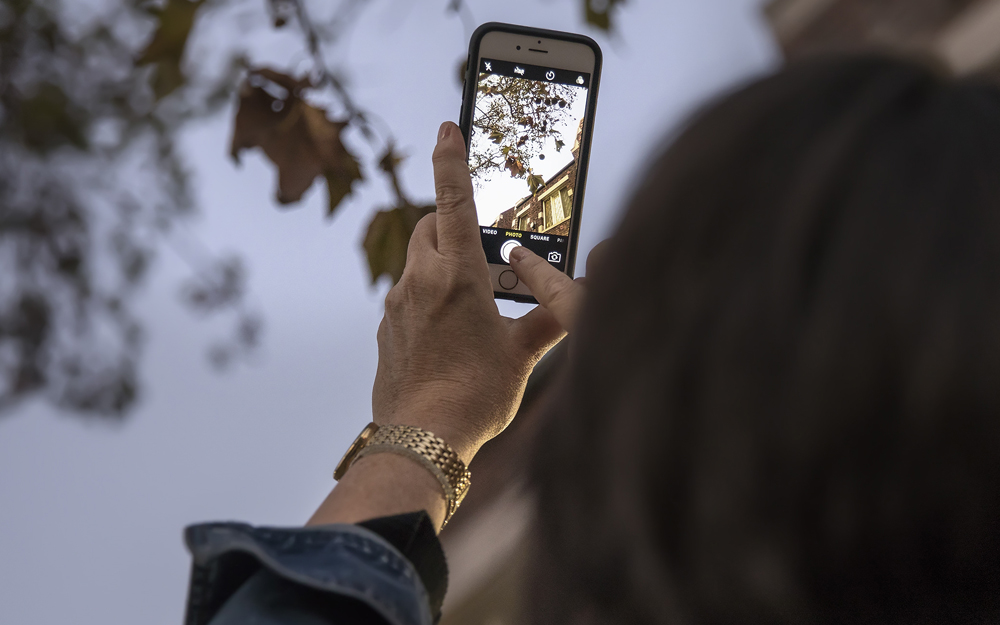 "The urgency of life becomes a beautifully sharp lens," says Cat, 55, an accomplished commercial and fine art photographer whose work is exhibited and published worldwide.
"I knew if I tried to fight cancer, cancer would beat me. What I could do was let the doctors do their best, while I focused my lens on life. The only thing I had a choice over was the ability to be in the present moment."
---
"We all live as if we're entitled to 85 years."
---
A mother's guidance
Cat was diagnosed with triple negative breast cancer, or TNBC, in 2013. This form of cancer is negative for the three growth hormones that are often present in breast cancer and serve as targets for precision therapies—making it tougher to treat.
Today, she is thriving and a published author: Her newly released book 10-Mile Radius shares her photographs and what she learned about living with cancer moment-by-moment.
Her book, and in some ways, her own cancer journey, starts with the death of her mother. She died of breast cancer, and a decade later, Cat found a lump in her own breast.
Although cancer ran in her family, the news still came as a shock.
"It hit me like a tidal wave," says Cat.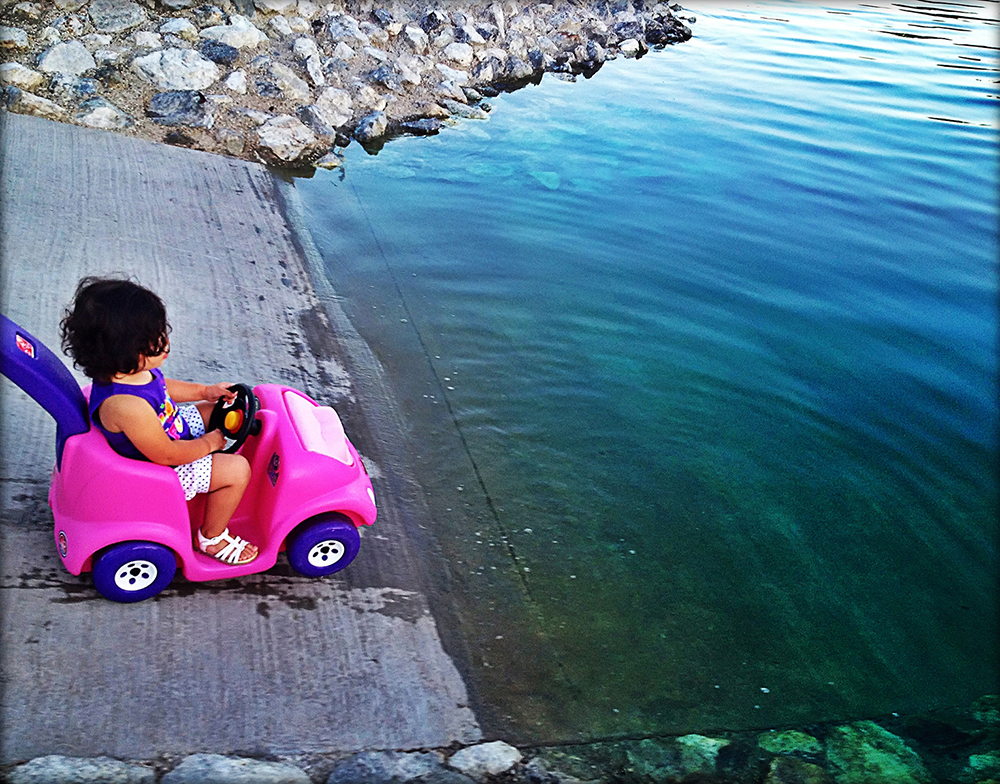 As Cat sought treatment, she remembered her mother had mentioned surgeon Dr. Armando Giuliano and a breast cancer trial that she had wanted to be a part of, but did not qualify for.
Cat met with Dr. Giuliano at the Saul and Joyce Brandman Breast Center at Cedars-Sinai in the spring of 2013.
She was referred to oncologist Dr. Monica Mita, co-director of Experimental Therapeutics at Samuel Oschin Comprehensive Cancer Institute and a researcher tasked with bringing groundbreaking trials and novel therapies to Cedars-Sinai. Dr. Mita informed Cat that she qualified for a phase I, TNBC trial.
"I felt like my mother was guiding me," says Cat. "She didn't qualify for Dr. Giuliano's trial, but I did. And I got to meet Dr. Mita, who is outstanding. No stone goes unturned with her. I trust my team completely."
---
---
Grounded in the present
Once her treatment began, Cat found herself spending most of her time within a 10-mile radius of home. That's when she began taking photos in earnest as part of her daily cancer recovery ritual.
The immediacy of capturing moments in photos helped Cat ground herself in the present, rather than wander into fears about the future.
---
"A cancer diagnosis helps you understand life is a gift and not a guarantee, and creates opportunities to live like you've never lived before."
---
During the last part of her treatment, which included radiation 5 days a week, she decided to photograph people she met on her daily walk home from Cedars-Sinai.
Photographing strangers posed challenges; while someone each day would agree to it, many she asked declined. Once she encountered a man with Los Angeles tattooed across the back of his shaved head. Cat approached him and asked if she could take his picture.
"Making a portrait a day was my ritual, and I was not going to let myself down," she says.
When her request was met with an odd look, she whipped off her hat and revealed her own hairless head—the result of her cancer treatments.
"I showed him I was bald too," she says, laughing. "He let me take the photo. It's one of my favorites."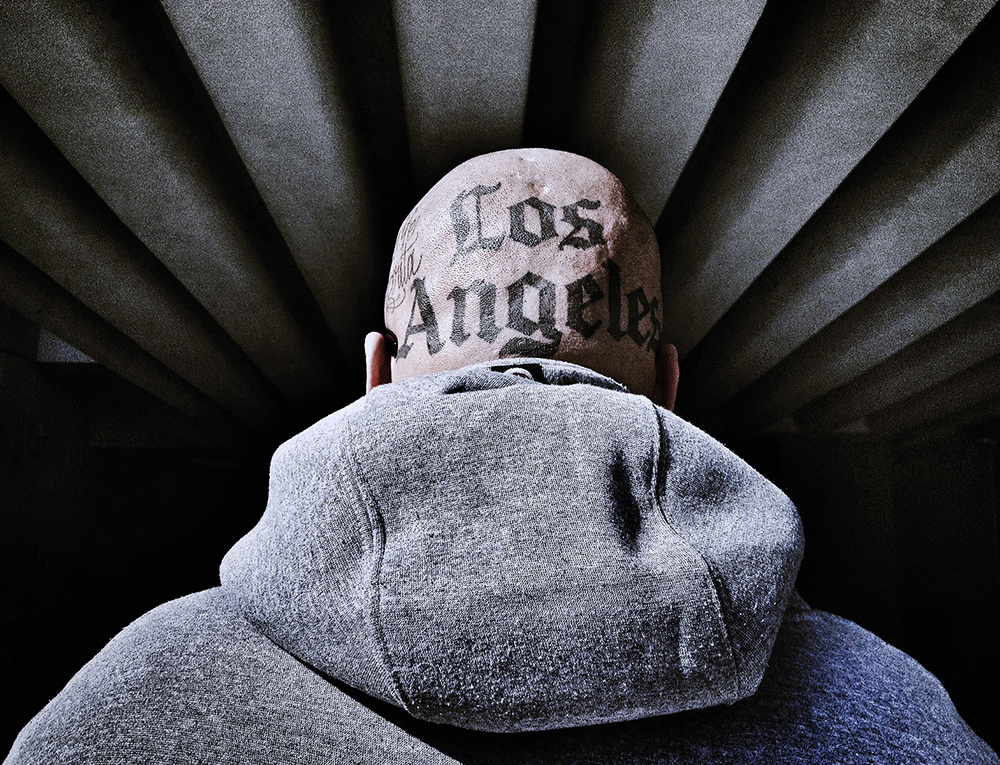 The Red Devil
In her book, Cat shows that TNBC treatment is no laughing matter. Though she'd been warned that her subtype of breast cancer was one of the more difficult to treat, what she had to go through was harder than she'd anticipated.
"We TNBC patients have it especially bad on the front end, although we have it better on the back end," says Cat, noting that TNBC tumors tend to have lower rates of recurrence after 5 years.
Cat started chemotherapy along with the novel trial therapy to diminish the tumor, followed by a lumpectomy, but nothing could prepare her for the Red Devil, the nickname for Adriamycin/Cytoxin, a red-colored, aggressive chemo combination used to combat TNBC.
For Cat, the Adriamycin/Cytoxin treatments were grueling. The day after her infusion she'd return to have a drip of hydration and steroids to help replenish much of what the Red Devil destroyed. The steroids gave her insomnia during which time she would edit her photographs and then share them on Facebook and Instagram.
---
---
10-Mile Radius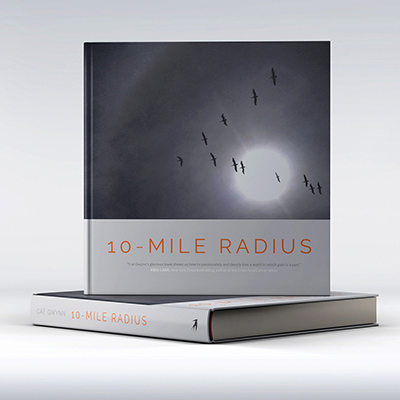 Once Cat had fully regained her strength, she started listening to friends who told her, "Your photos are so beautiful and the way you went through this experience is profound—you should turn this into a book."
10-Mile Radius: Reframing Life on the Path Through Cancer offers a glimpse of life in Los Angeles from the perspective of an artist confronting the end of hers.
"We all live as if we're entitled to 85 years," Cat says. "A cancer diagnosis helps you understand life is a gift and not a guarantee, and creates opportunities to live like you've never lived before."
"Everyone has a story worth telling," says Cat. "We think we're all so different, but we're all more similar than you may think. And we all have a story."
---