Pharmaceutical Pens: A Cardiologist's Quirky Collection
Aug 27, 2018 Cedars-Sinai Staff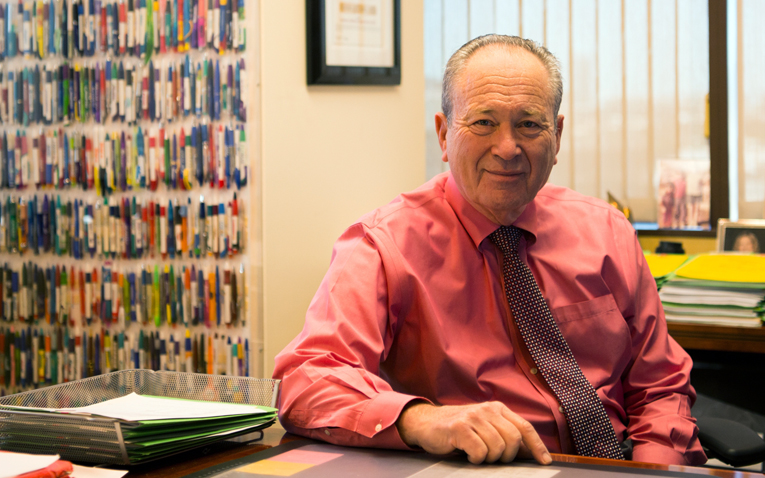 The pen is mightier than the sword, or at least that's what they say. But pens are easier to collect.
Over 6 years, cardiologist Dr. Jeffrey Caren built a collection of pharmaceutical company pens. Patients who visit his office often marvel at his proudly displayed collection.
But collecting a bunch of promotional pens wasn't really something Dr. Caren ever set out to do.
Over a decade ago, pharmaceutical companies had a common practice of giving away pens and other branded items to encourage sales of their products. Dr. Caren noticed that each pen was dramatically different in design.
"I decided to make a little fun of the process," he says.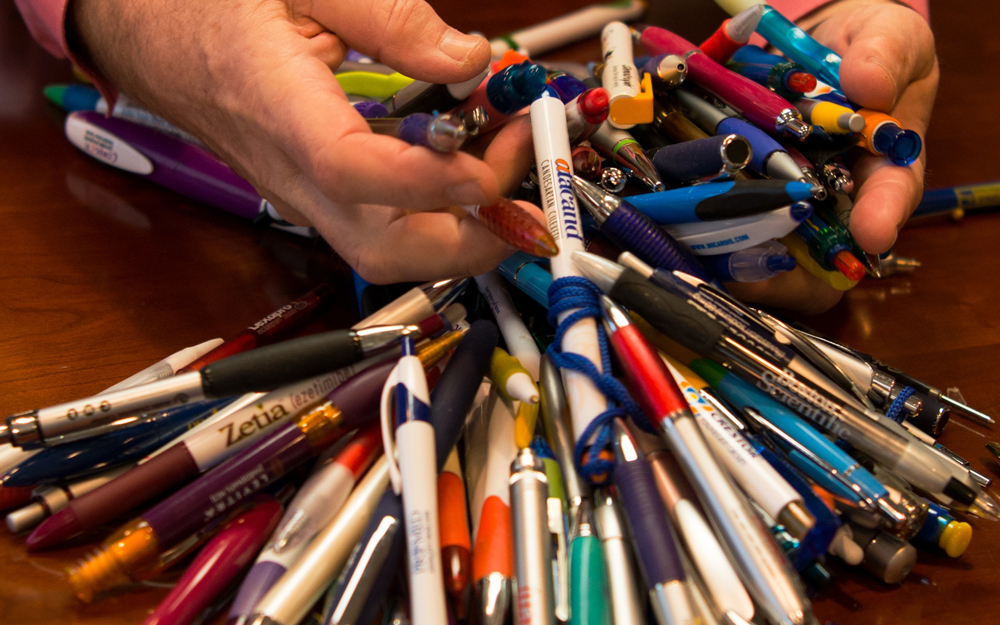 Soon he made it clear to pharmaceutical reps that he wouldn't meet with them unless they brought in a pen. The representatives complied and Dr. Caren soon had to modify the rule—they had to bring in a pen he didn't already have.
"They started scrambling," says Dr. Caren. "They knew they couldn't come in here without a fresh pen."
The writing implements, he proudly notes, are all in mint condition.
"They've never been written with by human hands," he says. "At least not in my custody."
Swag becomes art
The pens' pristine beauty is on permanent exhibit in his office. About 600 pens are in a transparent case affixed to an office pillar.
He and his wife bought the case and devoted a weekend to carefully gluing each pen inside it. Now he can't imagine his office without his pen pillar and jokingly refers to the collection as "industrial art."

In all, Dr. Caren estimates he collected more than 1,200 pens before the pharmaceutical industry stopped distributing the branded items to physicians in 2009.

Dr. Caren's unusual collection has garnered national attention from major media outlets including The New York Times and ABC World News Tonight.

Last summer, a portion of the collection was shipped to Oakland where it was showcased in a temporary exhibit at the Museum of Capitalism.

"We chose Dr. Caren's pens because they help tell the story of capitalism," said Timothy Furstnau, curator of the Museum of Capitalism.

An estimated 10,000 visitors viewed Dr. Caren's collection in the museum.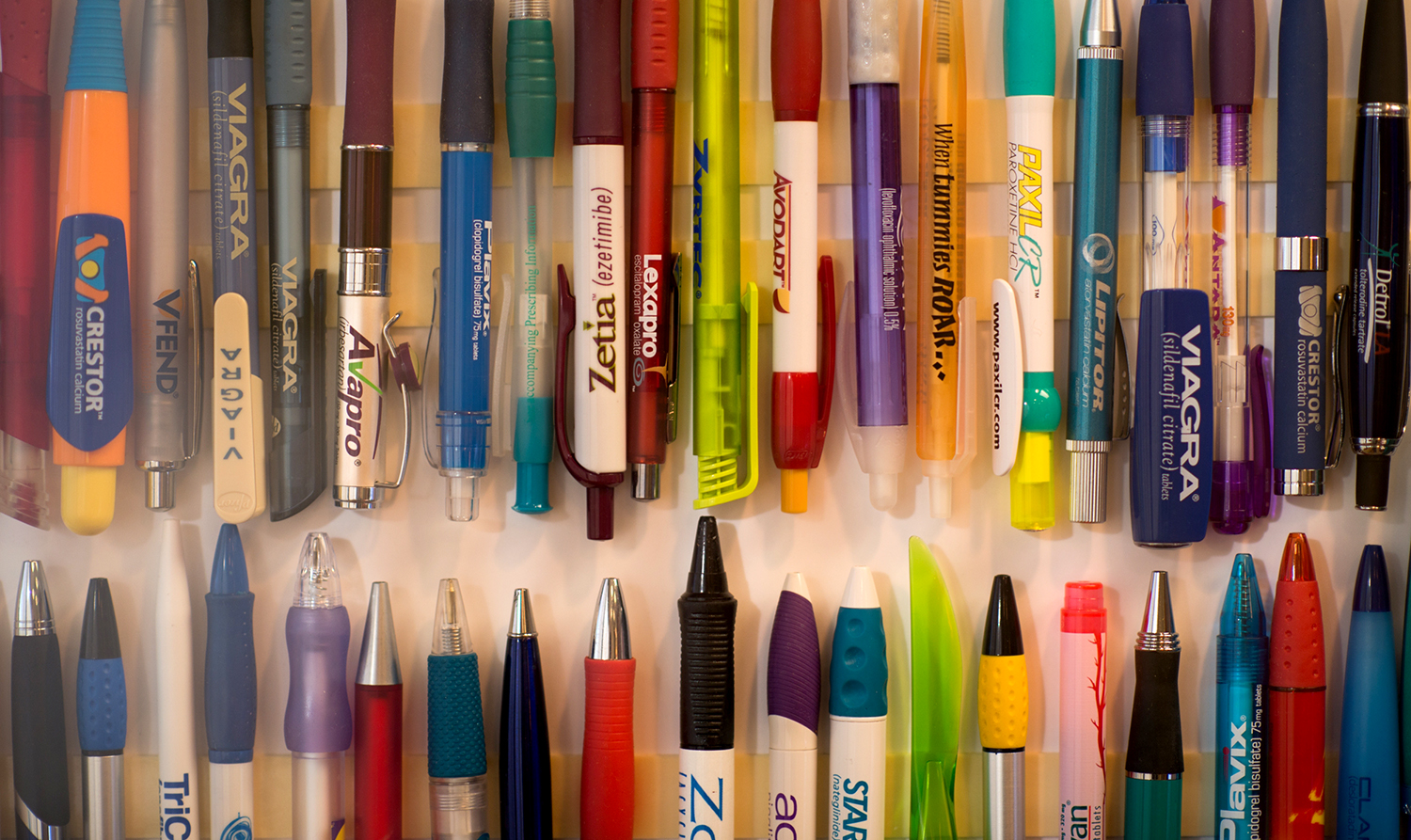 Make an Appointment
---
Find a Doctor
Call Us 7 Days a Week, 6 am - 9 pm PT