What to Pack in Your Maternity Bag
Mar 20, 2019 Cedars-Sinai Staff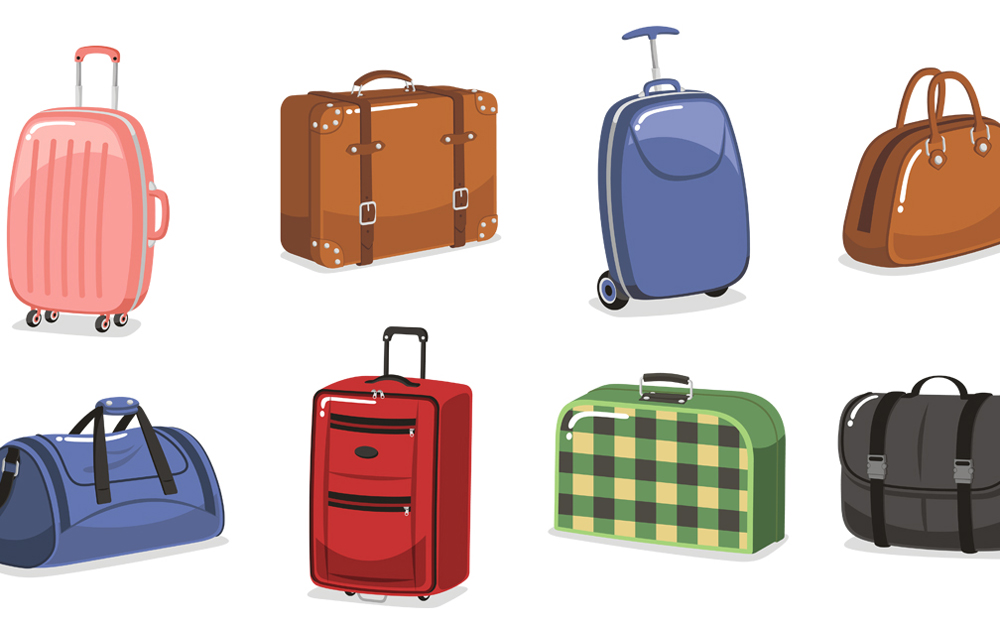 There's no time like labor time.
There's no day or night in those hours when a woman is nearing the birth of her baby.
Carlie Baiocchi, mother of 2, nurse, and childbirth and parenting educator at Cedars-Sinai, says time seems infinite to someone in labor.
"Being surrounded by support and warmth during this time helps keep a mother mentally relaxed and confident in her power to birth."
Having the right tools and comforts on hand can be hugely helpful. Labor in the hospital could last 12 hours or more, in addition to any time spent at home or elsewhere in early labor.
---
"Being surrounded by support and warmth during this time helps keep a mother mentally relaxed and confident in her power to birth."
---
Carlie advises surrounding yourself with loved ones.

If the you don't have a partner who will be there, she suggests inviting family and friends who make you feel supported. This helps you release more of the "love" hormone oxytocin, which helps move labor along.

---
---
When to pack a maternity bag
Have your hospital bag packed and ready to go by week 37 or 38 of your pregnancy. If you have a high-risk pregnancy or you might deliver early, be ready by 35 weeks.
---
---
What to pack in a maternity bag
Hospital stays are usually 1-2 nights after the baby is born. If the baby is born by cesarean section, the stay is 2-3 nights.
To create the right environment, here's what Carlie routinely suggests to her childbirth and parenting classes. In addition to the must-haves, she has some ideas for how to create a warm and supportive atmosphere.
The basics
Wallet with your photo ID and insurance cards.
Any forms you've filled out in advance for the hospital and your birth plan if you have one.
Lip balm and lotion or massage oil.
Glasses or contact lenses if you wear them. If you wear contacts, remember solution and any storing or cleaning supplies you might need.
Slip-on shoes for walking in the hallways.
Hair ties.
Mints, gum, or hard candies. These are usually allowed after an epidural when other food isn't.
Comfortable clothing to labor in. You don't have to wear a hospital gown. Have your partner bring comfortable clothes too.
Nursing bras or tank tops.
Toiletries: hairbrush, toothbrush, toothpaste, deodorant, facial cleanser, shampoo, and conditioner.
Comfy clothes and flat shoes for the trip home.
Any daily medications you (or your partner) take.
---
---
Important extras to put in a maternity bag
Bluetooth speakers. Make a playlist of songs you'd like to hear during labor and pack a speaker so you can play music softly in your room.
The most frequently forgotten items are chargers for phones and computers. (Should you forget, there are charging stations in the waiting room at

Cedars-Sinai

but having your own charger in the room is more convenient.)
Focal points. Something to look at while laboring. The idea is to make the hospital room feel less sterile and clinical. Some people bring pictures of their family or pets. Others use battery-powered LED candles.
Your own pillow if desired. Hospital linens are white, so choose a pillow case that's a different color or has a pattern so you can identify your pillow.
Light reading, such as a magazine or book. Movies are available on demand at

Cedars-Sinai

, Carlie adds. She recommends romantic comedies, fun action adventures, or old family favorites to keep the oxytocin going.
Playing cards or games to pass the time.
Aromatherapy oils.

Cedars-Sinai

provides them or you can bring your own, but no diffusers are allowed in the hospital.
Birth ball.
For baby
You'll need a few things for the little one, too.
A coming-home outfit. Bring a couple different sizes.
Approved infant car seat.
Blankets to keep the baby warm on the car ride home.
---
Make an Appointment
---
Find a Doctor
Call Us 7 Days a Week, 6 am - 9 pm PT