Nurse Shares Congenital Heart Journey
Sep 24, 2021 Agata Smieciuszewski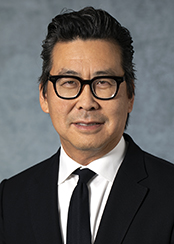 California native Jacqueline Avalon was born with a congenital heart condition known as ventricular septal defect, a condition where there is a hole in the wall that separates the two ventricles of the heart. For many babies born with this condition, the hole eventually closes on its own, but that wasn't the case for Jacqueline.
While attending nursing school in the Philippines, Jacqueline realized that she wanted to get the defect fixed and returned to California to find a great cardiology program to help.
"I just knew that Cedars-Sinai could be the hospital that can fix me," she recalls. "And I just knew in my heart that I wanted to work for that place."
Jacqueline then started working as a nurse at Cedars-Sinai in 2019. One day at work, she had a sharp chest pain and went to the Emergency Department. She was admitted and was sent to get surgery with Dr. Richard Kim to fix the two holes in her heart. Luckily, the surgery was a success.
"I'm just incredibly thankful for all the nurses who took care of me, and I just don't know how to repay them back. They've extended my life," she says. "And not only did I get a gift of life, I got a gift of a family."
Make an Appointment
---
Find a Doctor
Call Us 7 Days a Week, 6 am - 9 pm PT