Medicare 101 – A Six Step Guide
Oct 19, 2023 Cedars-Sinai Staff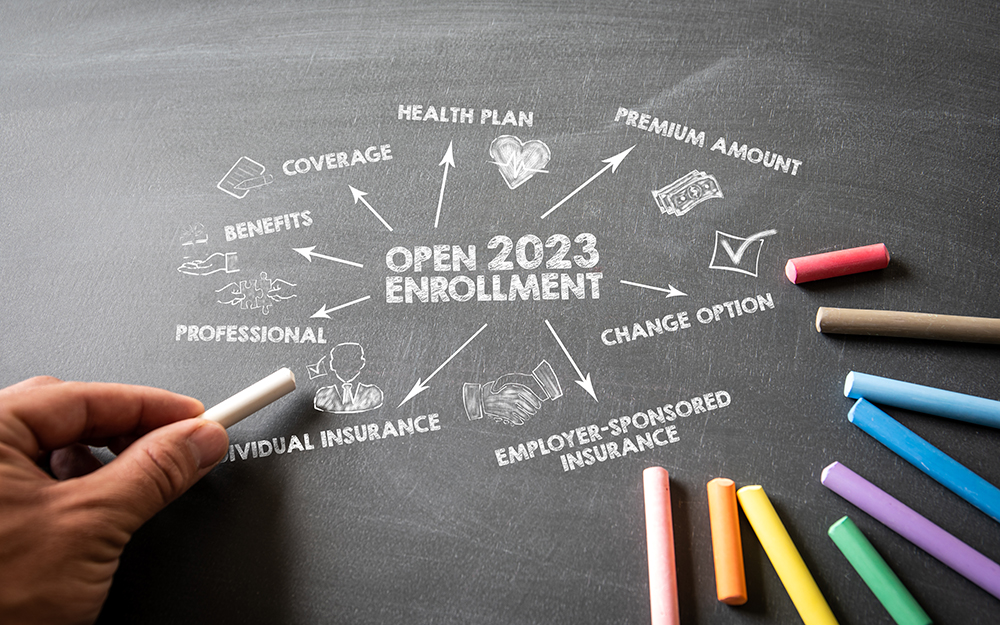 Think of this as your personal Medicare guide, your trusty companion as you journey to understand the ins and outs of this vital, government-sponsoring health insurance program. In this guide, we'll help you navigate all the choices, offer practical advice and ensure that you're equipped to make the best decision for your healthcare coverage—all before the annual enrollment period ends on December 7.
Step 1: Coverage Needs
Begin by assessing your healthcare needs. Do you need coverage for basic preventive care like routine doctor visits and checkups? Do you need prescription drug coverage? And would you like coverage for possible hospital stays? Do you need specialized services like vision and dental care? Different parts of Medicare cover different services, so understanding your needs is important.

Step 2: Original Medicare or Medicare Advantage
Medicare offers you two basic options: Original Medicare (Parts A and B) and Medicare Advantage (Part C). Original Medicare Part A helps cover hospital stays and Part B covers doctors' office visits and outpatient care. Medicare Advantage plans are offered by private insurers and include additional healthcare coverage that Original Medicare doesn't offer.

Step 3: Network of Providers and Prescription Drug Coverage
If you have specific doctors or hospitals that you prefer, check whether they are included (also called in-network) for the plan you're considering. Staying with healthcare providers that are in-network will help to lower your out-of-pocket costs.
If you require medications consider enrolling in a Part D prescription drug plan, however, this is where a Medicare Advantage plan can be your best bet since most of their plans automatically include Part D coverage. Be sure to review the formulary (a list of covered medications) to ensure your prescriptions are included at an affordable cost.

Step 4: Costs and Medigap Insurance
Take some time to evaluate the plan's premiums, deductibles and copays. Lower premiums may mean higher out-of-pocket costs, so always balance your budget with the level of coverage that you need.
If for some reason you don't choose a Medicare Advantage plan and you opt for Original Medicare, you may want to purchase a Medigap (Medicare Supplement) policy to help cover some of the out-of-pocket costs that Original Medicare doesn't cover (such as deductibles and copayments). You can also purchase a separate Medicare Part D plan to help cover prescription drug costs. Please note, though, that many Medicare Advantage plans include prescription drug coverage.

Step 5: Quality Ratings
Medicare Advantage plans are rated on a 5-star scale for quality and performance. You can review these ratings to gauge the plan's overall customer satisfaction. The Centers for Medicare & Medicaid Services (CMS) assigns these star ratings to Medicare Advantage plans on its website medicare.gov. Click on "Find health & drug plans" and enter your ZIP code. You'll see the available plans in your area and the star ratings for each. This tool also helps to make sure you're searching for a plan where you live.

Step 6: Choosing a New Plan
It's nearly impossible to turn on the TV from October to early December and not be inundated with Medicare ads. While it's easy to tune them out, those ads are serve as an important reminder: Missing the deadline for making a change to your plan can mean you have to keep a plan that doesn't meet all your healthcare needs for another year, or, if you change plans after the deadline, you may face a penalty fee. Medicare has a helpful guide to remembering those special enrollment periods.
So before those ads really take over your newsfeed, use this time to research and compare your options. If you have a trusted insurance agent, take a moment to meet with them to review your current plan and whether there's room to improve. Some people don't have a relationship with an insurance agent so Cedars-Sinai has partnered with eHealth, a licensed insurance agency that can review all options with you and submit applications on your behalf. Visit ehealth.com/Cedars2 or call 844-671-7315. Your time to make changes is between October 16-December 7.

Tags:
Make an Appointment
---
Find a Doctor
Call Us 7 Days a Week, 6 am - 9 pm PT