IBD Dietitian Apprenticeship: Improving Access to Nutrition Care
Oct 16, 2023 Koren Wetmore
When Stacey Collins was diagnosed in 2012 with ulcerative colitis—an inflammatory bowel disease (IBD)—she asked her doctor, "What can I eat?"
He replied, "Diet doesn't matter."
For Collins, who is a registered dietitian nutritionist and the inaugural apprentice in the Cedars-Sinai IBD Dietitian Apprenticeship program, that answer was insufficient.
"Patients aren't asking for a lot," she said. "We just want the basic resources: quality nutrition information and trustworthy providers who can help restore the joy of eating to those with a gastrointestinal disease."
More than a decade after Collins' diagnosis, science has revealed that diet and nutrition do play a role in treating IBD. Unfortunately, evidence-based dietary guidance has yet to reach many clinical practices.
Cedars-Sinai aims to change that via two educational programs: the dietitian apprenticeship program and a clinical executive program for doctors, physician assistants, nurse practitioners and dietitians.
---
---
The six-month apprenticeship includes IBD-focused nutrition education, hands-on experience with diverse patient populations, and mentoring by IBD experts. Apprentices rotate through multidisciplinary clinics—including a unique IBD Integrative Clinic led by Eric Vasiliauskas, MD, and Kelly Issokson, MS, RD. Additionally, they join inpatient rounds, lead a quality improvement project, and engage in a monthly journal club where they analyze and present research articles.

They also participate in the clinical executive program, networking with faculty drawn from around the world.
"Diet is vital in treating IBD and can have a profound impact on outcomes. But it can be challenging for IBD patients to find a diet that works for them, and many lack the support of a knowledgeable provider," said Issokson, a clinical nutrition coordinator and director of the IBD apprenticeship. "We're hoping to expand access to experienced and educated providers who can provide evidence-based answers about what to eat."
The apprenticeship program is funded by a grant from The Leona M. and Harry B. Helmsley Charitable Trust.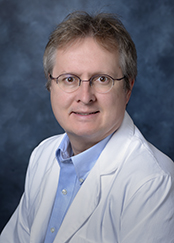 Focusing on IBD and Diet
Collins' experience as an IBD patient and her desire to join a dietitian on rounds inspired her to earn master's degrees in dietetics and nutrition sciences. She went on to work as a clinical dietitian at Medical Center Health System in Odessa, Texas. She also opened an online nutritional counseling practice focused on helping those with IBD.
Having learned about diet and IBD mostly through self-study, Collins was excited to hear about the apprentice program at Cedars-Sinai. At her husband's encouragement, the Texas native applied, got accepted and traveled to California to participate.
She credits the apprenticeship with helping her discover her full potential in healthcare.
---
"Diet is vital in treating IBD and can have a profound impact on outcomes."
---
"I'm able to teach and lead discussions in trainings, join inpatient rounds, and collaborate with colorectal surgeons to make sure patients are supported through their preparation for upcoming procedures," Collins said. "I'm wearing every hat I feel a dietitian is intended to wear."
She's also been moved by the way doctors at Cedars-Sinai interact with their patients.
"Normally, patient rounds are fast paced. It stopped me in my tracks to see doctors take the time to ensure all a patient's questions were addressed in a compassionate manner," she said. "That's something I want to do in my practice, so patients don't feel rushed."
Applying Research Findings in the Clinic
"There is a gap between the great research being done and the practical application of the fruits of that research in the clinical setting. Our desire to translate scientific evidence to the clinic sparked the idea for the apprenticeship program," said Gil Melmed, MD, director of inflammatory bowel disease clinical research at Cedars-Sinai. "We had the practical model here at Cedars-Sinai. Now the apprentice and executive programs will help to spread it more broadly."
The programs' goals are to increase awareness about diet as a therapy for IBD and to train providers who will go on to create and lead evidence-based IBD diet programs around the world, Melmed said.
Collins intends to take what she's learned back to her workplace in Texas, with an eye toward one day building an integrative nutrition practice alongside an IBD center. She also plans to change her patient-care approach to mirror the collaborative, unrushed model she's observed at Cedars-Sinai.
"Stacey's passionate about improving patient care and expanding access to nutrition services. Her values and professional mindset really align with what we do here," said Issokson. "It's been wonderful to mentor her and see her growth."
Registered dietitians interested in the apprenticeship program must have six months of clinical experience, but IBD experience is not required. Apprentices receive 75 CPEUs along with a salary and housing support. Interested dietitians may apply here.
---
---
Make an Appointment
---
Find a Doctor
Call Us 7 Days a Week, 6 am - 9 pm PT