Why Maternal-Fetal Medicine is Important
Mar 22, 2021 Cedars-Sinai Staff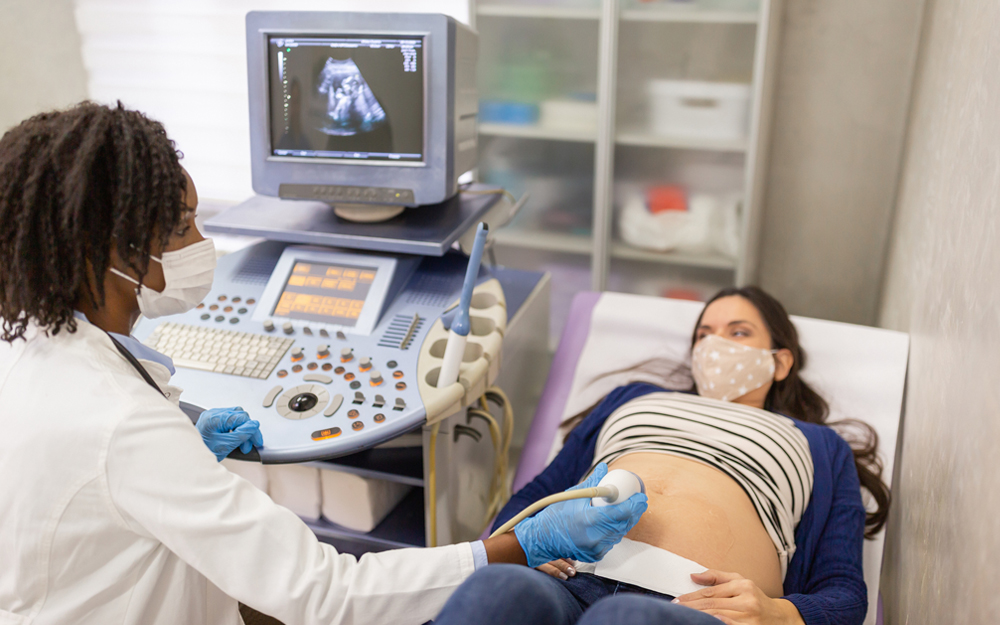 Whether you're expecting a baby or planning to get pregnant, one thing always holds true: The wellbeing of the baby and the mother comes first. Alongside excitement and joy, and wondering what color to paint the baby's room, parents-to-be have a lot to think about, including how to ensure they are doing what's right for them.
When should I see a perinatologist?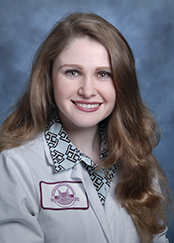 Whether you're planning to deliver at home, a birthing center or a hospital, a maternal-fetal medicine specialist—also known as a perinatologist—can help ensure the health of the mother and fetus. If you're at risk for complications, perinatologists play a central role before and while you are pregnant, but they are important in low-risk pregnancies, too. They offer diagnostic services, guidance, procedures and referrals, and provide information so you can make decisions that feel right for you.
"At Cedars-Sinai, most women who are pregnant or planning to become pregnant are advised to see a perinatologist," says Dr. Tania Esakoff, who specializes in prenatal diagnosis and high-risk pregnancies. "If a woman is considering having a baby, we will provide guidance to increase the odds of a healthy pregnancy," she explains. "During pregnancy, we check for signs of complications. Our goal is to make sure the baby and mother have all the support they need."
 
---
---
What happens during a visit?
As part of a perinatology visit, patients can expect a detailed ultrasound that looks closely at the anatomy of the fetus. Amniocentesis is among several other tests that can be performed, if necessary. The procedure involves taking a small sample of amniotic fluid, the substance surrounding the fetus. The sample contains genetic information that can be used to diagnose disorders, including open neural tube defects such as spina bifida, where the spine and spinal cord don't form properly.  
---
---
What if there's a complication?
When complications do arise, the patient can choose a course of action with guidance from the doctor.
"We can help set up any treatments the baby may need as soon as they're born," says Dr. Esakoff. "If we discover a heart abnormality, for example, we can help coordinate the multidisciplinary care the child will need."
Many complications are not serious and some resolve on their own. "Pyelectasis goes away without intervention about half the time," says Dr. Esakoff, referring to a condition that affects part of a fetus' kidney
---
"At Cedars-Sinai, most women who are pregnant or planning to become pregnant are advised to see a perinatologist."
---
She also notes that some women are at higher risk of complications than others. Multiple births should always be monitored closely. Patients with diabetes, hypertension or autoimmune diseases should be cared for by a perinatologist too, as should women with medical histories such as pulmonary hypertension, organ transplantation or congenital heart disease. Both mother and baby have higher odds of complications in these cases, so good planning and care are key. Risks include low birth weight, hypertension, preeclampsia—which can involve damage to the mother's kidney and liver—preterm labor, anemia and birth defects.
---
---
During the several waves of the pandemic, new challenges arose. Dr. Esakoff saw many pregnant women with COVID-19, although those numbers have dropped significantly over the past month. "We guided them on how to monitor their breathing, and would admit them to the hospital if their oxygen dropped below 95%," she recalls. "It's always about the mom's health as well as the baby's. Mother and baby are a single unit during pregnancy, so if one is at risk so is the other. We are here for them both."
8% of all pregnancies involve complications that could harm the mother or baby if left untreated.

5 RISK FACTORS FOR PREGNANCY COMPLICATIONS
Lifestyle. Cigarettes, alcohol and illicit substance use.
Preexisting conditions. High blood pressure, obesity, diabetes, epilepsy, thyroid disease, heart or blood disorders, poorly controlled asthma.
Age. Mothers older than 35.
Multiple pregnancy. Carrying twins or higher.
Pregnancy history. A history of problems in earlier pregnancies.
"Complications don't all have to be scary. Often, we have to keep a closer eye on things and take extra steps to make sure mom and baby are as healthy as can be," says Dr. Esakoff. "We are here to help and support all women who are expecting or want to get pregnant."

Make an Appointment
---
Find a Doctor
Call Us 7 Days a Week, 6 am - 9 pm PT