Should I Go to Urgent Care or the ER?
Jun 18, 2017 Cedars-Sinai Staff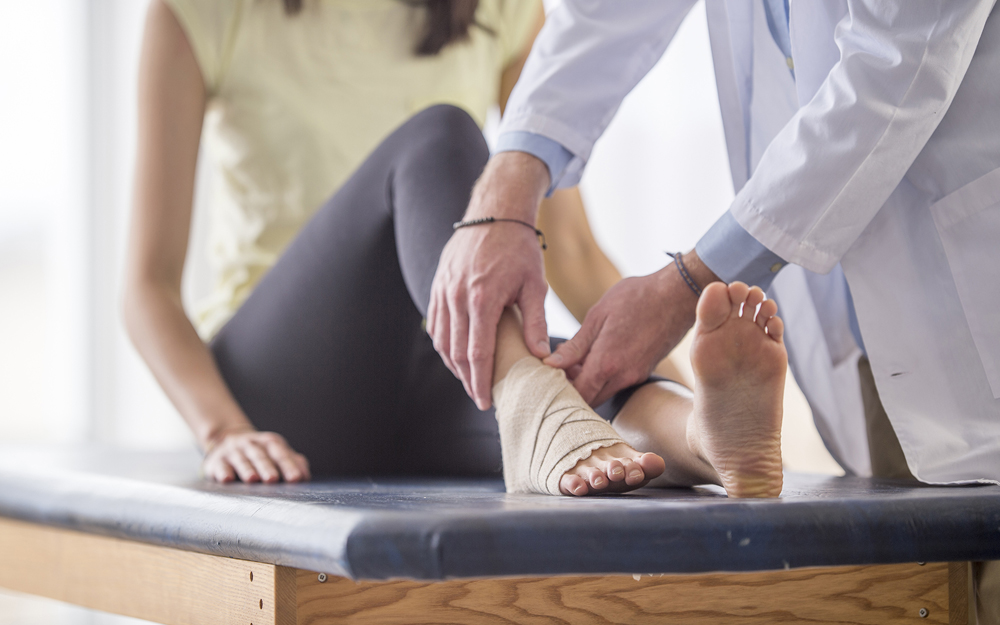 Have you ever cut your hand while cooking and wondered if you should head to the emergency room or your nearest urgent care? You have several options when it comes to urgent medical care, and choosing the right one can help you get the right treatment faster.
"You should go to your primary care doctor's office for routine physical examinations, preventive health maintenance, and follow-up of chronic medical problems," says Dr. Michael Directo, internal medicine doctor at Cedars-Sinai Urgent Care. "For life-threatening illness or injury, you should go directly to the emergency department."
What if you've got a fairly routine illness like a cold or urinary tract infection (UTI) but can't get in with your primary care doctor right away? Or maybe it's after-hours at your normal practice and you need help today? That's where urgent care comes in.
Urgent care facilities are for anyone who needs immediate care for a condition that isn't life-threatening. Emergency rooms are for anyone with a severe or life-threatening condition.
Keep in mind that the same injury or illness can be more serious for some people than others. "Age is an important indicator. If you're dealing with a baby or an elderly person, complications get more severe," said Dr. Sam Torbati, co-chairman of Emergency Medicine at Cedars-Sinai. "Also consider medical history of the individual and the acuity of the condition."
Use this chart to help you decide where to go for common injuries and illnesses: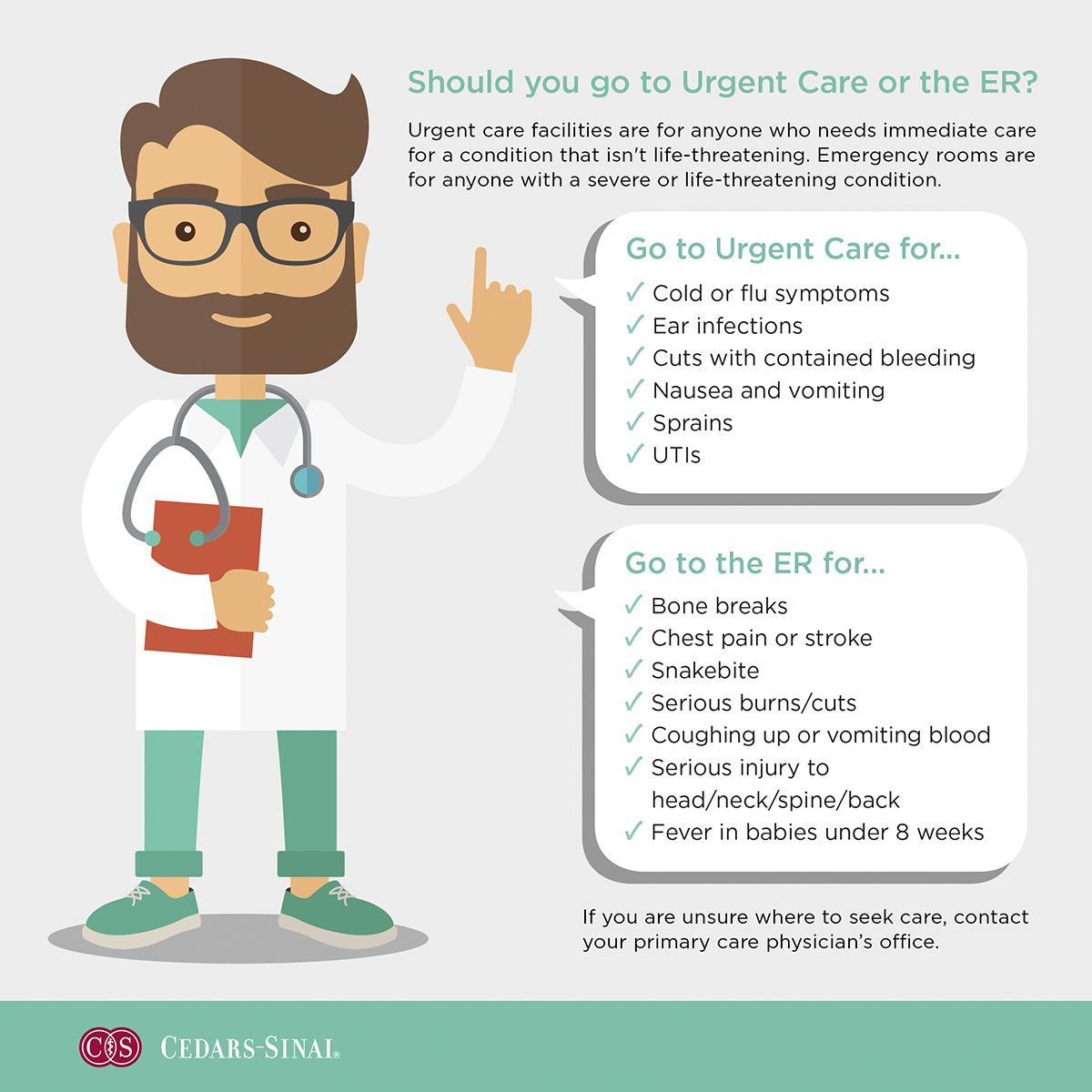 If you're still not sure, call your primary care physician or one of our urgent care offices (310-248-7000 or 310-423-3333) to ensure you receive care in the most appropriate setting.
Cedars-Sinai

Urgent Care Locations
Tags:
Make an Appointment
---
Find a Doctor
Call Us 7 Days a Week, 6 am - 9 pm PT